Where to Practice Your Golf Game in Myrtle Beach
Improve your game, even on vacation?
Gary Player, one of the greatest golfers of all time once said: The more I practice...the luckier I get!
He never said it so well. If, like me, you like to practice, warm up before your round or work on certain aspects of your game, what better way to do so than to perfect your swing in an inspiring and quality environment. Whether you want to improve your swing, the accuracy of your approach shots, the efficiency of your bunker shots or the consistency of your putting, you will find well-maintained places in Myrtle Beach to satisfy you. Here are some of my favorite spots. My research is based on a few important aspects that are key in my choice of places to practice, such as quality of balls, green grass or mats in good condition, targets for different distances to be played and a peaceful and quiet atmosphere conducive to golf. Here are the ones I've enjoyed, in no particular order, either on a course or in a practice area, during my many visits to Myrtle Beach.
The newly added lights in the back of the fantastic castle-like clubhouse make the 30 acres of land and putting green very inviting for practicing your full swing, putting and approach shots in the daytime, but also in the evening. There are grassy hitting areas and good quality mats. You can also perfect your bunker play. No need for an appointment to access it throughout the day.
One of the most beautiful places to practice. Very spacious, with quality balls and turf. Two well maintained sand traps and an undulating practice green that is identical to the greens you will find on the course. If you're lucky, you'll run into PGA Tour star Dustin Johnson, who is affiliated with this course and hails from Myrtle Beach.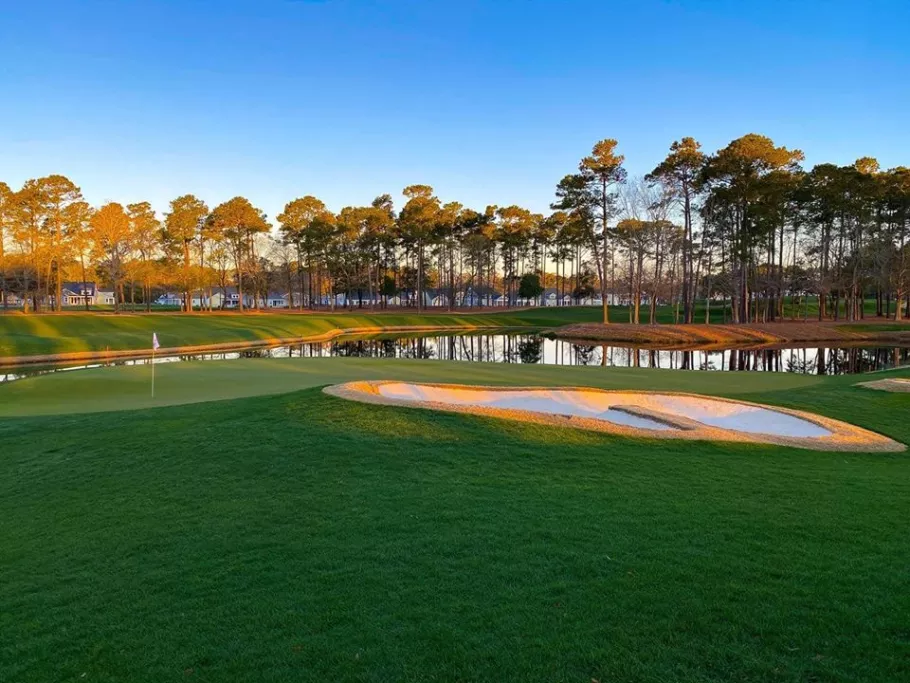 When you visit Tradition Golf Club, you'll enjoy one of the largest practice areas in Myrtle Beach. An oversized putting green and plenty of room to hit, even if you are in a large group. Because of its location, the driving range is overlooked by the morning sun, so you can warm up in comfort before your morning round.
There are two driving ranges for the four courses at Barefoot Resort. The semi-private Dye Club course has its own designated driving range. The 75 grassy hitting spaces are well spread out over 30 acres of land and far enough away from the tee boxes for added peace and quiet. Quality balls are pyramided, distances are accurate, and directions are precise, giving the place a professional look. The driving range for the Norman, Love and Fazio courses is lighted, making it one of the best places to practice in the evening on the Grand Strand.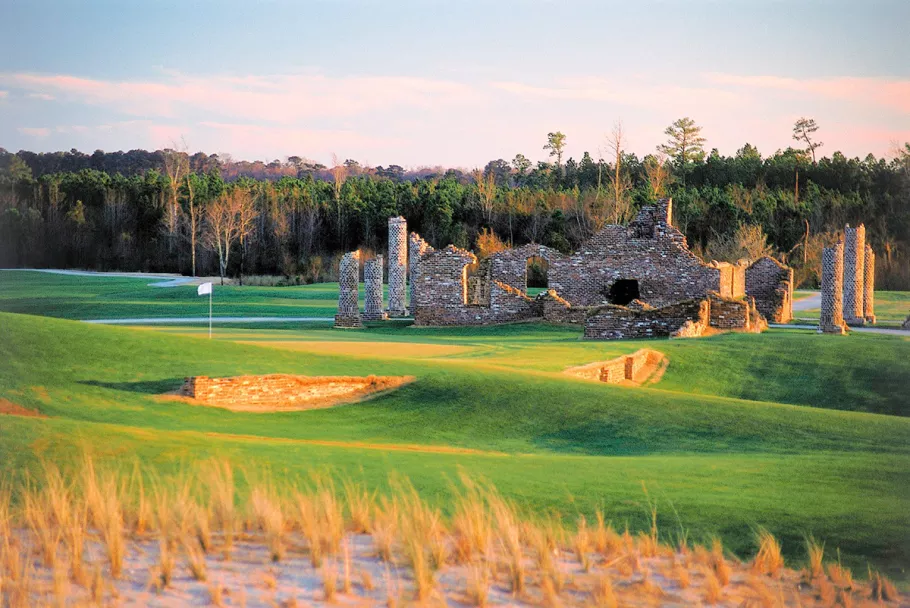 The renowned World Tour course's driving range and green, inspired by some of the most prestigious clubs in the world, such as Augusta National, Pine Valley, and St. Andrews, is not as large as some of the others, but it is beautifully manicured and has an adjacent practice hole that is very popular with golfers.
A designated America's Top 100 driving range winner, Tupelo Bay Golf Center is a great place to be if you want to spend time practicing your game with quality balls. Large grassy areas and covered mats under a roof are available for your preference. You will find a well-maintained putting green and sand traps. The driving range is lighted for evening practice. Ball baskets are very affordable.
Did you know that there is a Topgolf in Myrtle Beach? For those who don't know, Topgolf is a high-tech entertainment complex for golfers. Seasonally temperature-controlled practice areas, equipped with chairs, television, and music to welcome you in an atmosphere unlike a traditional club. You can use your own clubs, but you can also borrow the clubs available on site. A bar and restaurant service is also available. High-tech balls equipped with electronic chips, coupled with a screen, will allow you to know the distances covered and the accuracy of your shots. More than a dozen game types are available on your personalized screen, making it a very enjoyable experience, especially with friends.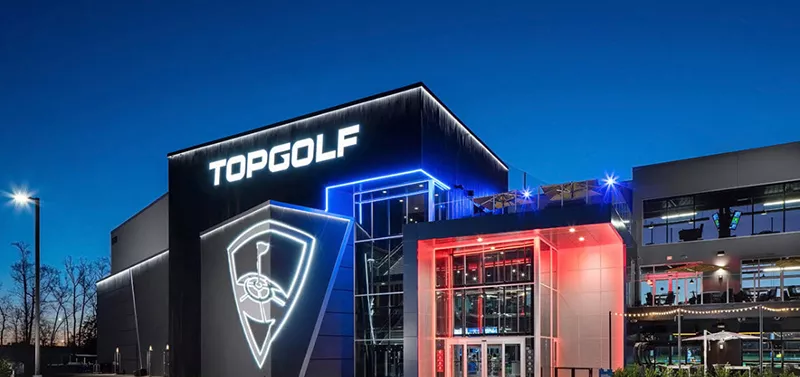 Easily accessible with ample parking, Cane Patch is a traditional driving range open all day and evening, like many others. There are 54 hitting spaces with mats, a putting green, and a sand trap for short game. For those interested, there is also a quality par 3 course.
As Tiger Woods said when he was inducted into the Golf Hall of Fame: If you don't put in the effort, you won't get results!
In conclusion, when you are in the golf capital of the world, go to one of these fabulous places to practice your favorite sport and take the time to improve your game...even on vacation!
Good practice!