Vegetarian Eats in Myrtle Beach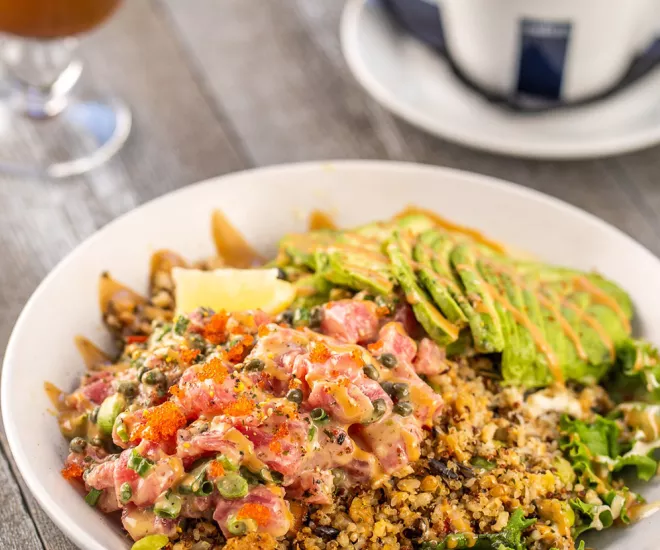 Welcome to the Beach! We're glad to have you! There are so many different types of eaters in the area, that the demand for fresh food in the traditional vegetarian diet is in high demand. This article will talk about all the great places to eat and the choice dishes for vegetarians.
Located in Myrtle Beach, Bombat at the Beach offers an Indian Cuisine buffet. Their food is especially yummy and offers flavor combinations from afar. The smell of the restaurant as you enter, is amazing and makes your mouth water. One of the most common dishes is Chole and saag paneer, Butter Chicken, Malai Kofta, yellow daal, and garlic naan. 
With several Mellow Mushroom offers a nice selection of their standard menu options for vegetarians. Munchies include Vegan Hypnotic Hummus made with classic hummus, house-made-olive tapenade hummus, toasted pita wedges and sliced cucumbers and Vegan Pretzels served with yellow mustard. When ordering salad or "greens" here the only vegetarian dressing available is Balsamic Vinaigrette. The Vegan Greek Salad comes with a mix of romaine and iceberg lettuce and loaded with veggies. Their other salads include the house salad, without parmesan and the Vegan Enlightened Spinach Salad. One of the best Hoagies made at the Mellow Mushroom is the vegan Avocado Hoagie pm French or Multigrain Roll, the flavors of this sandwich are to die for!  Mellow Mushroom is also known for its pizzas, of course!  Their wide variety of tempting hoagies also include vegetarian delights including the Vegan Tempeh Hoagie and Vegan Avocado Hoagie. Calzones are one true Italian delight offered at the Mellow Mushroom in Veggie, Cheese (ask for vegan cheese) and build your own option. There are multiple Mellow Mushroom stops throughout the Strand. 
Authentic décor will greet you as you walk into the restaurant. Everything from tiled walls, to woven rugs adorn this restaurant, including tufted leather seat backs. The ambiance is warm, welcoming and traditional. Excellent for family meals, the Jerusalem Mediterranean Restaurant offers take-out and dine-in. There are restricted vegetarian dishes on the menu. Some of the other items on their menu are also classified as vegan. Please note Jerusalem Mediterranean Restaurant also sever meats of all kinds for other diners.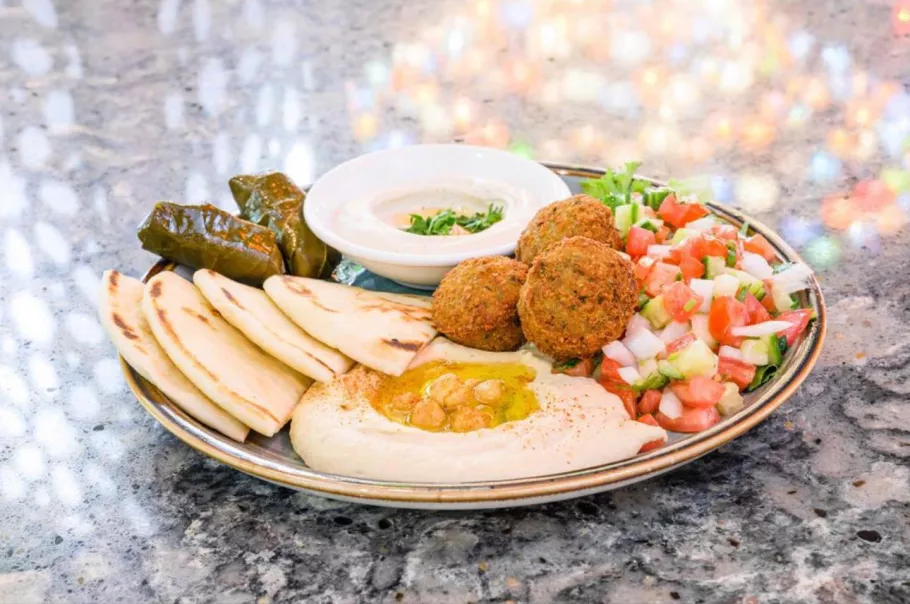 Ciao! offers a unique choice of vegetarian meals, including salads, pastas, and desserts. The atmosphere at Ciao is casual yet cozy with a hometown feel.  The classy, clean environment welcomes everyone into their restaurant. Portions at Ciao are generous, bring friends! Ciao was also featured on Chef Swap at The Beach, season 1!
For breakfast options, consider the Protein Power Bowl where you have the option to control what goes into the bowl. Avocado Toast and Mediterranean Avocado Toast are two popular choices. If you love breakfast sides, then consider adding baby potatoes, yellow stone grits, or a cup of fresh seasonal fruit to your Drift meal.  The ambiance of this eatery is open and airy, as you would expect a "coastal" eatery to be. Conveniently located in the upper end of Myrtle Beach, this eatery is easy to get to and you won't be disappointed!
Black Thai, located in the heart of Myrtle Beach, offers a great selection of vegetarian-friendly meals, including noodles, starters, and entrees. The highly recommended dish is the Pad Prik which is smoky hot with bell peppers and chili paste. You can also opt for Spicy Eggplant, Sweet & Sour, Red Curry, Green Curry or Panang Curry. If you want to spicy things up a bit, you can add spices based on a scale of zero to five. This writer loves jasmine rice, and it is an option here at Black Thai along with brown rice and quinoa, and steamed vegetables. The restaurant is small and intimate but offers these amazing flavors with great fresh foods, considered one of the hidden gems in Myrtle Beach.
Their breakfast menu includes vegetarian delights like the Ranchero Plate their lunch menu consists of Grain Bowls, Salads, Veggie wraps, small bites, lunch combos and offers a lil' ones menu if you want to take your kiddos to breakfast or lunch! This writer's favorite vegetarian meal is the "Veg" Salad Sammie with egg salad, romaine lettuce, sliced organic avocadoes and organic microgreens served between two slices of organic 21-grain bread. The Naked Goddess comes in second with kale and yummy veggies served with house-made green goddess dressing. It's simply delish!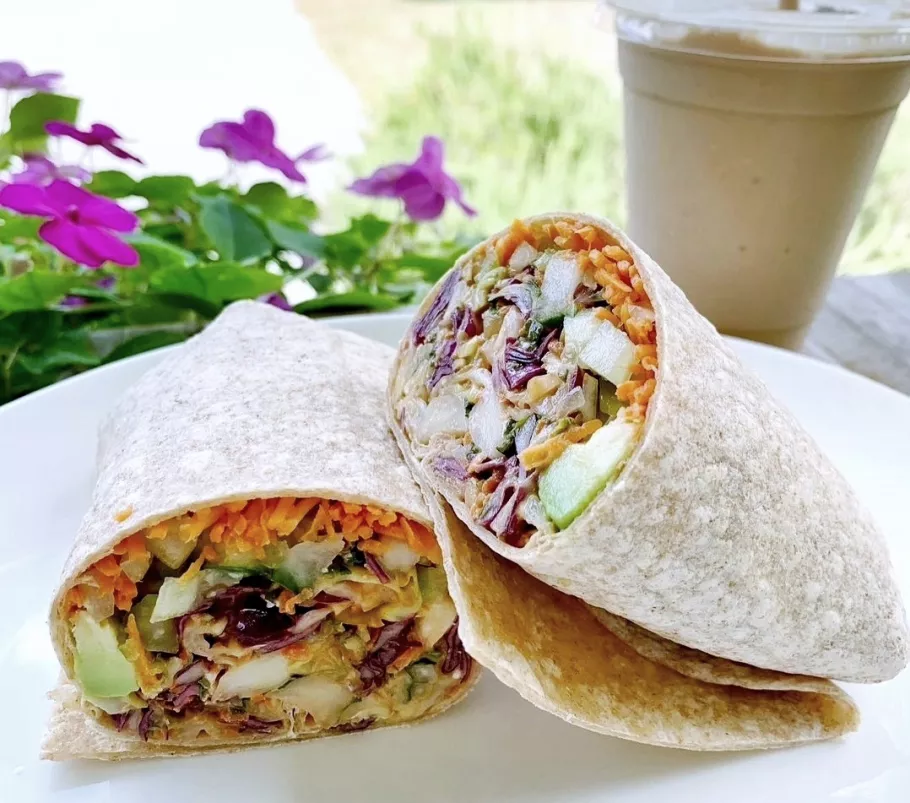 Whether you are a local, or just passing through, be sure to stop by these great locations for some good atmosphere, unique flavors, and wonderful food. You belong at the beach!