Top Instagram-worthy restaurants to visit in Myrtle Beach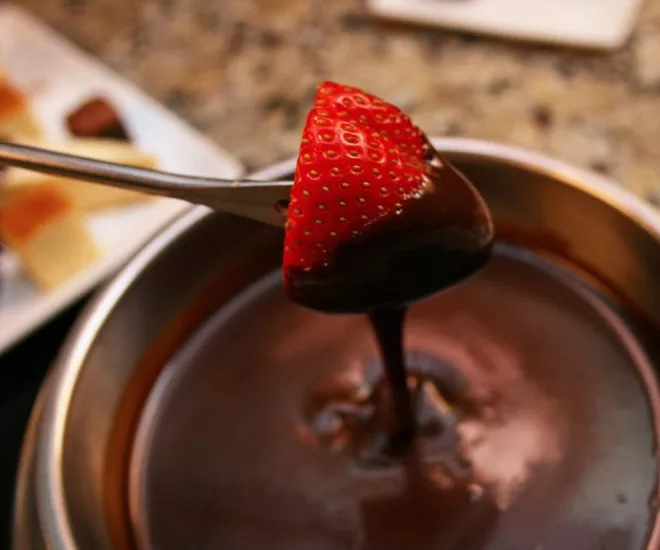 Food so good you might almost forget to snap a picture
Making memories and taking vacations are great, everyone loves to do it. However, many people, especially today, like to document their memories along the way by taking pictures and videos. Of course, when you vacation it's great to show where you are such as the beach, mountains, a resort, etc. But for all the food lovers out there, the restaurants and food you try on your trip are even more fun to document. Myrtle Beach has numerous restaurants along the coast, inside shopping districts, and in hidden places – if you ever wonder if there's a restaurant where you're going, be assured that there is. For the best Instagram-worthy spots, there are three categories: where to go for amazing photos of the atmosphere, where to go to take mouth-watering photos of tasty bites, and the top dessert places to visit for deliciously good-looking pictures.
Best atmospheric restaurants for photos:
Drift Eatery – Has anyone ever mentioned good lighting? The best spot for brunch is Drift Eatery, with the most clean and chic atmosphere. As soon as you enter you notice the high ceiling and bar right in front of the doors with the most perfect neon sign that says, "Pour me coffee and tell me I'm pretty." Drift is lined with windows so most of the lighting comes from the outside, making it the perfect place for photos. Even the few lights that are inside are warm-colored, so they don't take away the effect. There's also an option to sit outside on the patio that's surrounded by luscious, green plants. The best way to take a photo here is by holding one of their specialty iced coffees (spiked if you'd like!) and putting on a big smile.
Sun City Café – Hidden in the heart of Myrtle Beach is Sun City Café, a local favorite that will catch your eye as soon as you pass it. This is a "Mexican" restaurant, although they admit it's not authentic, which is why most people call Sun City's food "Myrtle-Mex". The restaurant is small, probably accommodating a maximum of 30-40 people. Its main appeal for the photogenic eye is the many flowers, streamers, umbrellas, and plants that dangle from the ceiling. They cover the entire restaurant giving the whole place a certain magical feel. The walls are painted a bright blue with lime green trimming and are decorated with various photo frames, LED signs, and pieces of art. You'll end up leaving this place with beautiful, moody photos and the taste of margaritas on your lips.
Burky's Grill – If you enjoy American diners and going to places that feel "vintage" or like they came out of a different decade, Burkey's is what you've been looking for. This joint was founded in the mid-80s but looks like it came out of the 1950s with its green and white paint and blunt "Hot dogs" and "Ice cream" signage. Upon entering you'll notice a small set up, some bright red booths that line a wall with a huge mirror, and low-top tables in another area that's sectioned off by a small railing. Burky's offers classic hot dogs, hamburgers, and shakes –the kind of food you'd expect to find at a fast-food place, but somehow 10 times better than anywhere else you've ever been (and probably cheaper). The best photo that can be taken here is in front of the iconic red, green, and yellow LED sign hanging above one of the booths. It's simple, but the results are surprisingly nostalgic.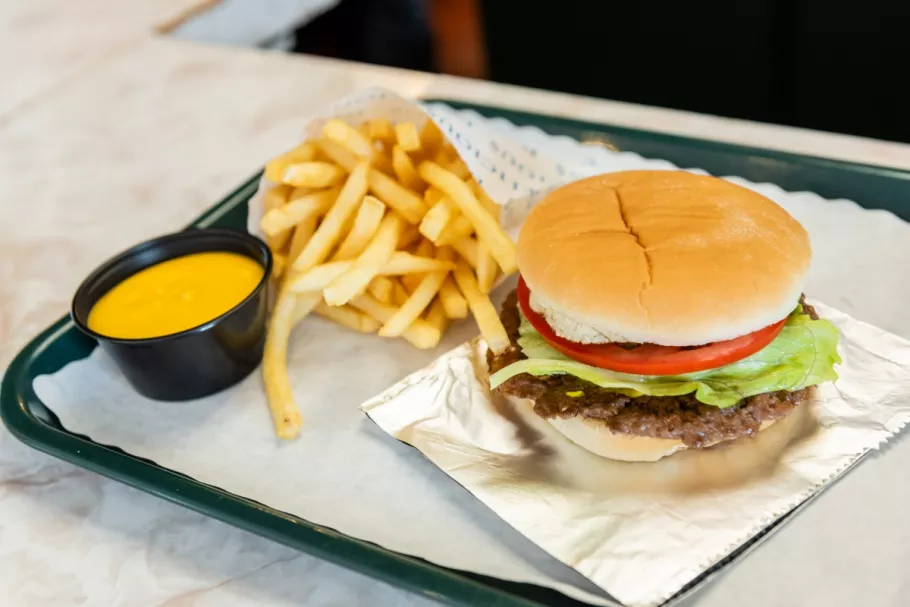 Top restaurants for Instagram-worthy dishes:
10/Fold Biscuits: Sometimes when you order a dish at a restaurant, you just can't resist taking a picture because of how good it looks. 10/Fold is one of those places. Located just a few blocks away from the beach is a relatively new breakfast and lunch place that will have your mouth watering before you get your food. Serving specialty biscuits such as "Sunday Supper" layered with fried chicken, thick pickles, and ranch, or "The Roadhouse" piled with brisket, jalapenos, crispy fried onions, and coffee BBQ sauce, your dish will be filled with goodness waiting to be photographed.
Jerusalem: Serving Mediterranean cuisine, Jerusalem is the best place to grab your fair share of hummus or tahini. Although this place is not on the list of inexpensive, you will not regret a single bite. Jerusalem serves generous portions with one dish in particular that will have you and your friends taking photos from all around. The "Jerusalem Experience for Two" is served on a giant cutting board and is filled with various dishes such as kebab, dolma, falafel, rice, Israeli salad, and more. There's no better food-related photo that can be taken than this dish with a specialty-crafted cocktail.
The Melting Pot: What better photo op is there than one where you and your friends or family get to not only indulge in food but help cook it? The Melting Pot is a fondue-based restaurant that serves dishes in the same style as Korean BBQ. Guests can choose their pick of raw meats and vegetables which are then brought to the table so the guests can cook them on a hot plate. If taking photos of your friends struggling to pick up their garlic pepper steak isn't enough, then maybe you want to order the chocolate explosion (chocolate fondue topped with cake, cotton candy, and "fireworks") for the ultimate photo.
Ideal spots for photogenic desserts:
The Crazy Mason Milkshake Bar: If you've ever craved a brownie, chocolate chip cookie, and ice cream all at once but always felt like you had to choose one, well now you don't. The Crazy Mason serves insane milkshakes that are topped with at least two additional sweets of your liking. When you receive your desserts, the jar will be overflowing and most likely dripping all over your fingers, but that won't stop you from taking a photo. Creations such as the "Salty But Sweet" topped with brownie pieces and chocolate-covered pretzels, or the "You Gotta Be Puddin' Me" topped with banana pudding and vanilla wafers, will have you scrambling for your phone and rushing to get into pose position.
Duck Donuts: The cutest little donut shop in Myrtle Beach is known by the memorable name Duck Donuts. Here the donuts are a little smaller than the traditional size, however, they're also five times more delicious. At Duck's, you can customize your donuts or pick from their premade selection including flavors such as pina colada, peanut butter and jelly, or maple bacon. You can order them individually or as a half-dozen, but whatever number you decide to order, don't forget to take a photo! They also offer donut breakfast sandwiches so you can show family and friends how adventurous you really are with food. 
Crepe Creation: If you're ever craving a crepe or waffle while on vacation, there's no other place people would recommend than Crepe Creation. Located in the walkable district of Market Commons, Crepe Creation is a lovely French-themed restaurant with various small plates and brunch items, but the best thing is the dessert crepes. From lemon zest to tiramisu, chocolate dream, and blueberry farm, here you can find all the best flavors wrapped up inside a thin, sugary dough. However, be sure that when your dessert arrives at your table, it will look so delicious that you won't want to cut into it – so make sure to take a photo to remember what it looked like before you devoured it!
So, whether you're looking for a place to show off your amazing eats, or a restaurant to take iconic, memorable photos, know that Myrtle Beach is at your service.