So What Exactly Is Beach Music?
Mention beach music to a Myrtle Beach local and they may get a warm and fuzzy feeling wash over them.  But if you ask them exactly what beach music is,  they may get a little tongue-tied.  So you help them and inquire if it is like the surfing-themed songs of the Beach Boys, and they'll immediately tell you no.  Ours is Carolina Beach Music, they'll tell you, but you still won't get a definition.  Why?  Well it's difficult to define something that is so much a part of our lives that we never really questioned it.  It just is. 
I am as bad as the next local.  I love beach music, but a few years ago I couldn't articulate  what it is.  I could tell you, upon hearing a tune, if it was or was not beach music…but I couldn't tell you why.  If I heard it on the radio growing up and if it makes me feel like home, then it's probably beach music.  However, there are a lot of Motown hits that I consider beach music, but there are a lot more of those classic songs that I don't.  Can I tell you why there's a difference?  Probably not but I will try to share some history that may make things more clear.  
In 1984, The Shag became the state dance of South Carolina.  However, it wasn't until 2001, that Beach Music was named the official Popular State Music of South Carolina.
The term beach music wasn't coined until the mid-1970s, but the music itself began to evolve in the mid-1940s, after WWII.  The meaning of the name, beach music, in its simplest form is music you only heard at the beach.  I'm going to specifically tell you about beach music in Myrtle Beach, but what happened here was happening in small, coastal towns all up and down the Southeastern Seaboard, from Virginia Beach to Savannah; but most significantly here, in Ocean Drive up in North Myrtle Beach and Carolina Beach in North Carolina.   
In those early years, segregation prevented the music of black performers to be broadcast on the radio or on the jukeboxes in white venues.  Around here, the person in charge of putting the records in all of the jukeboxes was a fellow by the name of Big George Lineberry.  He had one playlist for the jukeboxes in white venues, like the Myrtle Beach Pavilion, and one for the black establishments, like Charlie's Place where you can tour on Tuesdays.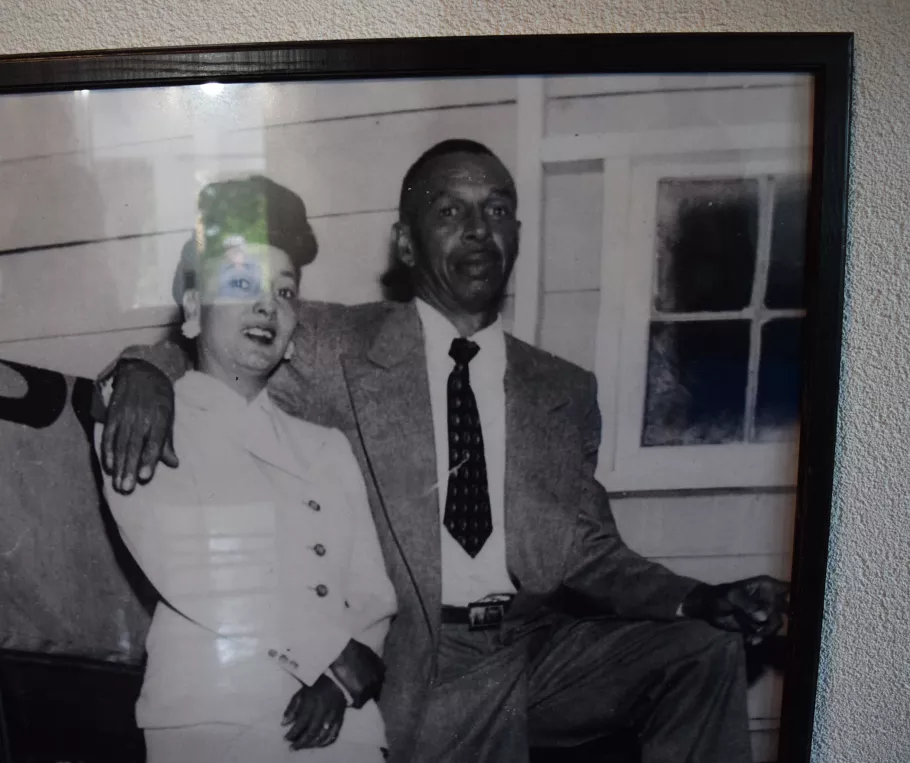 As a businessman, his goal was to maximize income by putting the most popular records on the most jukeboxes.  When local white teenagers requested to hear the music that was on the jukeboxes in the black venues, he started putting those records in the white venues too.  Then when other white teens would come to Myrtle Beach on vacation, their parents would readily let them go to The Pavilion on their own where, unknown to their parents, they'd hear this incredible music that they had never heard before.  It couldn't be played where they came from.  But at the beach, it was. Those teens would then find ways to get their hands on that music and take it back to their towns and campuses.  Their friends would be blown away by it as well and would want to know where they had discovered it.  They would tell them, "at the beach;" hence beach music.
By the mid-1970s, when the term beach music started to be used, a new wave of beach music had begun.  Prior to that time, beach music was made up of songs composed to be, if the artist was successful, a national hit.  It subjectively became beach music if it resonated with fans at the beach; usually if you could shag to it.  For example, in the 1950s, The Platters had huge hits with "The Great Pretender" and "Smoke Gets in Your Eyes," but those aren't considered beach music.  However, their 1967 song, "With This Ring," is in the top 20 of most favorite beach music songs of all time.  Sometimes, lesser-known bands had more success with beach music because the bands were more affordable to hire throughout the South at small beach clubs or college parties.  However, a few hundred classic songs couldn't support an industry forever because eventually, as artists retired, beach music would only be performed by cover bands.
That's when in the mid-70s, the new wave of beach music began with The Catalina's "Summertime's Calling Me" in 1975.  It is considered the first self-aware beach music song.  It wasn't composed with the hopes of being a national hit.  It was written about the beach for people at the beach. But beach music's  new wave really didn't take off until five years later when other regional party bands who had been covering the classics began composing their own beach music. The 1980s brought us such new wave hits, that are now classic in their own right, as "I Love Beach Music" by the Embers, "Myrtle Beach Days" by the Fantastic Shakers, and "Carolina Girls" by the most quintessential beach music band, The Chairman of the Board.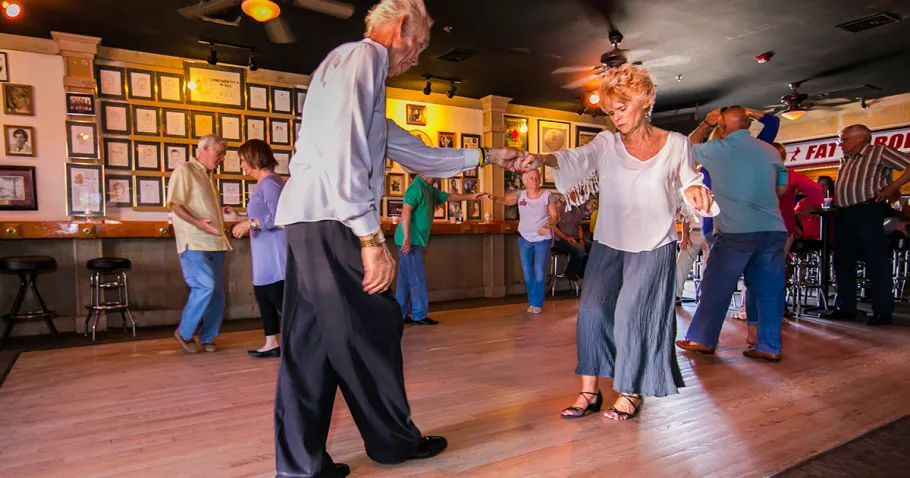 But beach music is not limited to our shores.  Its popularity jumped the pond in the 1960s when a whole genre emerged in the upper regions of England.  By 1970, the term, Northern Soul, was created by a music journalist in London.  He noticed that when fans came to London for football matches, they would take that opportunity to visit record shops and pick up music that might not be available back home.  He said that they kept asking the merchants for what he called old-fashioned, fast-tempo soul records. No one uses the term Northern Soul in the US, but if you peruse the songs found in that category, you will find a significant overlap with our beloved beach music.  Most significantly, The Chairmen of the Board was no stranger to the British music charts.  When their legendary lead singer passed away in 2010, the major UK newspaper, The Guardian, featured a retrospective of his career. 
That lead singer, Grammy-award-winner, General Norman Johnson, had a famous quote:  The difference between beach music and a national hit is that a national hit will be out there five or six weeks and [then be] gone…He said, "You write a [beach music hit] and it's there forever."
A TOP 20 OF MY FAVORITE BEACH MUSIC HITS (In Chronological Order)
"Stay" (1960) by Maurice Williams and the Zodiacs
"39-21-40 Shape" (1963) by The Showmen
"Baby I Need Your Loving" (1964) by The Four Tops
"With This Ring" (1967) by The Platters
"Be Young, Be Foolish, Be Happy" (1968) by The Tams
"Build Me Up Buttercup" (1969) by The Foundations
"More Today Than Yesterday" (1969) Spiral Staircase
"Give Me Just a Little More Time" (1970) by The Chairmen of the Board
"(You've Got Me) Dangling on a String" (1970) by The Chairmen of the Board
"Too Much Foolin' Around" (1970) by The Tams
"Too Late to Turn Back Now" (1972) by Cornelius Brothers and Sister Rose
"Could It Be I'm Fallin' in Love" (1973) by The Spinners
"I'll Be Around" (1973) by The Spinners
"One of a Kind (Love Affair)" (1973) by The Spinners
"Summertime's Calling Me" (1975) by The Catalinas
"You're More than a Number (In My Little Red Book)" (1976) by The Drifters
"Smoke from a Distant Fire" (1977) by Sanford Townsend Band
"Myrtle Beach Days" (1978) by The Fantastic Shakers
"I Love Beach music" (1979) by The Embers
"Carolina Girls" (1980) by The Chairmen of the Board