Sensory-Friendly Rainy Day Activities in Myrtle Beach
No need to feel blue on a rainy day! I know the feeling of disappointment that can appear when the weather isn't what you hoped. But I assure you, even a rainy day at the Grand Strand can be loads of fun. There are endless things to do here. Below is a small list of activities to appease many types of personalities. The noise level really varies from activity to activity but many have headphones available for sensitive ears. As always, trust your judgment about how your kiddo likes best to have fun!
I am such a huge fan of this aquarium. Its modest size makes it easy to complete in a short time but you can also revisit your favorite exhibits as long or as many times as you want. If the noise is too loud, there are noise canceling headphones available at the front desk. Be sure to check Champion Autism Networks facebook page to see when they are hosting a sensory friendly event. The staff at Ripley's Aquarium is also trained in recognizing and helping families with autism so you know you are always welcome and supported there!
EdVenture in Market Common also has autism trained staff. This museum is petite but I think that's what makes it so wonderful! There's little chance that the size will overwhelm your kids and you will be able to find them quickly. Inside you'll find a tiny neighborhood for playing dentist, doctor and grocer. There is also a maker table for crafts, wall exhibits that teach cause and effect, and an amazing space travel display donated by NASA. Noise canceling headphones are available at the front desk as it can get very noisy here.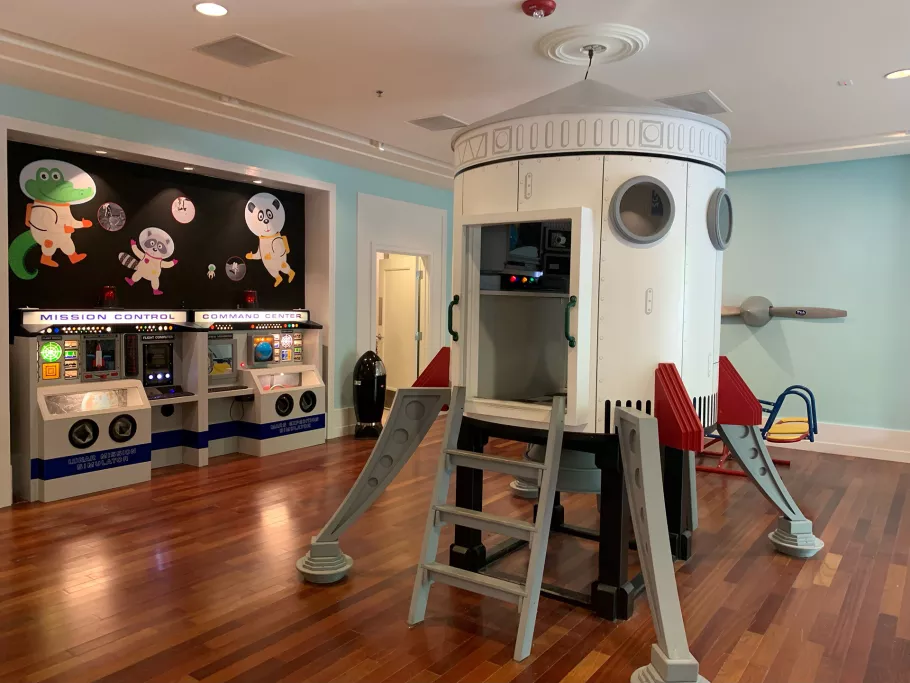 For the artists in your family there are numerous opportunities. One such spot is the Seacoast Art Gallery in Market Common. Here you can view beautiful original art made by locals. Check their website to see what classes are being offered while you're in town.
Also in Market Common is the newest addition of Nailed It! This is a maker's space that provides supplies and tools for your creative artist. No reservations are needed so just drop in and have a ball! 
And just at the end of Farrow Parkway in Market Common is a beautiful art gallery called The Franklin G. Burroughs-Simeon B. Chapin Art Museum. This free museum is of modest size and has rotating galleries and classes. The current exhibit features Natalie Daise and Johnathan Green who both use vibrant colors to capture their heritage and tell stories through their art. Be sure to visit the octopus out front that's bringing awareness to our fight against pollution in our oceans.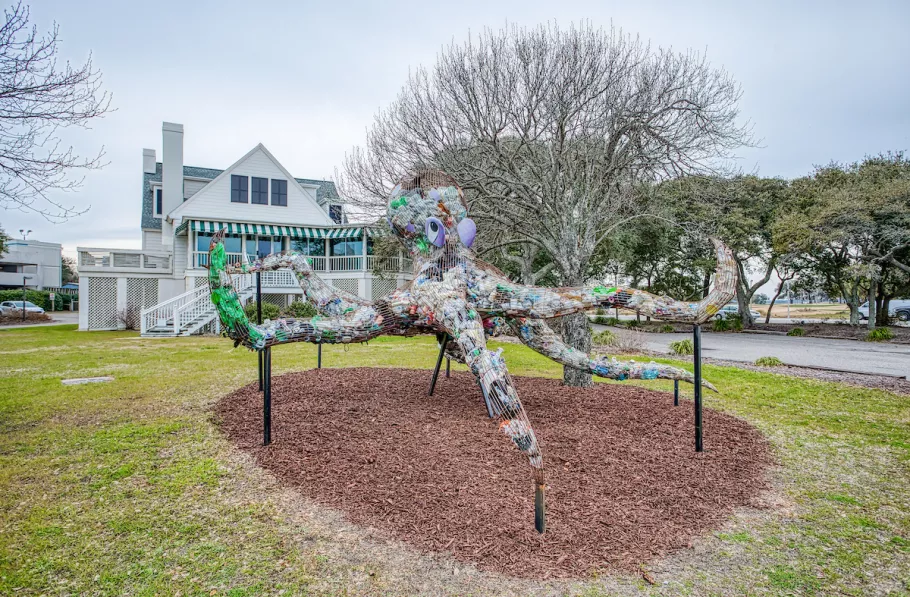 Since everyone has to eat, you may as well turn your meal into a rainy day activity at Dinoland Cafe. This cafe is filled with animatronic dinosaurs. It's bound to be noisy so keep that in mind. Their menu offers flaming CaveMan steaks, Tyranno Burger, and chocolate dragon eggs to name a few dinosaur themed items. One thing I appreciate about Dinoland Cafe is that the lights are nice and bright, minimizing the scare factor. Visit their website to see if you feel it's a good fit for your family.
Pirates Treasure
If you feel like taking a ride north of Myrtle Beach, be sure to stop at Pirates Treasure in Little River. This amazing store is filled with pirate items and you may even encounter a real pirate too! You are guaranteed to find a pirate item that makes you giggle or maybe some beach decor for your home. Either way, everyone will find smiles in this unique shop.
And finally, if you need to get the wiggles out, head over to Big Air Trampoline Park.  With room to run and plenty of activities that involve jumping, your kiddos are sure to wear themselves out. Like many other businesses in the Grand Strand, the staff here has been trained to help families with autism. You are always welcome and encouraged to let your guard down and be yourself!
So don't let the rain get you down. You have plenty of rainy day activities to choose from that will make wonderful memories. Have a grand time in the Grand Strand!