Sensory-Friendly Accommodation Tips for The Beach
One of the biggest struggles we had when traveling with our son was finding accommodations that were comfortable and supportive enough to help us have a relaxing vacation. Resorts, hotels, B and B's and vacation rentals can all have their advantages and disadvantages. The more you know before you go, the better your experience will be! 
Bed and Breakfasts
Bed and Breakfasts seem romantic and the small size might seem like a preferable setup but in reality they can be difficult for autism families. To begin with, most B and B's are designed with couples in mind. To house a family you may need multiple rooms which can get ridiculously expensive and means sacrificing control over your travelers. Additionally, since this setting is mostly designed for adults, the food options will most likely be for mature palettes and the guests may not be open to being surrounded by kids. Another hindrance is that some B and B's expect their guests to share a bathroom. Privacy will be an issue as you will encounter others in the hallways, dining rooms and public sitting areas. Speaking from experience, this is our least favorite way to vacation unless it's just me and my hubby.
Hotels
Hotels can really vary in quality but there are few things to consider above and beyond the price tag. 
Does your door open into a parking lot? If your child is a runner, this can be a hazard.
If there is a pool, does the gate require a key code? An easily accessible pool is another hazard since water is so attractive and soothing to so many people with autism. 
Does your room have some basic kitchen items such as a small refrigerator or microwave? There will be days when going out is just too much to expect. The refrigerator is also helpful for storing meds that need to remain cool. We learned the hard way on one trip how easily some meds will melt in a hot car. Keeping a cooler of ice with you is always good.
Is there a restaurant on the grounds? Having a restaurant right nearby can be fabulous when you are all tuckered out and just want a meal brought to you. This is especially helpful if your child has sensory overload and needs a quiet, private space to eat.
Ask about the location. Some hotels can be on very busy and noisy strips which are convenient to attractions but not relaxing. If your child is not used to lots of traffic noise or emergency vehicles, you may want to look elsewhere.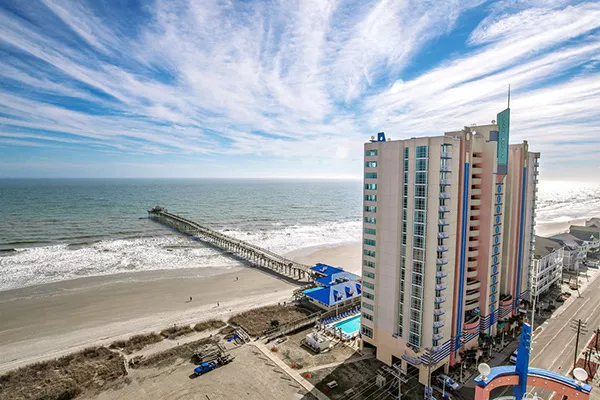 Resorts
Resorts can be fabulous solutions. They often have their own campus which is self contained. There are many amenities on the grounds such as pools or lazy rivers, activity rooms, indoor pools, tennis, boating, bike riding trails, eateries, entertainment. Each one has its own personality. In Myrtle Beach there are numerous resorts to choose from. Here are a few things to consider:
How close do you need to be to the attractions? The north end of Myrtle Beach is the quietest while the center is action packed and very stimulating. The resorts on the west side of the Intracoastal waterway are the furthest away from the action and may feel the most relaxing because you can really escape the stimulation but you can also visit the attractions within minutes.
How much room do you need? Many resorts have multiple bedroom suites. When my son was young, he was happy with a sleeper sofa. As he aged he needed his own space so we got a 2 bedroom. That worked great for all of us. He could get time alone gaming or reading while his dad and I relaxed the way we wanted to in our space. He was also able to determine when he needed downtime and take as much time as needed. When there were rainy days, the bigger space allowed us to respect each other's space or gather and play games. I always loved having a full kitchen because my son had so many food allergies. With a full kitchen, I could cook for us and know my son was eating what worked for him. Five of the resorts in Myrtle Beach are certified autism friendly so check Champion Autism Network's webpage for those. These resorts provide even more accommodations for their guests with autism. 
What kind of amenities do you need? Some parents really need a break and if they can find childcare that is autism friendly, that is a huge perk! Others need restaurants at their fingertips, or a quiet indoor pool. One family may need a large television, or a room without a balcony, or be located near or away from an elevator. When shopping for a resort, make a wish list and keep it in mind as you choose your location. If you have multiple kids and some who have no special needs, remember to include their requests too. Many activity centers will allow children over 12 to attend without a parent. Check out resort websites which will tell you most of what you need but don't be afraid to call them with questions.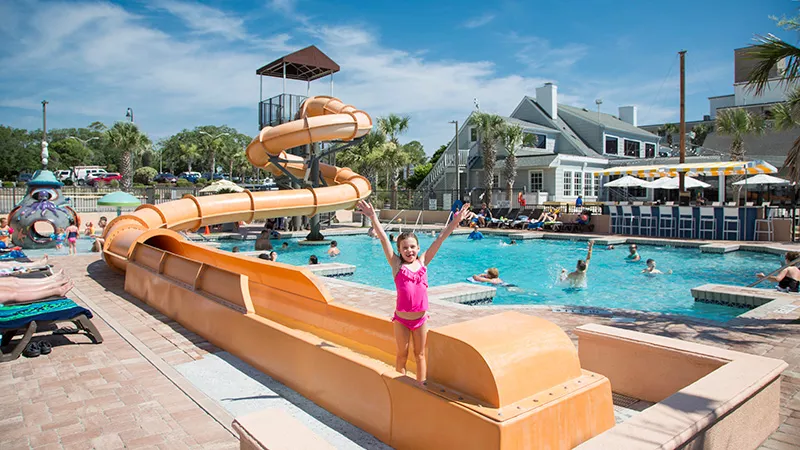 Rental Properties and Beach Houses
Rental properties- Myrtle Beach and the surrounding beach towns are riddled with rental properties. This is my personal favorite way to vacation. Renting a complete house or condo gives us freedom to be ourselves and accommodate our son as needed. Since these rentals are full units, you get more private living space, plenty of space for preparing meals, sometimes your own private pool and often a view of the ocean with a short walk to the beach. You can invite other family members to join you too.  Many rental properties provide beach chairs, bikes and boogie boards too. If they don't offer beach items, there are beach services who will set up chairs and umbrellas for you on the beach.  Visit our Vacation Rentals page to learn about the many rental options available in Myrtle Beach. Or try Surfside Realty Beach Vacations for rentals in a family oriented and quieter location.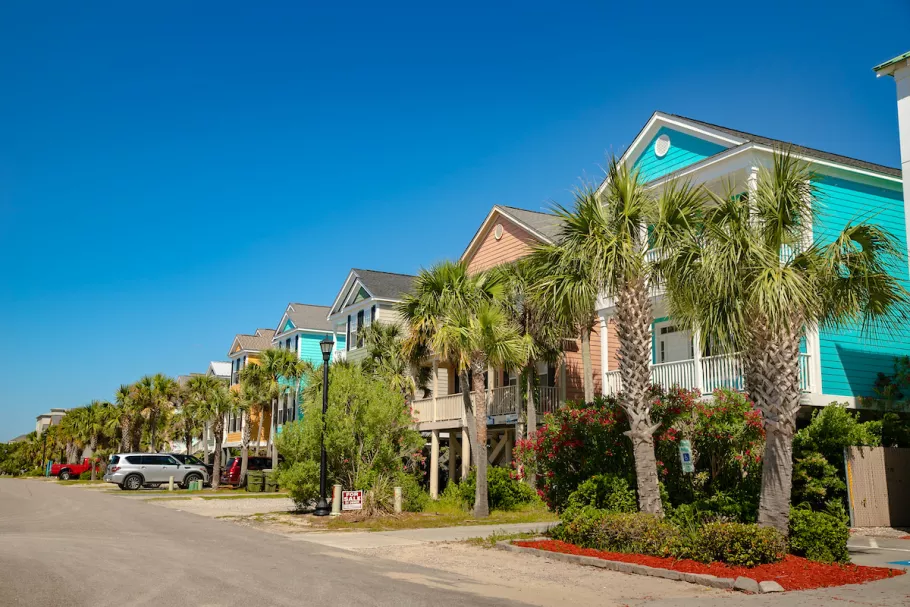 No matter how you choose to vacation, you can be sure there are plenty of options in the Grand Strand!