Sand, Shells, and Wedding Bells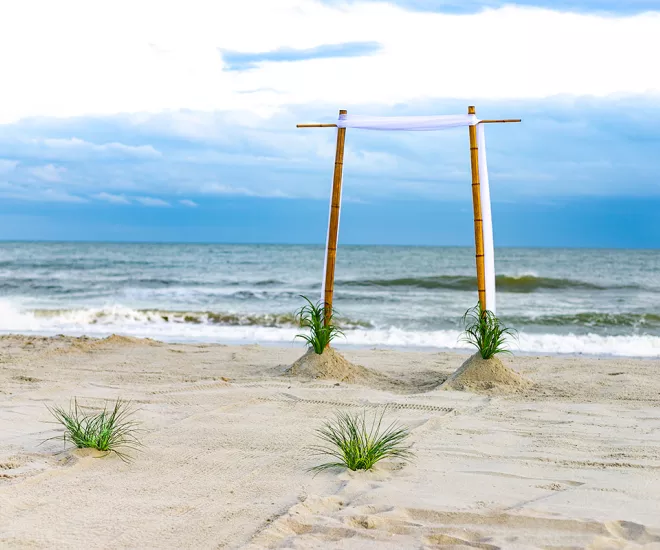 Sand, Shells, and Wedding Bells
Say 'I Do' to a Perfect Myrtle Beach Wedding
Experience the natural beauty and captivating romance of Myrtle Beach, South Carolina! Whether you want the perfect place to get engaged, plan to exchange your vows on the sandy beaches, or spend your honeymoon in this sunny paradise, you'll find everything you need to experience a memorable celebration along the Grand Strand.
We asked local wedding expert, Eric Hunt, Myrtle Beach Wedding Officiant, what you need to know about having a wedding in Myrtle Beach.
Eric knows without a doubt that having a destination wedding in Myrtle Beach is a magical experience. The Grand Strand is easily accessible for friends and family, lodging options for every budget are abundant, and quality caterers, cake bakers, DJs, florists, and limo services are easy to find. Not to mention that there are hundreds of amazing attractions and restaurants for you and your guests to enjoy while you're here basking on our 60 miles of beautiful beaches.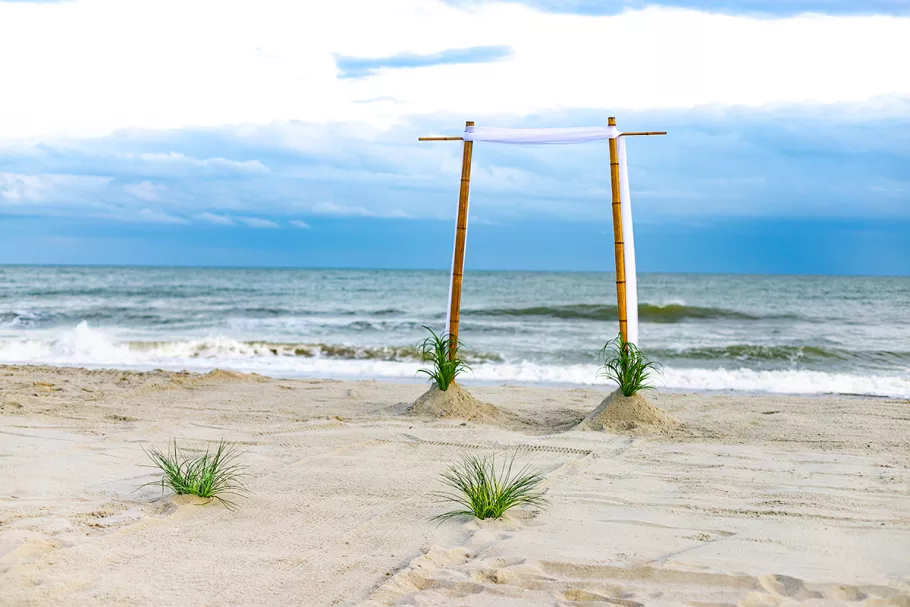 He also offers these recommendations:
Get a South Carolina marriage license
A marriage license obtained in South Carolina is valid for a marriage ceremony anywhere in the state. Marriage licenses can be obtained in any county in South Carolina, but marriage licenses from other states are not valid. Blood tests are not necessary. Click here to learn more about marriage licenses.
Plan in advance
Myrtle Beach is a very popular wedding destination, so to get your ideal location, plan ahead and get your reservations set. Knowing your plans will also give your family and friends time to book flights and find the perfect resort for their stay if they're coming from out of town. 
Fall and Spring are popular times to get married in Myrtle Beach – plus the weather is fantastic. During these seasons, traditional venues tend to book more quickly so you'll want to reserve your date early. While you can absolutely plan a summer wedding, be sure to find an indoor venue with plenty of air conditioning – no bride wants to feel her makeup melting off in the hot summer sun.
Do you have lots of friends and family coming from out of town for your big day? Find a few hotels or resorts near your venue and call to see if they offer group rates. This is also a fun way for guests to celebrate together when they're staying at the same resort.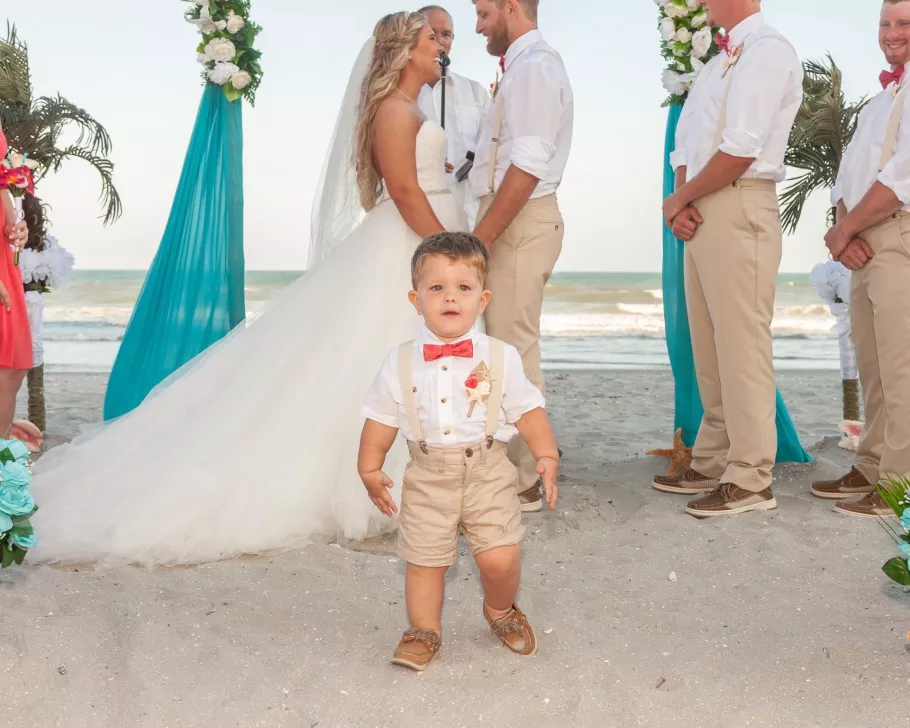 Have a backup plan
Weather on the Atlantic coast can be a bit unpredictable, so make sure you have a plan to move to an alternate site in case the weather doesn't cooperate. (Don't worry, Eric says that it's good luck when it rains on your wedding day!)
Find Your Perfect Venue
Boasting spectacular vistas of the Atlantic coastline, Myrtle Beach wedding locations offer more than just pure oceanfront romance. From quaint chapels nestled among ancient oak trees draped with Spanish moss, to oceanfront nuptials with the sparkling coastline as a backdrop, Myrtle Beach area wedding sites are beyond compare. There are several beautiful parks to choose from, resorts, historic sites, farm settings, romantic restaurants, and other perfect venues for your special day.
There are so many amazing places to hold your wedding and reception around Myrtle Beach and along the Grand Strand. Many romantic restaurants offer special spaces for groups, and you can celebrate both indoors and out with some of the freshest seafood right from our waters. There are also plenty of Myrtle Beach resorts that have banquet halls with ocean views, ceremony set-ups, and even their own event coordinators who can tackle all your wedding needs. Plenty of local farms and outdoor venues are now popping up to host your big day with breathtaking scenery all around. You can even hire a boat to get married and party the day or night away along the Intracoastal Waterway!
Here are a few of our favorite Myrtle Beach wedding vendors and event spaces:
Barefoot Queen Riverboat
Brookgreen Gardens
Croissant's Bistro & Bakery
Hopsewee Plantation
House of Blues
Ripley's Aquarium
Wedding Chapel by the Sea
From a romantic getaway to a wedding venue, The Beach is the perfect place to spend time with your significant other.