Myrtle Beach's Newest Watersport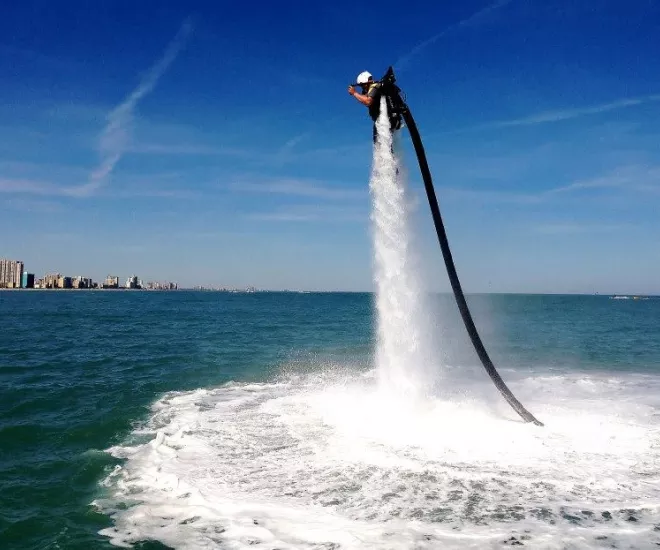 Myrtle Beach's Newest Watersport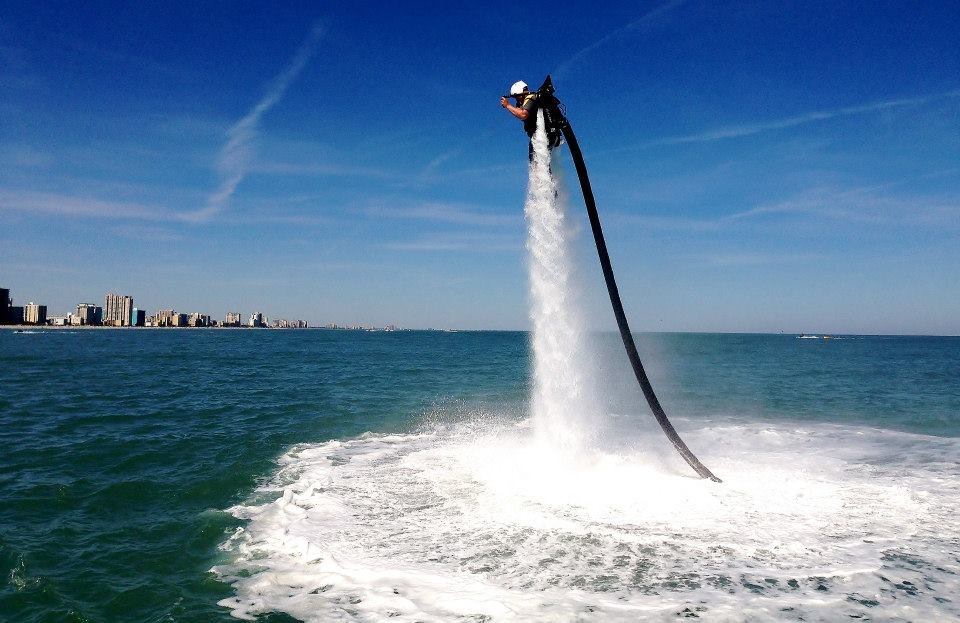 The Myrtle Beach area has long been known for its fun
watersports activities, ranging from fishing charters to paddle boarding to
banana boat rides to Jet Ski rentals. But the newest watersport to call our
shoreline home is what everyone is talking about. Myrtle Beach Jetpack
Adventures is now offering people the opportunity to ride on the world's first
recreational jetpack.
That's right; visitors to Myrtle Beach Jetpack Adventures put on a jetpack and usually within minutes are levitated into the air above
the Atlantic Ocean in what is surely a thrilling three-dimensional ride. While
can't say we've tried it yet (though we certainly plan to), we can say that
even just watching people experience this cool new watersport is sufficiently
entertaining. 
No experience is necessary for this exciting activity, and
first time flyers receive one-on-one coaching through a speaker in the safety
helmet. What's more is that during flight, those trying it out will have both a
Certified Flight Instructor and a Flight Navigator dedicated to making sure you
have both a safe and memorable experience. Prices vary depending on the amount
of time you want to jetpack, but you can check out more information on
location, pricing and even watch a video on Myrtle Beach JetPack Adventures
website. Happy jetpacking, all!