Make It A Seafood Lover's Day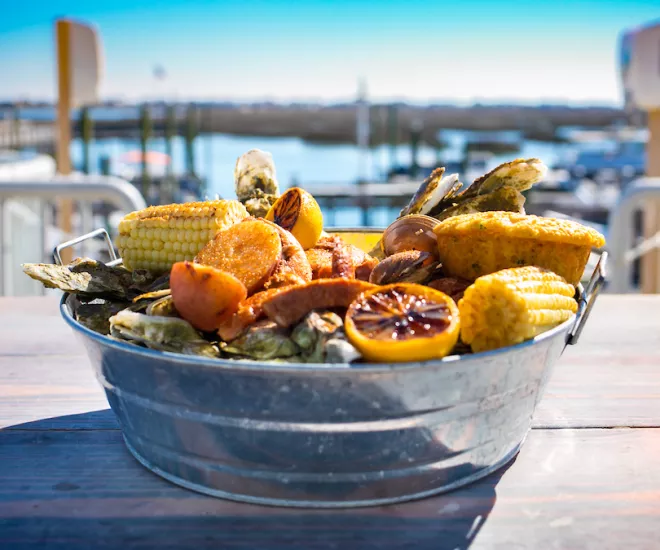 There is nothing like coming to Myrtle Beach to enjoy dozens upon dozens of time-honored, award-winning seafood restaurants. For over 75 years vacationers have come to our 60-mile coastline to enjoy waterfront dining at piers, bistros, casual-tropical-style tiki huts, and historic seafood houses. Get ready for endless 170-item buffets with fresh-catch menus, steaks, crab legs, salad bar, raw bar, and everything in between.


Your choices are innumerable and one of our nine coastal townships, Murrells Inlet, is known as the "Seafood Capital of South Carolina". In Murrells Inlet, you'll enjoy the MarshWalk, a half-mile-long wooden boardwalk lined with fabulous seafood restaurants. The nights are glorious at the Marshwalk, with incredible views of the inlet, fishing boats, and all the activity on the docks. In Murrells Inlet you will find some of the area's finest restaurants like Bovine's, Wahoo's Fish House, Drunken Jack's, Dead Dog Saloon, Creek Ratz, King Street Grille, Hot Fish Club, the Wicked Tuna, and many more. Here you can order everything broiled, fried, grilled, and of course --- award-winning low country seafood platters, shrimp and grits, and don't forget the she-crab soup.


On the other side of the waterway from the inlet is the Gulfstream Café, an upscale seafood house with a fantastic menu of fresh catch seafood.


For great seafood, and right on the beach in Garden City, there is the Conch Café. Nearby in Surfside Beach is Bubba's Fish Shack for casual dining on great seafood interpretations.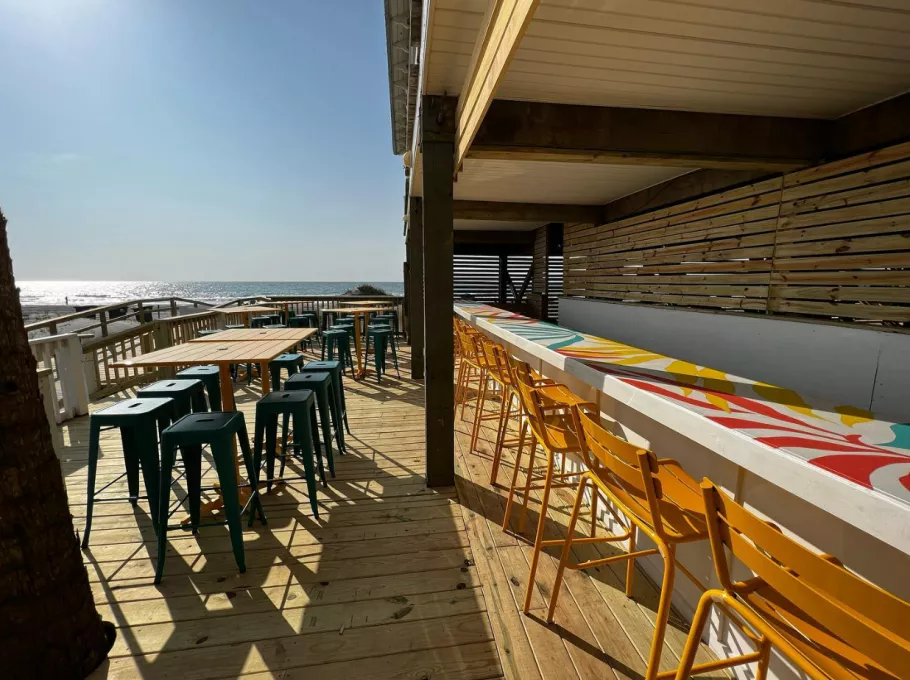 While visiting our area, be sure to dine at the Sea Captain's House. This 1930s oceanfront home is an award-winning Southern Living "Best Seafood Restaurant" for several years in a row. Since the early 1960's Sea Captain's House is open daily, serving delicious low country-style seafood and chops. Also found in Myrtle Beach is RipTydz Oceanfront Grille & Rooftop Bar, and Thorny's Food Sports Fun. Don't miss the seafood buffets, Seafood World, Giant Crab and The Original Benjamin's Calabash Seafood really do offer all you can eat.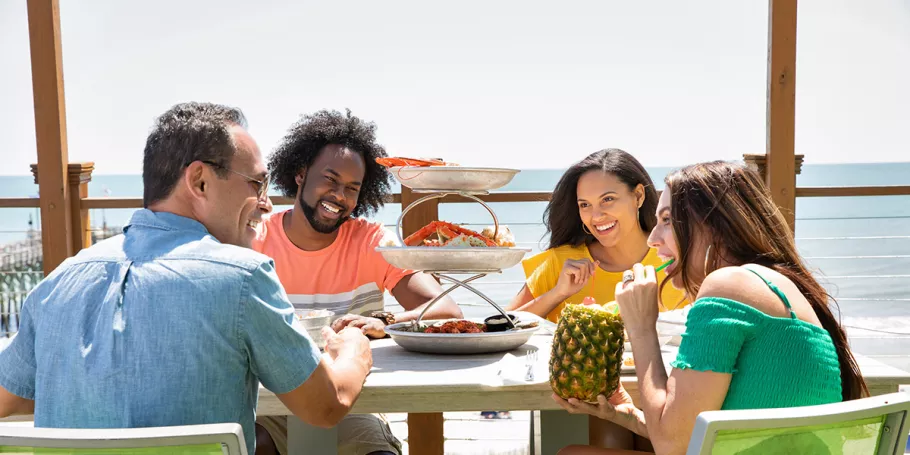 Close to the Skywheel, near the downtown Myrtle Beach Boardwalk, there Wicked Tuna's second location in Myrtle Beach, located at 2nd Avenue Pier, talk about dinner with a view.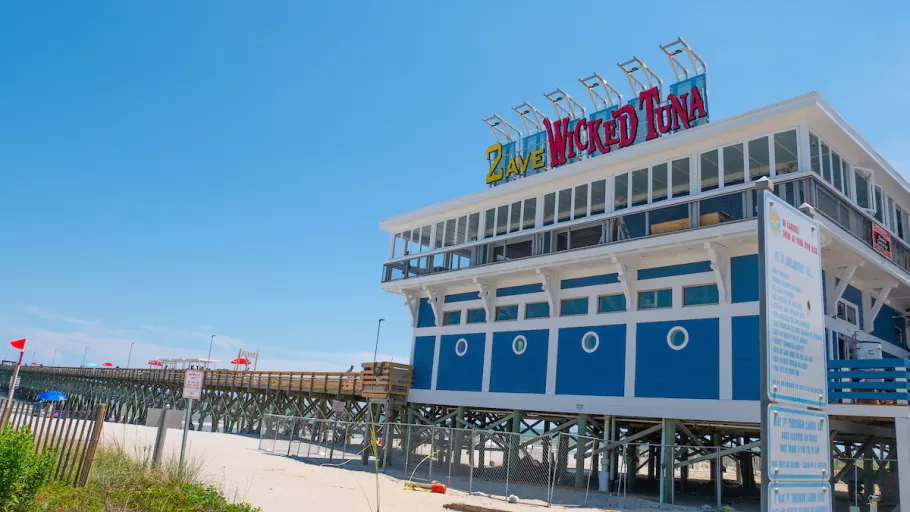 At Broadway at the Beach, you'll find Landry's Seafood, and for more casual tropical fare there is Joe's Crab Shack, the Key West Grille, and Jimmy Buffett's Margaritaville.
In North Myrtle Beach at Barefoot Landing try Lulu's North Myrtle Beach you will also find many great seafood restaurants that offer both low country and North Carolina Calabash-style seafood, being so close to the state line.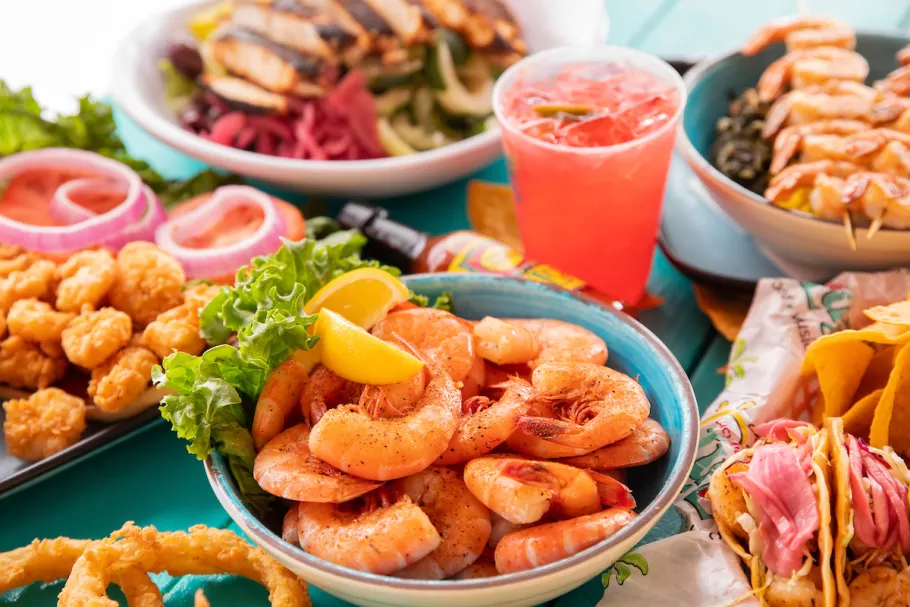 Wherever you stay in the Myrtle Beach area you'll discover we have the full range of seafood enjoyment for your Seafood Lover's Day!