Live Music in The Market Common Area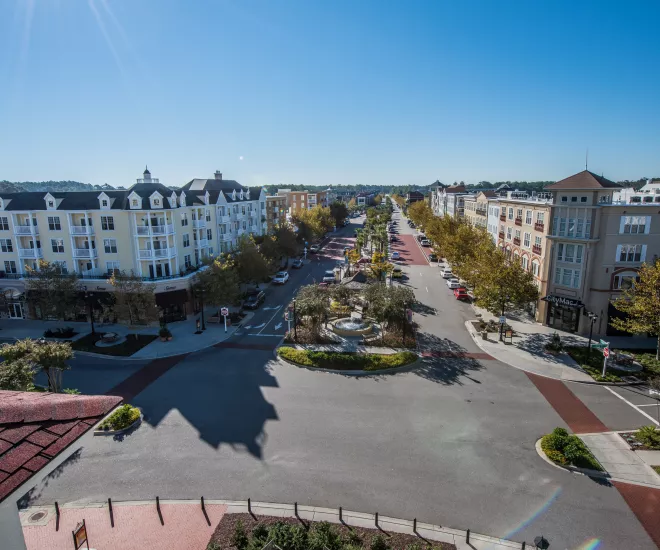 Live Music in The Market Common Area
The Market Common in Myrtle Beach quickly became a favored residential, shopping, restaurant and entertainment destination after first opening in 2008. Ever expanding the Market Common continues to add new live music options, each with its own focus and audience. As is true with all live music venues, schedules and formats change regularly, so it's always safest to call first. Enjoy!
Gordon Biersch
3060 Howard Ave Myrtle Beach
This true brew pub is known for its handcrafted German-styled beers made on premises, its open-air sidewalk café tables, sports bar lounge, large dining room and great food. But the added bonus of live music makes Gordon Biersch appeal to even more Market Common residents and visitors.  See solos and duos each Tuesday from 5:30 – 8 in the lounge.
The Brass Tap
3090 Deville Street Myrtle Beach
A sports bar/restaurant with a focus on craft beers (more than 150), The Brass Tap also offers an extensive food menu and extended hours (11 a.m. – 12 midnight, seven days per week). You'll also be able to catch solos and duos each Friday evening from 7:30 – 10:30.
Tidal Creek Brewhouse
3421 Knoles Street Myrtle Beach
With indoor/outdoor seating, its own dog park, craft food and made-on-premises craft beer, Tidal Creek is one of the Market Common's busiest spots for breakfast, lunch, dinner and live music, each Sunday, Thursday and Saturday. Catch live Jazz each Saturday afternoon from 1:00 – 4, and soloists and duos later on Saturday from 5:00 – 8. Live music is scheduled from around 12-noon to 8:00 p.m. each Sunday. Soloists and duos regularly perform each Thursday from 5:00 – 8. Schedules vary with the seasons, so definitely call first or check online.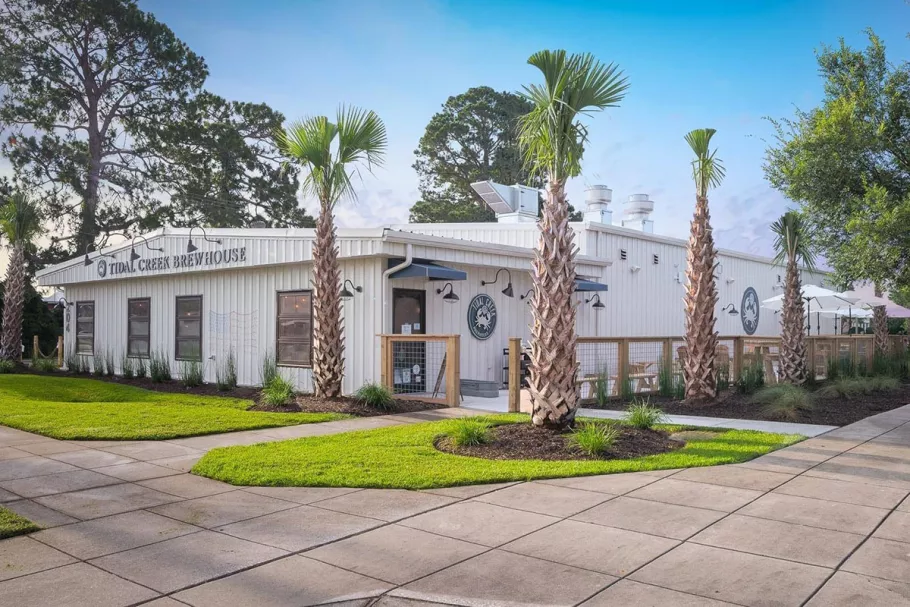 810 Billiards and Bowling
1220 Moser Dr, Myrtle Beach
Popular for its large bowling alley, billiards room, ping-pong by the hour, gaming arcade, indoor mini-golf, restaurant menu and the Crazy Mason Milkshake Bar, you might wonder what else could 810 Billiards and Bowling (one of three in the region) possibly offer? Live music rounds out the options with the hottest dance and variety bands in the region each Friday beginning at 8:10 p.m. and finishing at 11.
Crepe Creation Café
4012 Deville St, Myrtle Beach
Billed as a "cheerful mom & pop eatery featuring sweet & savory crepes, Belgian waffles" and more, this popular European-styled restaurant features handcrafted martinis, indoor/outdoor café-styled dining, and live music daily from 6:00 - 9, and 5:00 – 7 on Sundays. Expect light jazz, a bit of R&B, and a harpist most Sundays.
Travinia Italian Kitchen & Wine Bar
4011 Deville St, Myrtle Beach
Award-winning Italian cuisine in a casual atmosphere along with a popular happy hour (M – F, 4:00 – 7), combine with live music each Wednesday, Friday and Saturday from 6:00 – 9. Fridays always features live Jazz, which can be hard to find along the Grand Strand. Wednesdays and Saturdays feature soloists and duos performing variety pop.