Live Music at Broadway at the Beach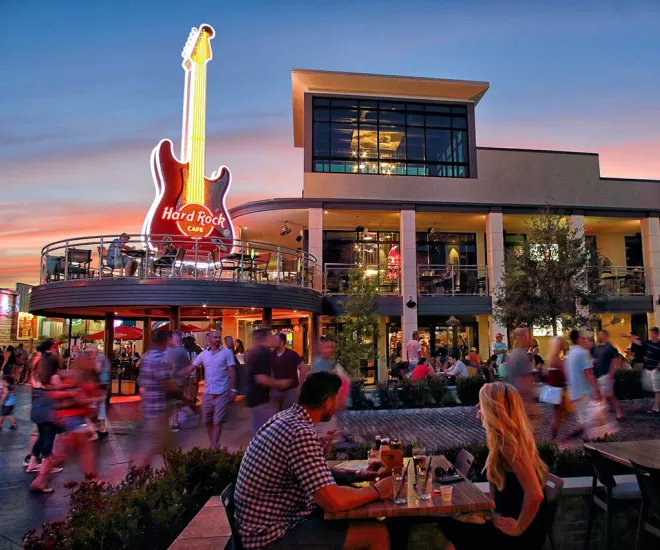 Live Music at Broadway at the Beach
Broadway at the Beach (BATB) in Myrtle Beach opened with great fanfare in 1995 and soon became a repeat SC Governor's Cup award winner for tourism, attracting millions of visitors since its launch. Here you'll find shopping, restaurants, attractions and nightlife. While the greater 350-acre BATB is located between 21st Ave N and 29th Ave N. at US 17 Bypass, the attractions linked to BATB stretch across all roads to include Legends in Concert, Top Golf, multiple attractions on US 17 Bypass and the Pelicans Ballpark, home of the Class A affiliate of the Chicago Cubs, the Myrtle Beach Pelicans. But maybe what you're really seeking is a little musical fun, from booty-shaking dance parties to laid back acoustic soloists, rock 'n' roll bands, open mic nights and everything in between, BATB can be a one-stop for live music lovers.
Here are most of the BATB venues featuring regular live music, though venues open and close periodically and/or change their formats, so it's always best to call first and check websites for up-to-date information.
Known around the world for its many restaurants, casinos and hotels, The Hard Café concept starts and ends with music and its iconic, authentic rock 'n' roll memorabilia. Here at the Myrtle Beach Hard Rock Café, which has been rocking the beach since 1995, you'll find seasonal soloists, duos and full-on rock 'n' roll outfits taking the stage. The live music schedule varies dramatically from season to season and year to year, so definitely call first to obtain the latest lineup.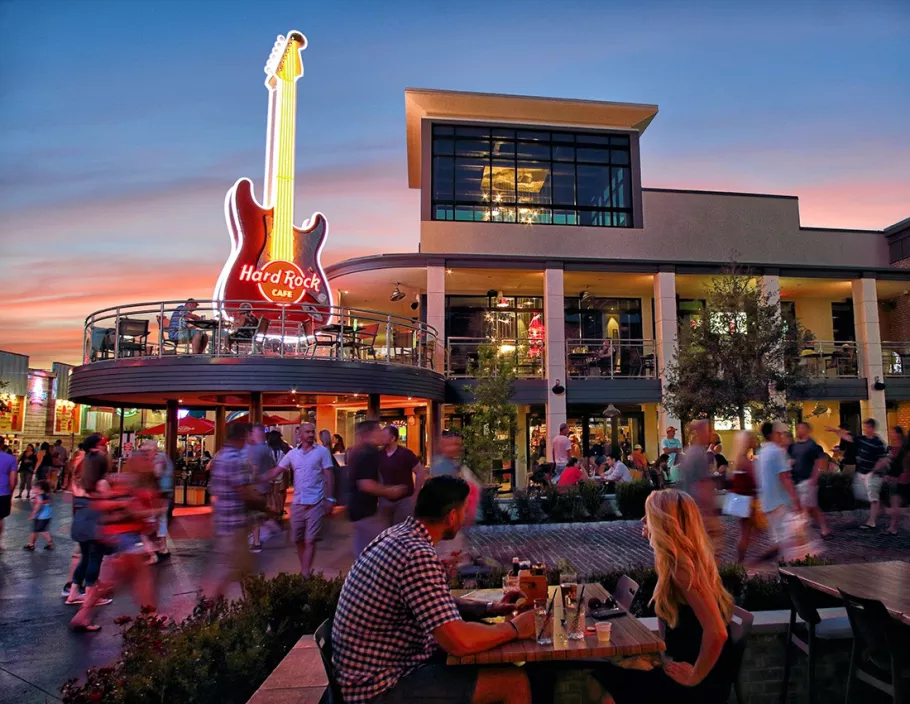 Legends in Concert has entertained audiences around the world and here in the Myrtle Beach for more than 30 yearsa. A staple of the theater-loving variety show crowd, and featuring a live band and look-alike-sound-alike celebrity impersonators (called "legends'), the show is a well-reviewed crowd pleaser. There are always five to seven legends performing in rotation, which usually include: The Blues Brothers, Elvis, Michael Jackson, Bruno Mars and a few country stars. The band is fantastic, and the legends use their natural singing voices to impersonate the artist represented. Family friendly with beer, wine and snacks available for purchase.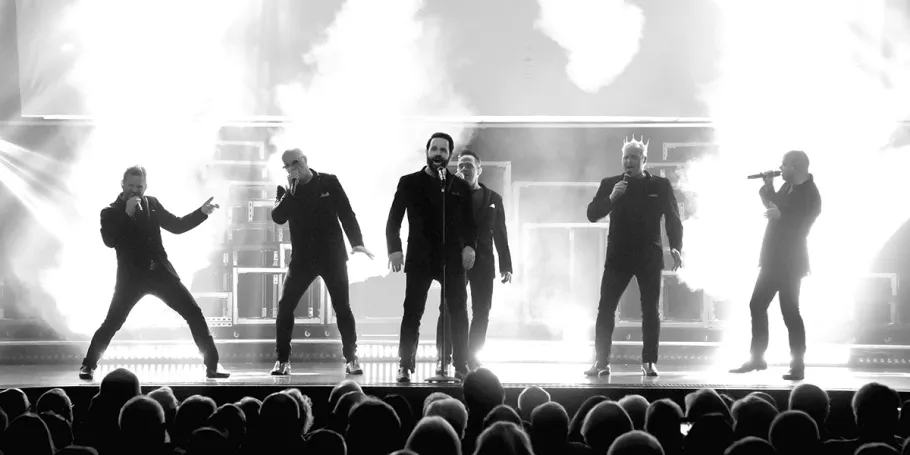 In a renovated restaurant/bar space that's been EZ Rider, Blarney Stones, Country Roads, Broadway Louie's and now Bar Louie, this BATB corner lot is among the busiest in the district. Adjacent to the massive Dave & Busters, Bar Louie is a large, open and airy restaurant/bar that features everything from open-mic amateur night and soloists, to full on rock 'n' roll bands, usually reserved for weekends and special occasions. A food menu, dance floor and 50-seat bar, invite tourists and regulars in to enjoy the casual and lively ambience. For long time locals who know the space well, it's fun to reminisce and commune with the ghosts of any one of Bar Louie's many predecessors.
We have a winner! Of the many changing faces in the BATB family, restaurants and bars are the most frequent to reinvent themselves, except one, Crocodile Rocks. Since 1995 "Crocs," as it's known to locals, is always boisterous, always packed and is always 21-and-older-fun. The fun comes in the form of at least four rotating, hardworking piano players that take requests, harass the hecklers, entertain bachelorettes and play everything from college fight songs to yacht rock classics as a four-piece band with added drums and guitar. All live, no tracks and excellent musicianship and vocals, make this an absolute winner for lovers of live music, who also crave an engaging, sometimes-wild show.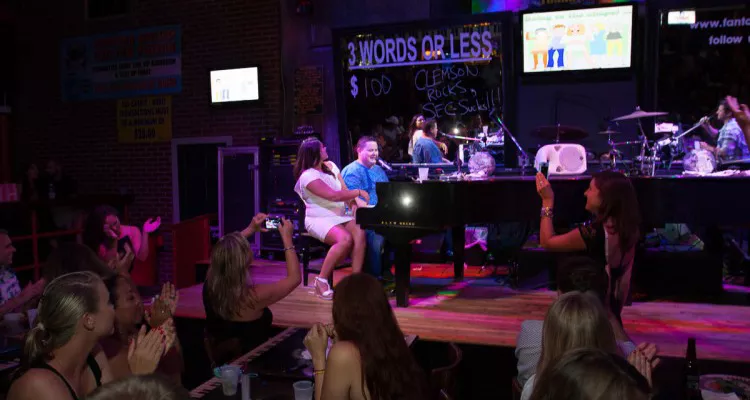 At Jimmy Buffett's Margaritaville, a limited live music schedule makes the occasions when they do have live music such a treat. Margaritaville is the Jimmy Buffett-centric restaurant and bar that encourages that laid back, hammock kind of lifestyle where a Margarita and a sandy beach set the mood. New Year's Eve regularly features a live variety band and is open to the public for a small admission, and the restaurant will have occasional live music under the lighthouse, on the semi-outdoor deck, or in the main dinning room.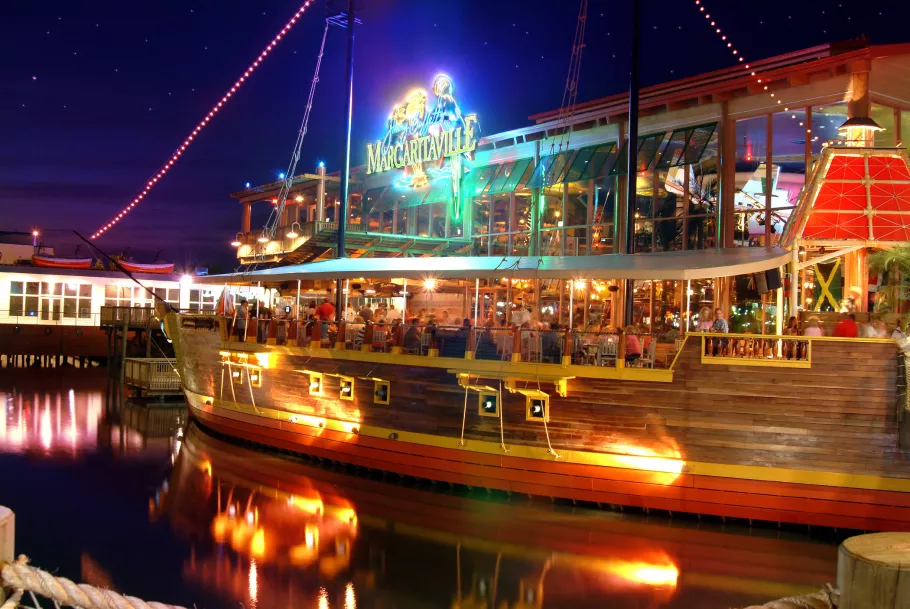 Brand new in '22, The hangout, part of a growing chain of mid-sized indoor/outdoor music venues, has already created a growing clientele of live music lovers. What may be the area's largest restaurant/music venue combo, this family-friendly "hangout' features a kids play area, multiple bars, and large stage with permanent P.A. and lights. Variety bands rotate nightly in season (weather permitting) and the laid-back summer party vibe takes place daily, 11a.m. – 11 p.m.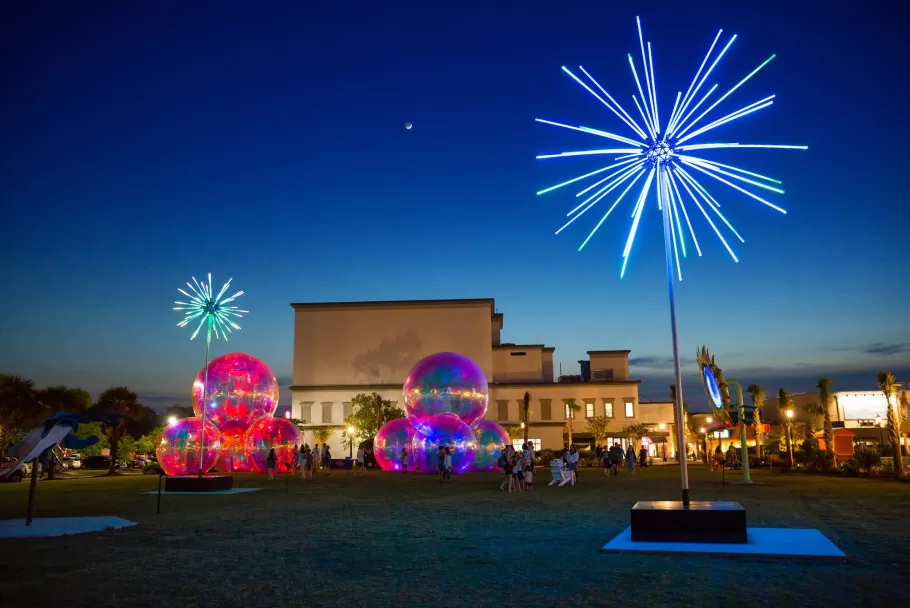 The Grumpy Monk
One of three "Grumpies" along the Grand Strand, this BATB location comes with a large waterfront deck, and large indoor dining room and sushi bar along with a double-sided bar and a permanent elevated stage. On that stage solo acoustic guitarists perform several days each week, which varies considerably by season. Call ahead for performance schedule.
American Taphouse
Featuring American comfort food and plenty of local and regional craft beers on tap, this large restaurant features occasional live music from area soloists and rock 'n' roll bands, but the performance schedule is random, so definitely call first.