International Restaurants Abound in Myrtle Beach: Sol Cocina Mexicana
International Restaurants Abound in Myrtle Beach: Sol Cocina Mexicana
The Beach boasts over 1,800 restaurants along the 60 miles of coastline, and there's more than buffets and fast food. Myrtle Beach is filled with vibrant international restaurants, where the owners and their families are pouring their hearts into their authentic, fresh food. That's when you know it'll be good! We are traveling around the Grand Strand to unearth some of these amazing restaurants. The first restaurant we visited was Smuggler's Den – you can check out that blog here.
Today, we are visiting our next international restaurant, Sol Cocina Mexicana, an authentic Mexican restaurant located in Pawleys Island.
Chef Armando and his wife, Ismeralda, opened Sol Cocina Mexicana four years ago and have transformed the restaurant from the former diner to a light and airy family atmosphere, serving top-notch Mexican food. When you first walk up, the entire building is surrounded by a garden filled with lemongrass, jalapeño, mint, sunflowers, and avocado plants (to name a few!) that Ismeralda carefully manicures. This produce and herbs are then used in the restaurant's dishes!
Once you walk in the door, the entire right side of the restaurant opens to the kitchen, so you can see Chef Armando cooking your dish fresh to order. All the dishes are made from scratch – from the chicken stock to the salsa, everything is made with the freshest ingredients daily. Some of the top dishes are lamb molé, camarones al mojo de ajo (an authentic shrimp dish), a sweet corn cake and chile ancho chocolate cake. And you have to try their homemade tortilla chips with guacamole made fresh right at your table!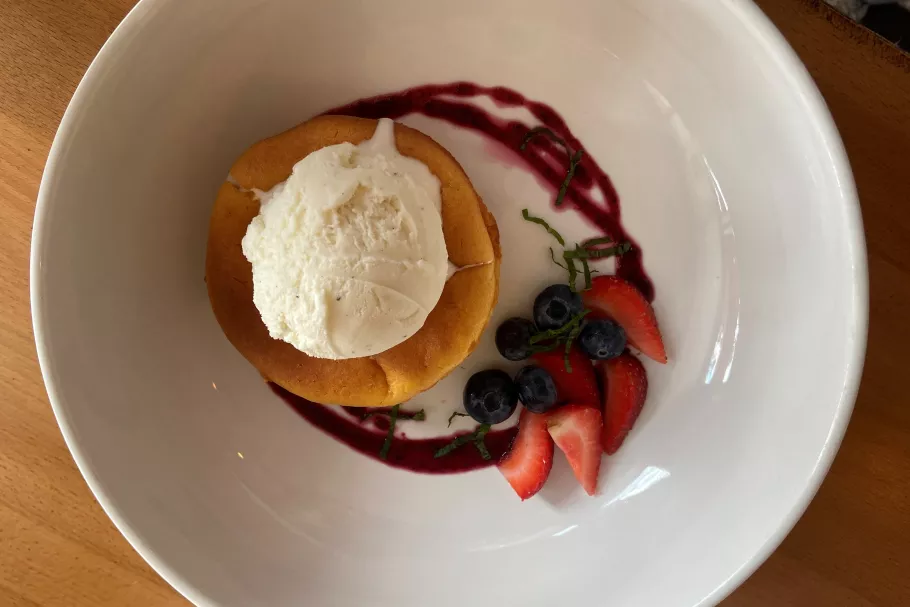 Chef Armando likes to interact with his guests – and even says that he sees the guests as family, not customers. Take a trip down to Pawleys Island to visit Armando and Ismeralda – you won't be disappointed.
Sol Cocina Mexicana
12036 Ocean Hwy, Pawleys Island, SC 29585
Join us as we uncover more of Myrtle Beach's International Gems. Until next time!
For more restaurants around the Grand Strand, check out our EAT page or the blog.