Canadian Couple Happily Returns To Myrtle Beach, Their 'Second Home'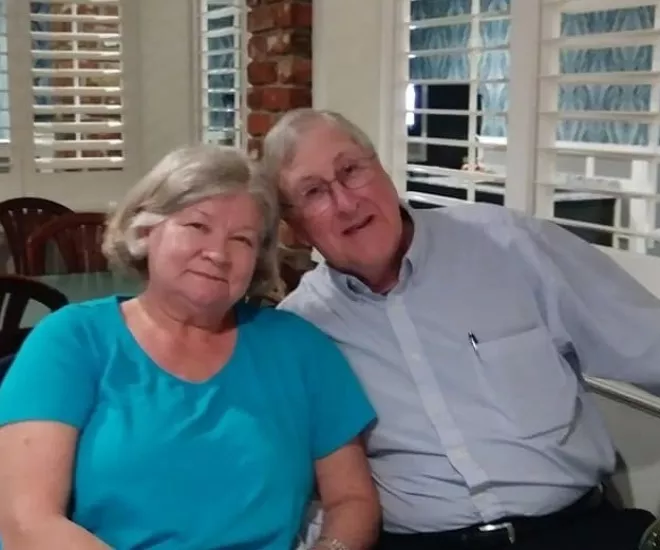 Canadian Couple Happily Returns To Myrtle Beach, Their 'Second Home'
As another year comes to a close, we are unfolding a new story series on the blog called "My Myrtle Beach Story". We want to hear your favorite stories about The Beach - the hilarious, embarrassing, nostalgic, ridiculous. We're your first beach, your favorite beach, your only beach, and you never forget your beach roots. The Beach seeps into your everyday life. It's kind of like sand – it just sticks with you. 
Our first story is from a couple, the Tindals, who visit their home away from home all the way from Ontario, Canada!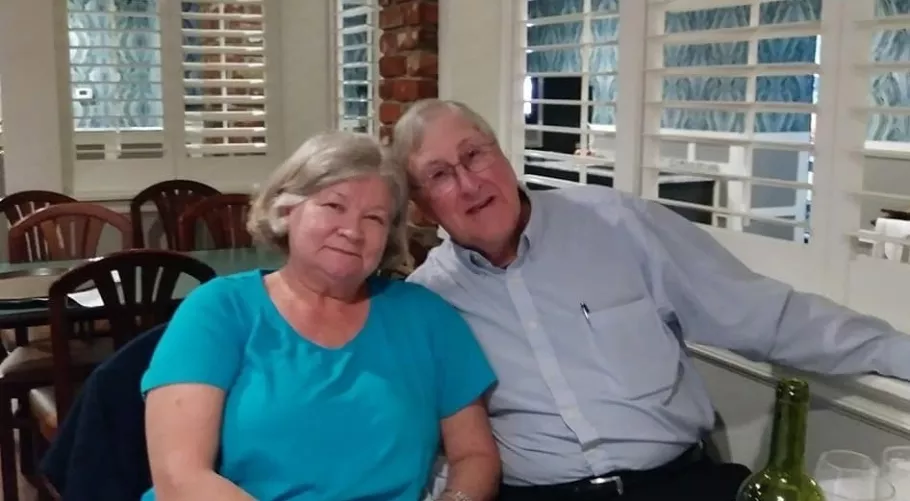 "We enjoy being able to walk along the beach, to watch for dolphins jumping nearby, which we've seen several times already this year, and to see flocks of birds flying past. Just watching the waves roll in and listening to their sound is a relaxing and pleasant experience," said Richard Tindal about his experience enjoying the late fall here in Myrtle Beach.
Richard and his wife, who are from Kingston, Ontario in Canada, are currently renting a condo in the north end of Myrtle Beach through March 2022. 
"Myrtle Beach is like our second home," Richard said. "We don't vacation here, we live here for four months each year. We have friends here!" The couple started spending their winters along the Grand Strand about 20 years ago, but due to COVID travel restrictions, they weren't able to visit last year.
Like the Tindals, many Canadian retirees are returning to the United States after the U.S. land borders reopened on Nov. 8, 2021, to non-essential travelers from Canada and Mexico. There are restrictions for Canadian travelers, they must be fully vaccinated to enter the U.S. and they must receive a negative PCR COVID test to return back to Canada.
When the Tindals heard the news about the border reopening, they researched Horry County's COVID data and were "very pleased to find a high vaccination rate" for the specific area of Myrtle Beach where they were staying.
RETURNING TO MYRTLE BEACH
Satisfied by our area's vaccination rate, the Tindals decided to book their trip to Myrtle Beach. Since they've arrived in late November, the couple has been very happy to be back at The Beach. What's more, they're pleasantly surprised to see that many people are wearing masks indoors and signs are posted encouraging masks and other safety precautions. Even though they've each received three vaccinations, they continue to wear their masks when around others, especially indoors.
Airing on the side of caution, the Tindals are limiting the places they would typically visit while in town and not exploring other areas of the state. Rather, they're spending more time outdoors. "Being able to spend much of our time outside has added to our feeling of safety." One of the places they look forward to visiting is Brookgreen Gardens, the sculpture garden and wildlife preserve near Murrells Inlet, SC. Many outdoor activities can also be found in the Myrtle Beach area, including the area's two state parks, golf courses, and fishing opportunities, that provide outdoor fun in the sunshine.   
They're also eating at some area restaurants and visiting the library. "There are several restaurants in our immediate neighborhood that we visit regularly," Richard said. "We also renewed our winter membership at Chapin Library and will probably attend some events there too."
While the Tindals are happy they made the decision to visit Myrtle Beach this year, some Canadian travelers may not be ready. Officials with Visit Myrtle Beach say they understand those concerns and want all travelers to come when they're ready. "We want our Canadian neighbors to know that the Myrtle Beach area is ready to welcome them back when they're ready," said Karen Riordan, Visit Myrtle Beach President & CEO. "Everyone traveling here is encouraged to follow all recommended health and safety practices such as wearing a mask in indoor spaces or around others, frequent hand washing and practice social distancing."
More information specific to Canadian travelers can be found on www.VisitMyrtleBeach.ca and anyone with additional concerns is encouraged to reach out to Visit Myrtle Beach officials by calling (800) 356-3016 or emailing [email protected]. If you've you're from Canada and decided to visit the Myrtle Beach Area, you are also encouraged to reach out and share more about your experience. Please find the additional Healthy Travel Information below.  
Share your Myrtle Beach Story with us by using the hashtag, #MyMyrtleBeach, or submitting it to [email protected]!