Best Things to do with Toddlers in Myrtle Beach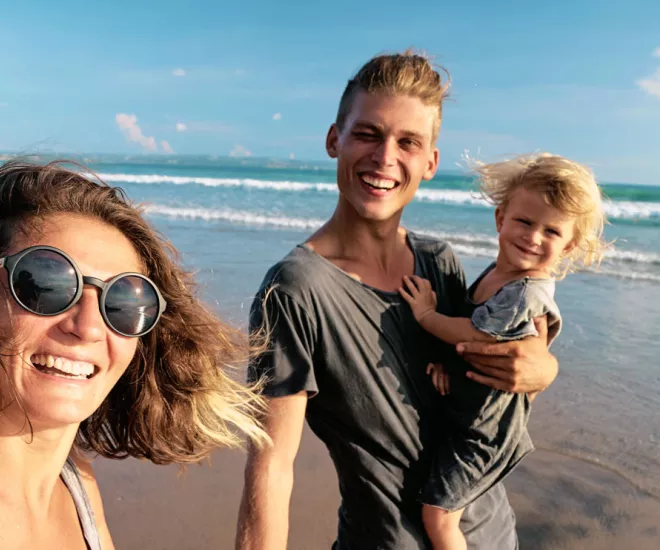 If you have toddlers in tow on your trip to Myrtle Beach, don't worry, there are oodles of things to do here just for them besides splashing and playing on the beach!
Here are some of my top picks:
Let your little ones crawl, climb, and explore this interactive children's museum in The Market Common. In EdVenture, they can pretend to shop for groceries like Mom and Dad at the Publix exhibit, blast off into space in the Space Climber, be wowed by the Airways tubes, play in Toddler Beach, build a house, and more!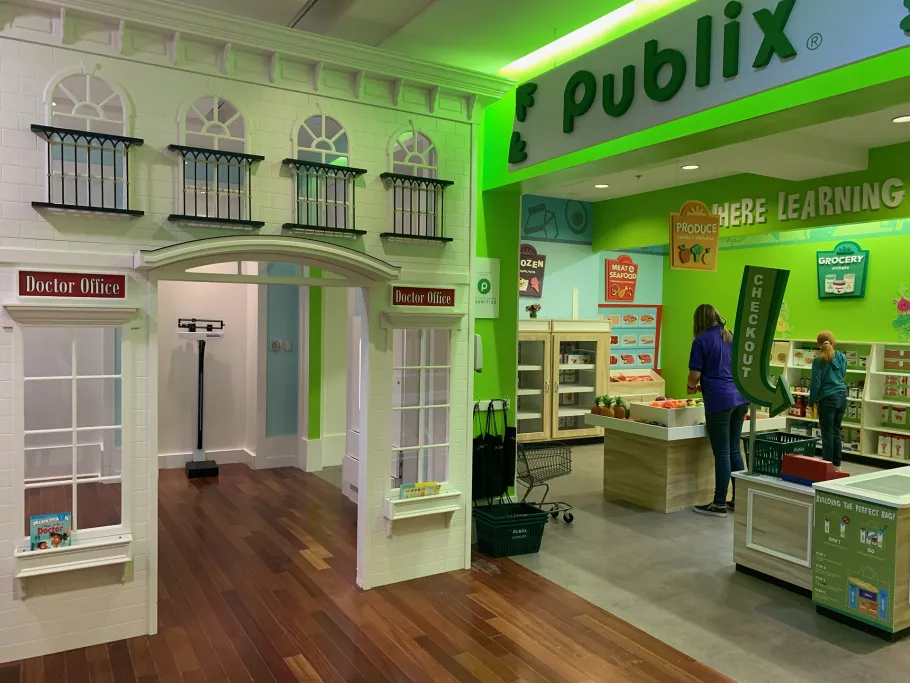 This "upside down house" offers hours of entertainment for your kiddos (and they won't even realize it's also educational) in dozens of hands-on exhibits. Todder-friendly zones in WonderWorks within Broadway at the Beach include the Light & Sound Zone, which features the Giant Piano, the super-cool Imagination Lab, and more.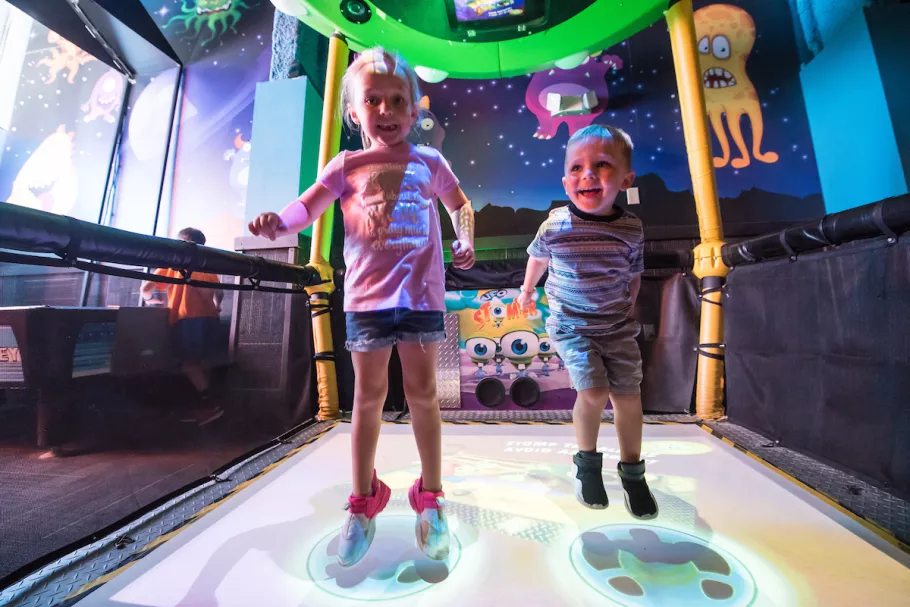 This is a must-stop for your tots year-round. Located in The Market Common, Savannah's Playground has a special "Early Childhood Playground" section filled with obstacles, slides, and swings built just for them. Plus, the playground is equipped with ADA-approved structures and a "Harmony Musical Park" area that they'll love to tune into.
If your toddler wants to discover what lives beneath our ocean's surface and beyond, take them to Ripley's Aquarium, where there is two floors of fun. They'll love touching a ray as they glide by in the lagoon, taking in the jellyfish, Rainforest, and penguin exhibits, and walking along the aquarium's 340-foot-long glidepath through the acrylic tunnel that has sharks of all sizes, sea turtles, eels, sawfish, and more swimming around you. 
Ripley's also opened a brand new sloth exhibit that you have to check out! 
A great place to beat the summer heat is at any of the several water parks in Myrtle Beach that feature everything from high, speedy slide towers to splash areas and mini slides that are perfect for your tiny tot.
You and your toddler will love walking hand-in-hand through this lovely garden that also host daily activities and extra play areas for kiddos, like the Enchanted Storybook Forest, the Children's Sensory and Nature Trail, the Lowcountry Zoo, and the Whispering Wings Butterfly Experience.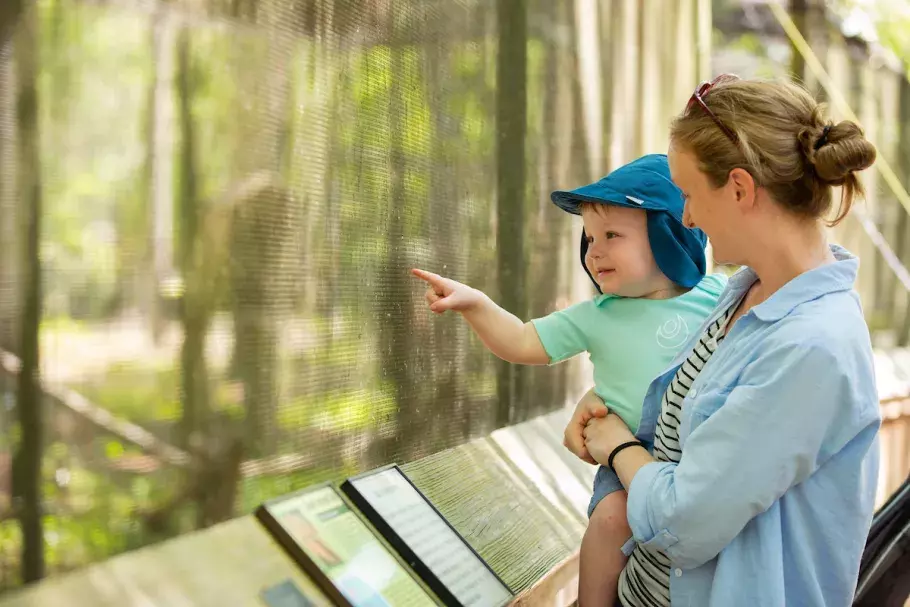 State Parks
The Grand Strand is lucky enough to have two oceanfront state parks that are beautifully maintained: Myrtle Beach State Park and Huntington Beach State Park, which both boast nature centers that toddlers can touch nature and wildlife, playgrounds, fishing piers, hiking trails, and more.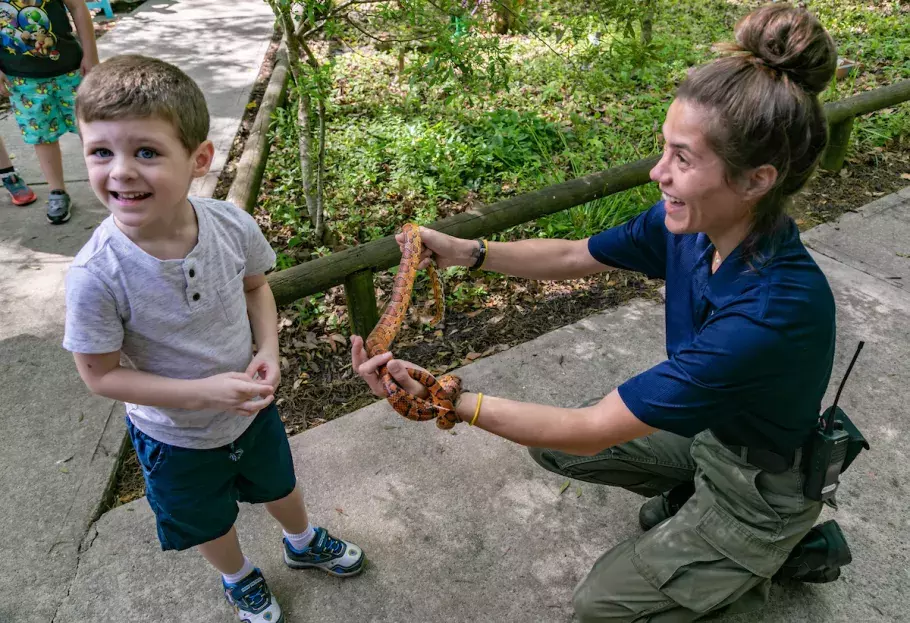 As you can imagine, this zoo is all about alligators! In addition to taking in (even touching) alligators at Alligator Adventure, they'll also have close encounters with kookaburras, macaws, mountain lions, tortoises, and more! Note: Children 3 and under get free admission.
Bounce your way around the room of bounce houses within Fun Warehouse! Also toddler-friendly here is the huge arcade area that surrounds the roller-skating rink.
Two trampoline parks, Big Air and Rockin' Jump, allow your toddlers to fly high (and safe) on wall-to-wall trampolines, as well as climb up, down, and through obstacle courses. It's the perfect indoor playground on a rainy day for your little ones!
Take your toddler out to a Pelicans baseball game! They may not be able to sit still in their seats through nine innings, but no worries, the ballpark has a playground, a fun zone, scheduled fireworks shows, and lots of ballpark munchies. If they do make it to the end, they can run the bases after the game!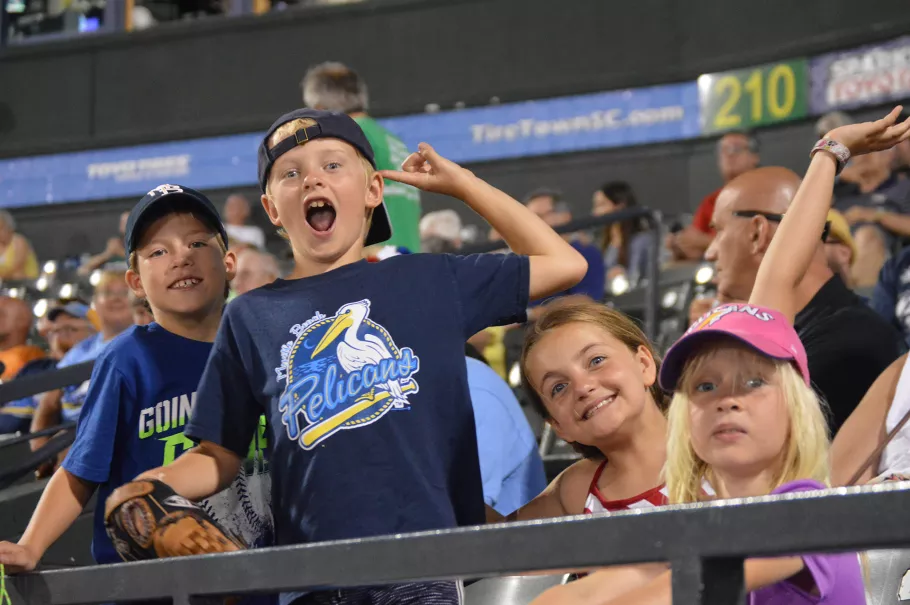 This amusement park, open over the summer through October, has 38 rides – even quite a few for little riders. Kiddieland is perfect for toddlers, complete with rides like roundabouts, swings and a kiddie speedway. It's fun and way more affordable than Disney World!
Medieval Times and Pirates Voyage dinner shows offer kid-friendly entertainment and a four-course meal, which is a win for the entire family. At Medieval Times, the 11th century-style castle hosts jousting knights fighting for your honor and beautiful Andalusian horses dancing and prancing inside the massive arena. Pirates Voyage transforms the beach into a hideaway lagoon, where a swashbuckling battle between Blackbeard, alongside his quartermaster Calico Jack, takes place amidst the Crimson and Sapphire crews. You'll take in their every move on land, on deck, in the water, and high above the full-sized pirate ships. Aerialists, mermaids, pirates, and tropical birds abound!