All Things Green at The Beach!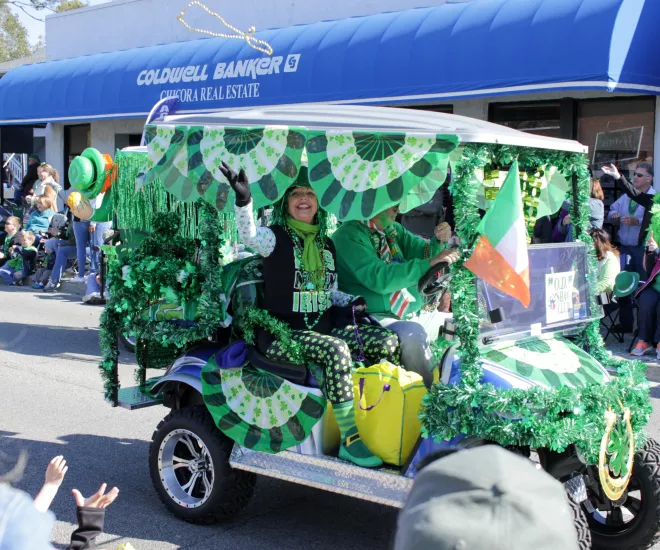 March is here and so are the green-themed events to celebrate St. Patrick's Day in Myrtle Beach. There are green festivals with green foam, green beers to be served, live music, and plenty of fun all month long – especially for the holiday. We've also made a list of some of our other favorite "Greens" in the area.
St. Pat's at Nance's Plaza
The inaugural St. Pat's at Nance Plaza is planned for 3-9 p.m. Friday, March 17 in downtown Myrtle Beach. The event promises plenty of Irish fare and beers as well as a costume contest and best beard/mustache contest. They'll also host food trucks, beers from nearby Grand Strand Brewing Co., live music, and plenty of fun. Be sure to wear your green!
St. Patrick's Day Parade and Festival
The 33rd annual St. Patrick's Day Parade and Festival will be held Saturday, March 11 on Main Street in North Myrtle Beach. The parade will begin at 9 a.m. with dozens of decked out floats driving along by hundreds of spectators. The festival starts at 11 a.m. and will feature vendors, Irish music, food, fun for the kids, and much more. They have two stages for live music and performers throughout the day. Dress to impress and take part in the Leprechaun or Junior Leprechaun contest!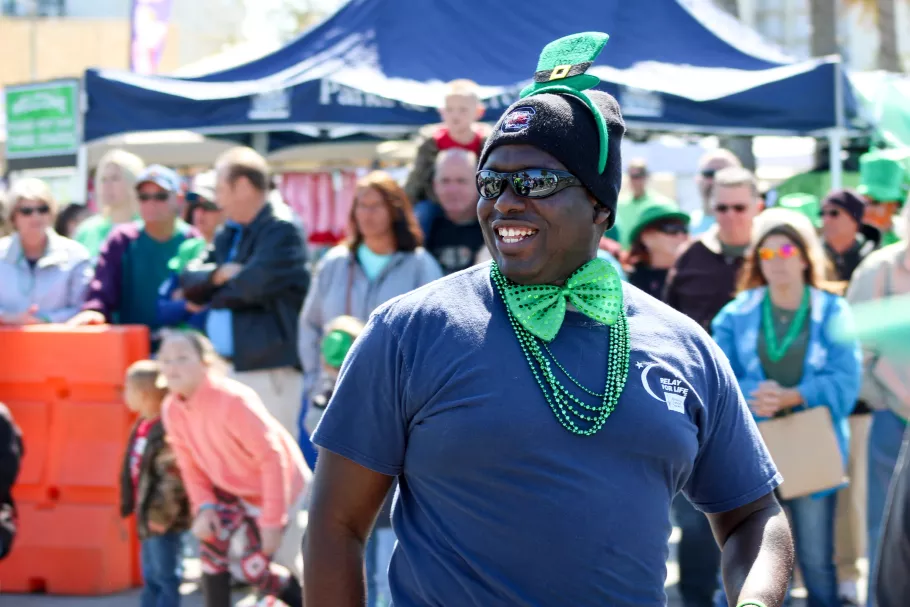 The Hangout Myrtle Beach
Celebrate St. Patrick's Day at The Hangout Myrtle Beach located at Broadway at the Beach. The family-friendly restaurant and entertainment complex has big plans including a Green Foam Party at 5 p.m., 6 p.m., and 7 p.m. A green confetti drop at 6:45 p.m. will provide even more fun! They'll have live music beginning at 11 a.m. Friday, March 17 along with a Leprechaun Contest, green beer, green beads, and green fun!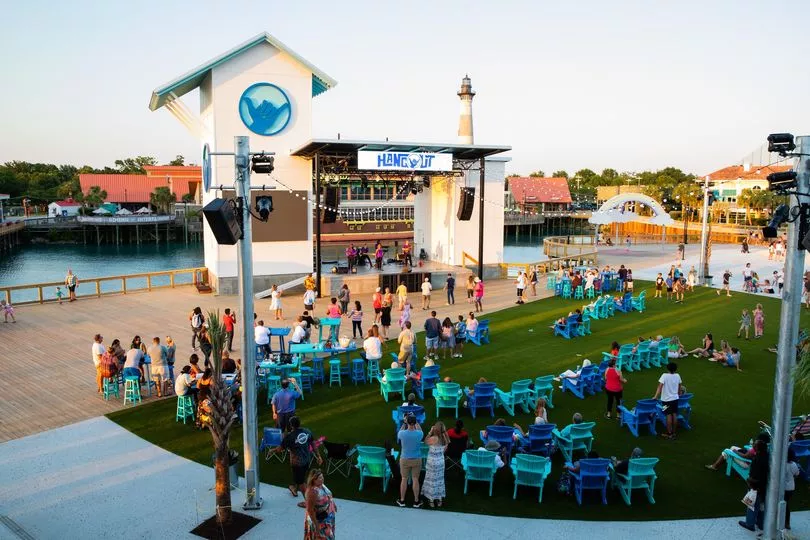 Irish Restaurants Around Myrtle Beach
If you like to celebrate with traditional Irish pubs we've got a long list of places to visit along the Grand Strand. Many of them have their own parking lot or block parties each St. Paddy's Day and this year is no exception. Flynn's Irish Tavern in North Myrtle Beach, Finn McCools in Myrtle Beach, and O'Keefe's Irish Pub in Murrells Inlet are a few of the great spots hosting parties starting first thing in the morning on March 17. They'll serve traditional Irish foods and you're sure to see a pint (or two) of Guinness floating around. Wear your green garb or beware of the pinchers! Other fun spots for gathering include Ye Olde Irish Pub in Myrtle Beach, Molly Darcy's on the Beach in North Myrtle Beach, The Knot at Windy Hill, and any of the Murphy's Law locations.
Golf Greens
We have been treated to an extremely mild winter this year which means that our time on the greens can happen more frequently! Treat your crew to a round of golf at one of our top courses in the area. With more than 90 local golf courses, it's no wonder we've been nicknamed "The Seaside Golf Capital of the World." The Dunes Golf and Beach Club and Caledonia Golf and Fish Club are listed among Golf Digest's Top 100 Courses in the United States – why not give those two a go to really challenge your foursome? We have several golf courses listed on their Top 100 Courses in South Carolina as well! No matter what your skill level, there's a Myrtle Beach golf course for you.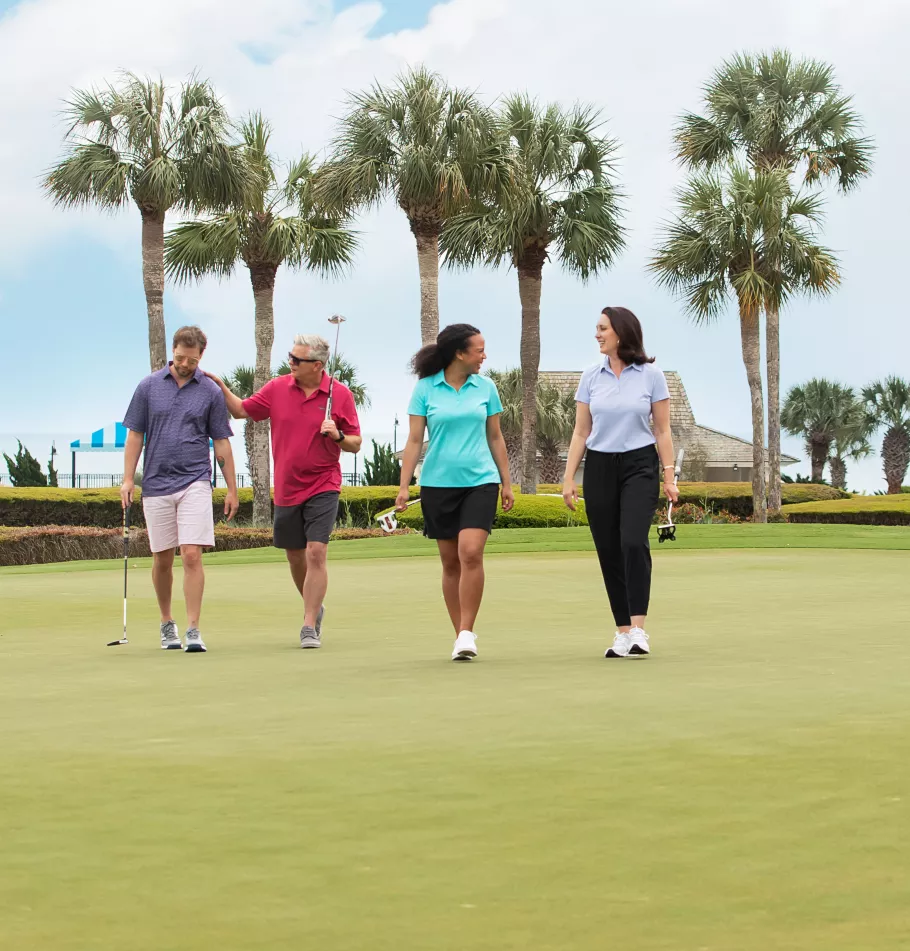 Brookgreen Gardens
Brookgreen Gardens is one of the greenest places you can find in the spring and summer months. They have lush landscaping, ancient Live Oak trees, and plenty of green space to have a picnic or just take in the sights. The gardens are a must-see for both locals and visitors no matter what the season. There are several programs and lectures available throughout the gardens including a Creek Excursion aboard a 48-foot pontoon boat that shows off the landscape of the former rice plantations and its rich history. In addition to the beautiful landscaping, the gardens are home to dozens of beautiful statues – many created by one of the owners, Anna Hyatt Huntington. Brookgreen Gardens also is home to its own zoo featuring only native species to the Murrells Inlet area and Grand Strand.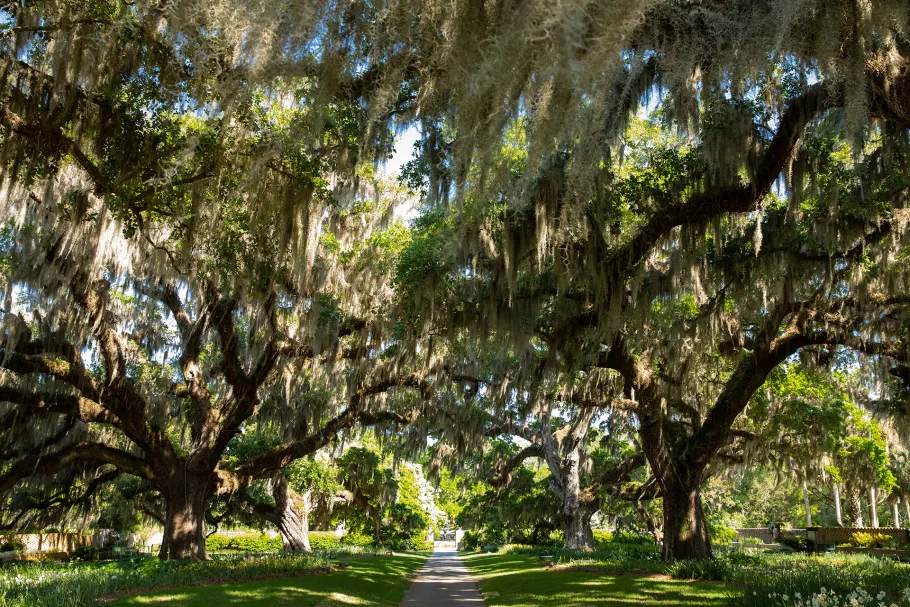 Eat Your Greens 
There are many places around the Grand Strand for you to grab a healthy bite and still celebrate St. Patrick's Day. Try a green smoothie or juice at Loleo Juice Bar, or top your favorite sandwich with some extra greens at Bay Naturals or Earth Cafe. Wear your green and eat it too!