A Mama's Love Letter to the Beach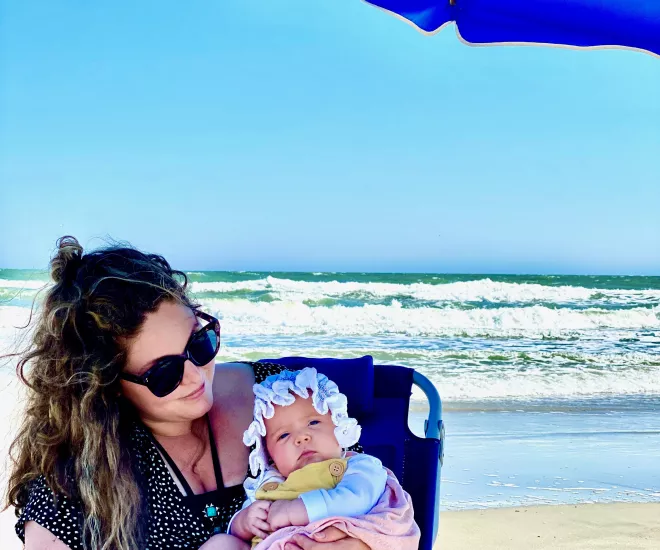 A Mama's Love Letter to the Beach
As we near a very unique Mother's Day—one most families will celebrate at home—I've been thinking a lot about my personal journey as a mother during this scary season of coronavirus. Like many around the world, I've found life in quarantine to be a roller coaster… a strange recipe of memorable family moments, anxious nights, afternoons of boredom, creativity, frustration, exhaustion, and more. There have been some truly magical days—my oldest learning to ride a bike, mornings cooking with my youngest son or sitting in the sunshine while the baby naps beside me. There have been just as many challenging days. But in thinking back on the past eight weeks at home, my overwhelming feeling is one of gratitude for where we live. 
I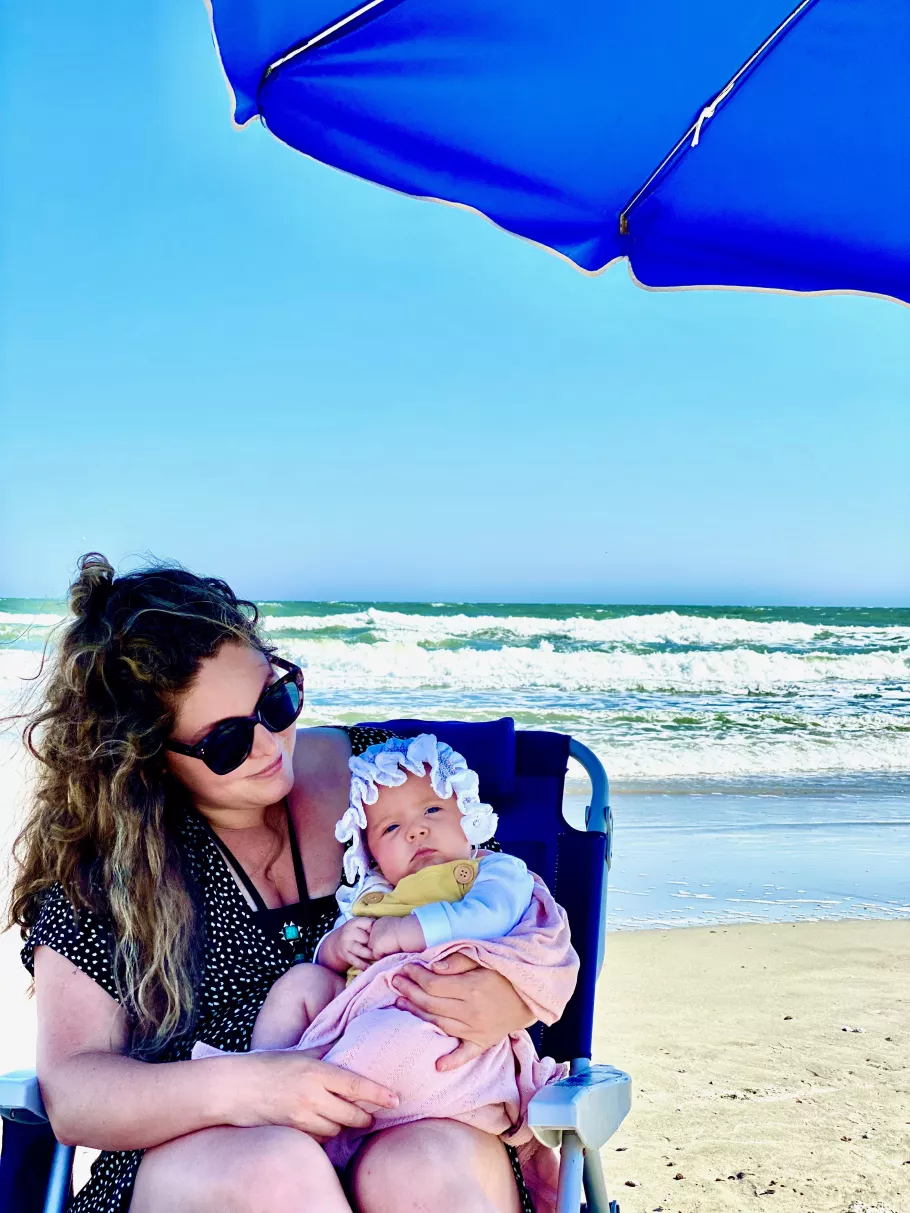 realize how lucky we are to live so close to our beach. Not a day passes where I don't feel immense appreciation for the gift of the Atlantic Ocean, the smell of salt and sunscreen, the feeling of sand beneath my feet and the sound of squealing children as they run towards the water and a gathering flock of seagulls. Many of you have been with me on these mornings and afternoons as we've tried to send our sunshine to you virtually on Facebook. Sometimes my children behave. Sometimes they don't. And I've often wondered if my relief at being back on the beach again conveys in our videos. Because that is what I feel, relief and gratitude. So as my husband and sons will hand me sweet notes this weekend thanking me for being a good mama, I thought I would write a note to the beach… the savior of my sanity these past two months. 
Dear beautiful, expansive, perfect beach:
Thank you for lulling my four-month-old to sleep with the sound of your waves. 
Thank you for accepting and expending the boundless energy of my two- and five-year-old, without fail. 
Thank you for being a safe, clean place for my children to dance and scream and explore and play make believe. 
Thank you for serving as kitchen table, a place to share countless snacks and sandwiches and juice boxes together. 
Thank you for the laughter you encourage in each of my children, as cool water touches tiny toes and fish swim by.
Thank you for the treasures that wash up on your shores, offering opportunities to teach and to learn and to engage with one another. 
Thank you for giving us a place to move our bodies in exercise, by swimming, running, walking, digging, crawling, hauling and toting. 
Thank you for the sunrises, sunsets and midday sunshine to boost our spirits, calm our senses, strengthen our immune systems, and remind us that tomorrow is another day. 
Thank you for being constant, a refreshing familiar sameness in a world that changes quickly. 
Sincerely, 
A grateful mama