A Local Favorite: Big Mike's Soul Food of Myrtle Beach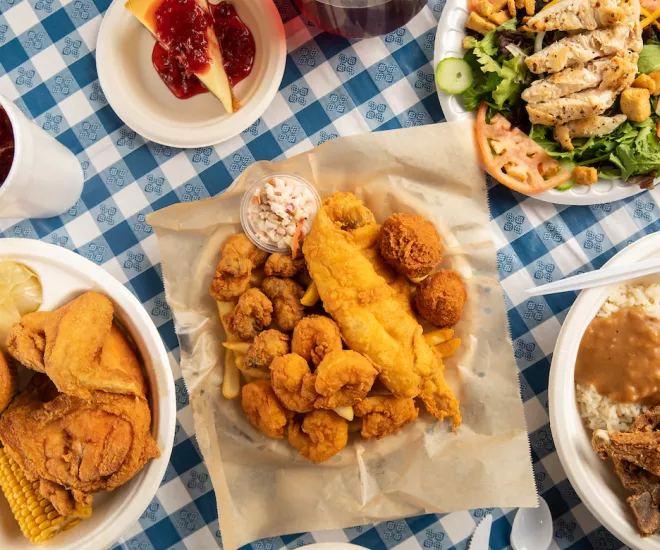 Big Mike's Soul Food of Myrtle Beach is one of Southern Living's Favorites
Mike Chestnut, aka "Big Mike" and the namesake of Big Mike's Soul Food, couldn't be prouder of the recent national accolades his restaurant in Myrtle Beach received. His loyal local following, however, may have to adjust to the busier crowds, now that their sweet soul food secret is out of the bag.
Big Mike's Soul Food was recently featured in Southern Living's January/February 2022 issue as one of "Our Favorite Meat 'n' Threes" in the South.
"Were ecstatic," says Chestnut. "It's a big honor, and we've been getting great feedback from it and getting more people come in here from the article from New York, D.C., New Jersey – all over – just about every day!"
But serving good Southern comfort food, with a side of Southern hospitality, is nothing new for Chestnut and his team. Open since 2012, Big Mike's has been known for their cooked-to-order special meat 'n' three plates, with meat choices: fried chicken, grilled chicken breast, fried pork chops, grilled pork chops, chopped sirloin, fried fish, grilled fish, fried livers, or fried gizzards. Pair that with any of their homemade sides: rice and gravy, mashed potatoes and gravy, collard greens, cabbage, baked mac and cheese, field peas, corn, candied yams, fried okra, potato salad, coleslaw, lima beans, pinto beans, or mustard greens.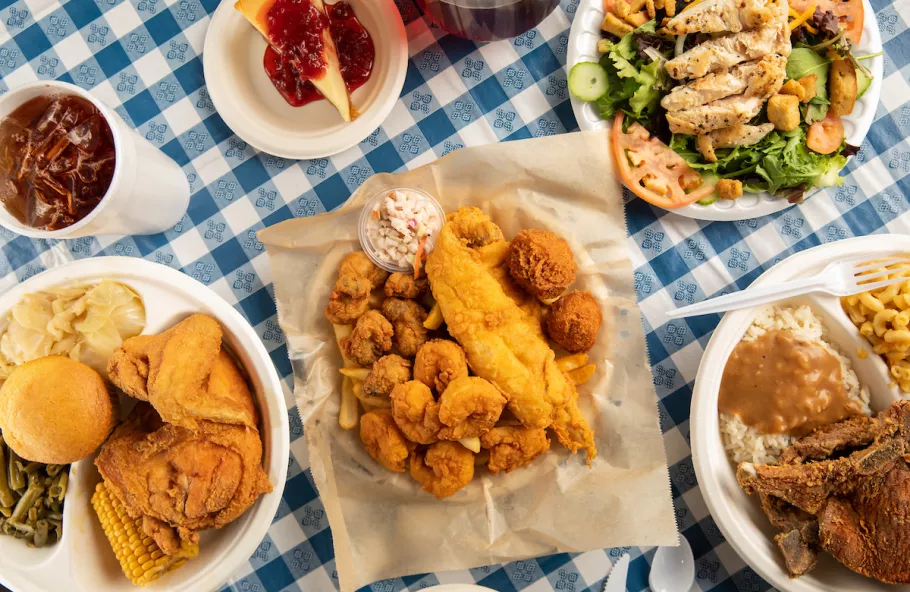 Then there are Big Mike's daily specials: Monday and Saturday features BBQ ribs, Monday and Tuesday is turkey wings, Tuesday is meatloaf, Wednesday is BBQ pig's feet, Thursday is backed chicken, and Friday and Saturday is chicken bog. And, on top of that, the menu also includes a slew of starters, soups and salads, seafood baskets, sandwiches, and fish or shrimp and grits.
According to the Southern Living article, Chestnut says their chicken bog is a crowd-pleaser, but he tells us his fried chicken and collard greens are some of the best on the menu, too.
"We try to do a good job with our food and have some of the best service and prices around," he says. "I give a lot of credit to my employees. We always try to give everyone a good Myrtle Beach welcome."
Chestnut worked his way around kitchens in Myrtle Beach starting at the age of 12. He had always been inspired by his mother's cooking at home and wanted to recreate that place to gather in a restaurant someday. Chestnut's natural culinary talent and hunger for learning more piqued the interests of the chefs on Chestnut's shift, so they mentored him.
He eventually worked his way up to become the GM of a restaurant that housed a 125-person staff for eight years. The Myrtle Beach High School (MBHS) alumnus further honed his craft through the culinary program at Horry-Georgetown Technical College, learning how to prepare fine dining dishes alongside the way to his heart: soul food.
Today, Chestnut runs Big Mike's with his family (business partner and wife Maxine, son and GM Michael Jr., son Marcus, and daughter Miccaela). In fact, Marcus, a business graduate of Newberry College, has plans to expand the restaurant into different locations.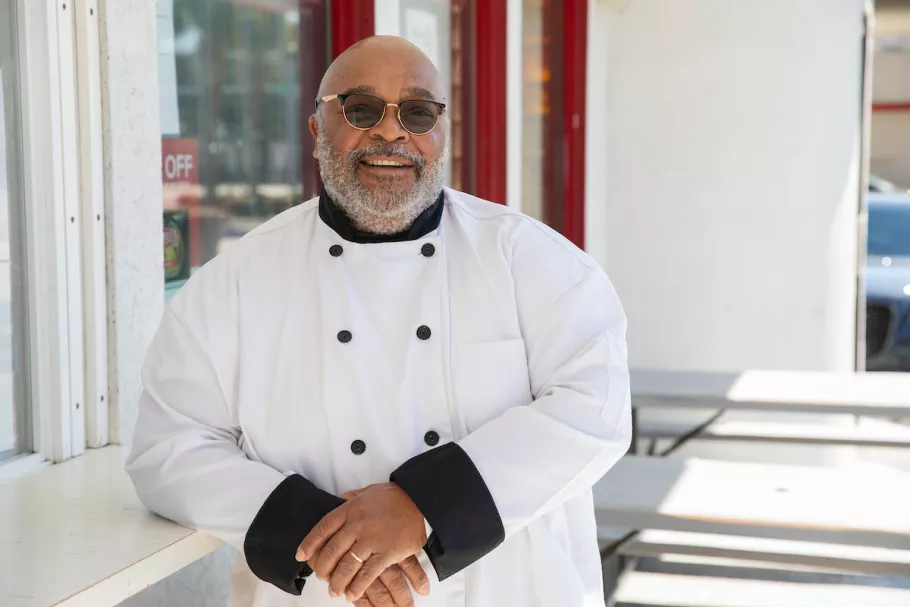 Chestnut also has a heart for his hometown of Myrtle Beach, serving as a city councilman, a real estate agent, and church deacon. The Chestnut family, many who played sports for the MBHS Seahawks, support the school's sports programs today. The patriarch also continues to support the community, including other minority-owned businesses.
To visit, Big Mike's Soul Food is located at 504 16th Ave. North in Myrtle Beach. For more info, visit www.bigmikessoulfood.net or call 843-712-2048.