A Canadian's Adventure in Myrtle Beach
Last July, we decided my spouse, our youngest daughter and I to spend a week at The Beach. If you read my blogs, you will notice that it's rather unusual for me to visit Myrtle Beach in the summer since the golf season is in full swing in Quebec, Canada and that the main reason for my visits in Myrtle Beach for the last 30 years has always been to discover and play the 90 golf courses that the region has to offer all year round. So, normally, my family summer vacations were spent at home or in the Atlantic Northeast coast for beach fun. But they were asking me about that place, The Beach, that I love so much, and they were looking for a vacation to enjoy the Southern style, the warm weather, the food, and they never visited South Carolina. So, I told myself, perfect timing! Why not introduce them to that spectacular place? The Beach! Myrtle Beach.
And let me tell you that we were charmed by this special place, and all the activities that we enjoyed as a family. We landed Friday July 1st, and we were ready for a busy week. Here is the outcome, day by day, of our experience during that week, the American National Holiday, the 4th of July week in Myrtle Beach!
Friday
The day of our departure by car from Montreal, Quebec. We left on Friday morning from Montreal, Quebec by car. It was very easy to get through customs, even in Covid times, and we drove 3.5 hours to Albany, New York. We the took a direct flight from Allegiant Airline to Myrtle Beach. The service at Albany airport was very good, no pitfalls. Everything went well and when we landed in Myrtle Beach after a short 1:45 hour flight. After an easy and quick exit from the well acclaimed Myrtle Beach airport, we took a taxi to our condo, which was conveniently located about 10 minutes from the airport. We decided not to rent a car for that week because everything was easily accessible by walking or if we had to go further, there is always an Uber, taxi, or bus services which I knew were very adequate in town. For our trips throughout the week, we favored the services of Uber, and we were really satisfied. The service was always fast, no waiting, efficient and we met very friendly drivers.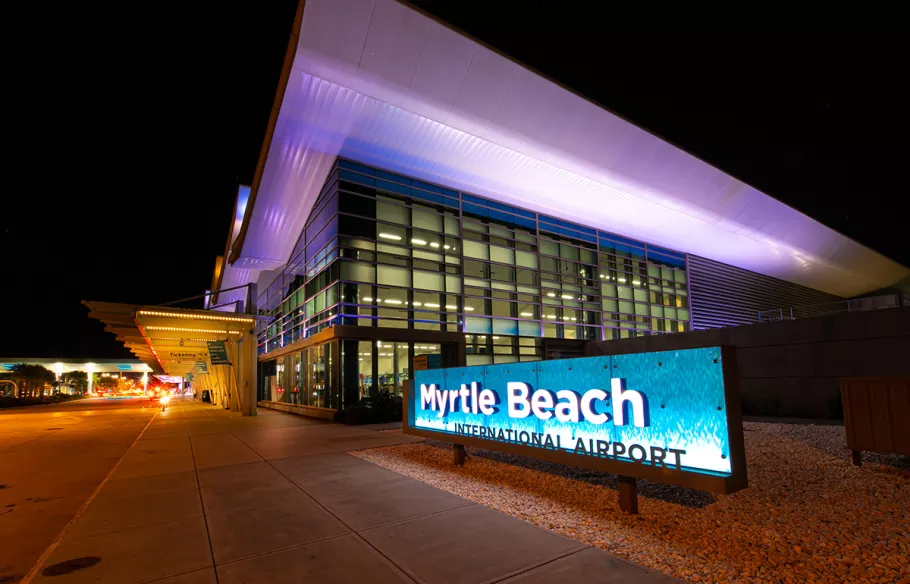 Saturday
In the morning, with an already high and humid temperature for Canadian's visitors we went for a walk on the beach from the 23rd avenue to the 38th avenue. We continued our hike on Ocean Boulevard in a superb residential area, between 39th and 45th avenue to do our grocery shopping for the week. By the way, I, who like to keep myself in shape and do my 10,000 steps a day, let's say that to my great pleasure, I doubled it every day during that week, despite the heat and humidity that a Canadian like me usually has a hard time enduring…. After our shopping, a well-deserved rest on the beach was the plan for that afternoon. That afternoon, my wife and daughter were able to discover the Atlantic Ocean and the joys of the warm water of the ocean in Myrtle Beach and the huge waves of the summer. After an afternoon of beach fun, we headed to Broadway at the Beach, a very popular place, packed with shops, merry-go-rounds and filled with attractions that you must see. Personally, it was not my first visit but a first for my guests, they just loved it. After quenching our thirst on a giant lemonade to hydrate ourselves, we decided to have dinner at the Hard Rock Café, first and foremost because we love music, we were hungry, and my daughter is a musician. We thought she would love the place. And she did. The meal, the music and the service were excellent, we all enjoyed it. After a visit of the places and shops after dinner at Broadway at The Beach, we then returned to our condo, walking, in the very beautiful and safe streets of Myrtle Beach.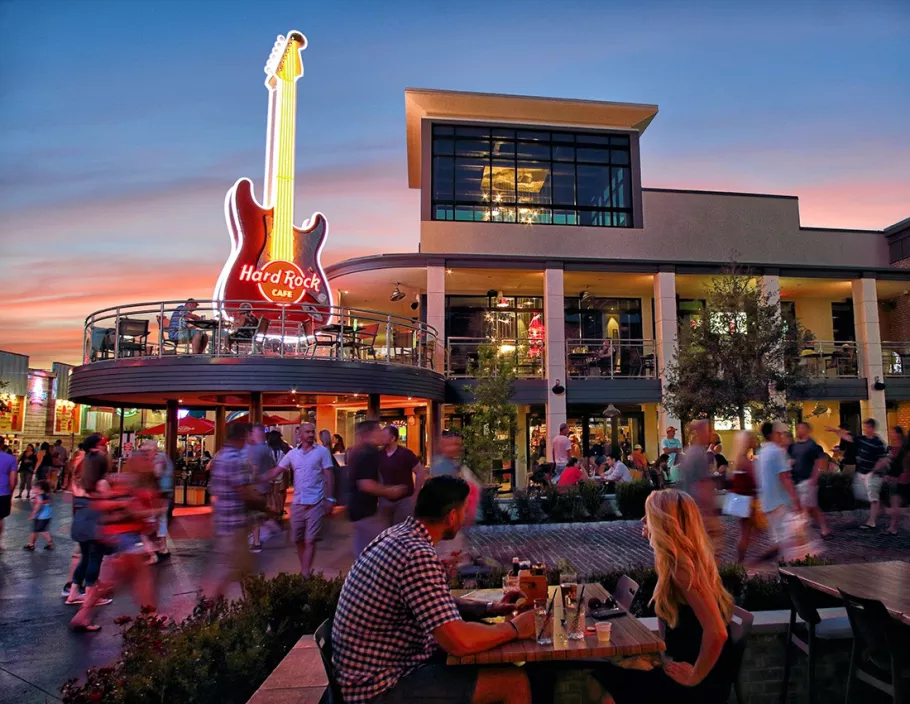 Sunday
Sunday morning, upon rising, a hot and humid day awaits us in Myrtle Beach. We headed to Barefoot Landing in North Myrtle Beach to attend a Gospel brunch at the House of Blues. Great, awesome! The buffet was excellent and made us taste all the flavors of the South while a gospel singer offered us the best melodies in a Louisiana setting. A superb atmosphere, and a delicious buffet. After that experience, we discovered Barefoot Landing and its superb shops. My daughter bought a bracelet at LaLa, and she now wears it every day. Back after that wonderful brunch, we spent the afternoon at the beach. Long walks, and above all, swimming in the overheated sea at 28 degrees Celsius (83 Fahrenheit) were on the menu. After that afternoon of pure pleasure, we went to Broadway at The Beach again, but that time in preparation for the Pelican's baseball game at Ticket Return Stadium. For my wife and daughter, it was their first professional baseball game. They loved it! A beautiful atmosphere, high caliber baseball, beautiful stadium and more... fireworks were planned after the game, and they did not disappoint us. What a great baseball evening. The fireworks were fantastic, and everyone enjoyed it. On our walk back to the condo, we heard the frogs singing and cheered us all the way back home.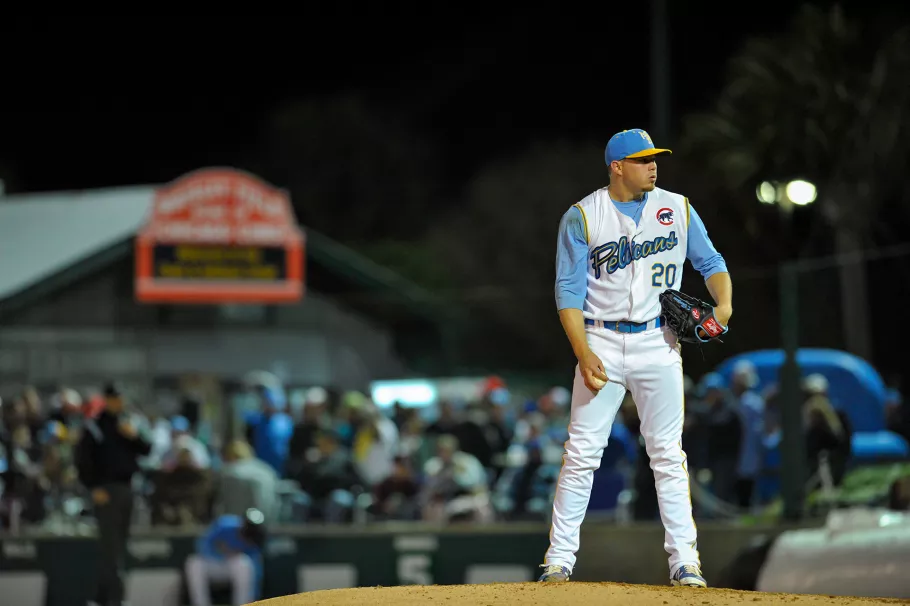 Monday
July 4th and we are in the USA. It's Independence Day and a day of big celebration! The temperature is still hot, humid and fireworks are flying from everywhere. A late afternoon storm slowed us down somewhat while waiting for the army planes that were schedule to past across the coastline of the Atlantic Ocean. People stayed on the beach and confronted the authority to see their hero flying over the ocean. The beach is crowded but unfortunately, we do not see the American army planes because of the storm. After hours of waiting, but resting, we went to have dinner near our condo on 21st Avenue at the Hot Tomato restaurant. Another great discovery awaited us. Great food, superb service. We had the chance to have a wonderful waiter named Dominic who was talking Italian, English and to our own pleasure…French also. Great night and a very tasteful dinner.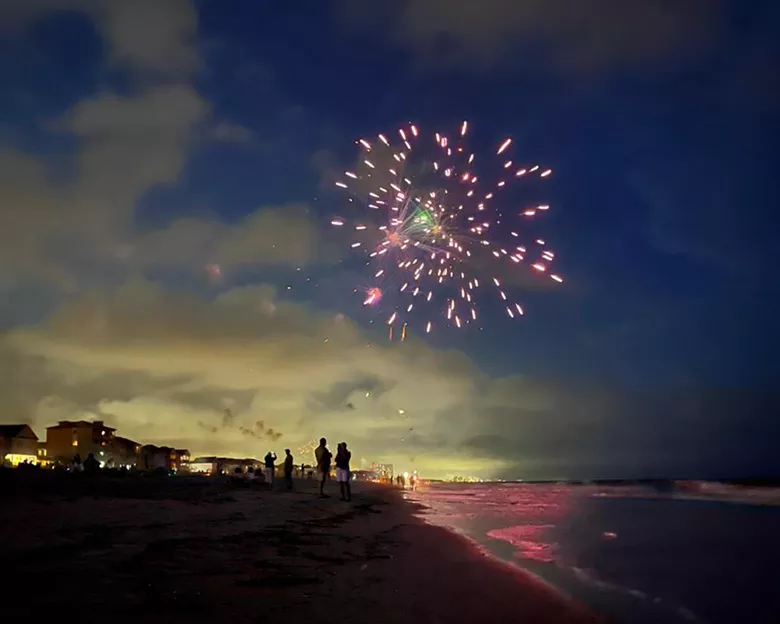 Tuesday
We woke up early on that Tuesday, we had a light breakfast at our condo and spend the day at the beach. Wow! Waves were rushing to the shore, water temperature was still 28 Celsius (83 Fahrenheit), the beach was clean as always, we swam, walked, and rested on the beach all day. A real beach day. Come diner time, we decided, again, to treat ourselves with a nice meal at the very popular Sea Captain's House restaurant. The place is beautiful, we requested a table overlooking the ocean and the view was outstanding. Food was exquisite, best steak I have ever had in years even though the restaurant is specialized in seafood. At the end of our meal, for dessert, we tasted the Hummingbird cake, try it…. believe me, you won't regret it!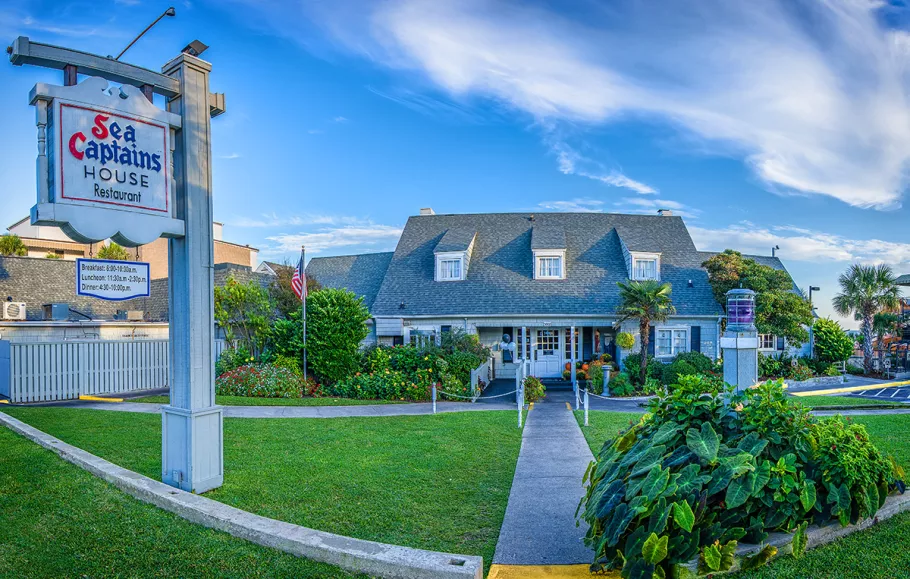 Wednesday
In the morning, I had to do a little bit of laundry at the condo. Most of the condos in Myrtle Beach offers that service which is very convenient when you don't bring enough clothes…like I did and while I was waiting, I wrote some notes for this blog and had the final touch on the last one on the mini putts. Relax day for us on the beach and swimming for my wife and daughter. Ocean water was still warm, and waves were high and strong to their delight. In the evening, we went, following an invitation, to the Carolina Opry to see a concert. A first for me in Myrtle Beach after 30 years visiting the city. We went to see the show Time Warp at Carolina Opry. An incredible show, great singers, dancers and wonderful costumes, highly professional, nice decor, and catchy music. Carolina Opry is a great place, beautiful, large with comfortable seating's. We really had a good time. After the show, we took an Uber for a dinner at SoHo restaurant on the 21st avenue. Again, we had a good meal and finished our night we a little dessert from Sugar Life for candies and fudge just across the street.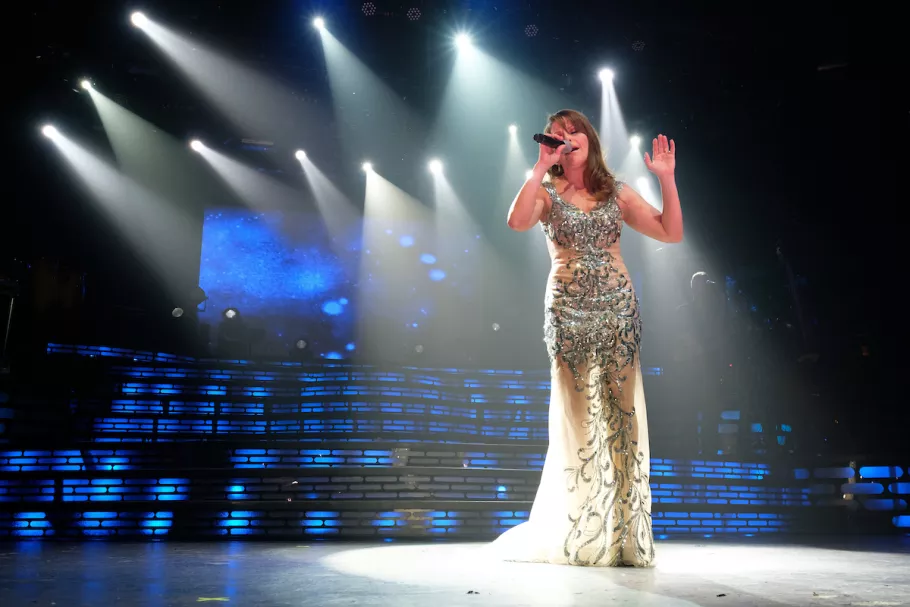 Thursday
My wife is a biologist, and she is passionate about botany. So, she asked if we could visit Brookgreen Gardens of course, the place where all botanical enthusiasts like to go. And we did.
And again, it was a Wow! Even though we were in July and not in the spring blooming season we found the place so beautiful, and very educational. You will find very beautiful gardens and sculptures from all over the world. There is even a zoo…. a must see. After our long walk in the Garden, we went to have lunch at the Brookgreen Garden restaurant, the Courtyard Cafe. It was very good and refreshing. Excellent, we had a great lunch, salad, and sandwiches. After shopping at the Museum Shop, we took an Uber service to our condo, it was perfect in/out on our way home. Completely spent, we decided to spend our last evening at our condo to rest because we had to leave back home early the next morning…. already.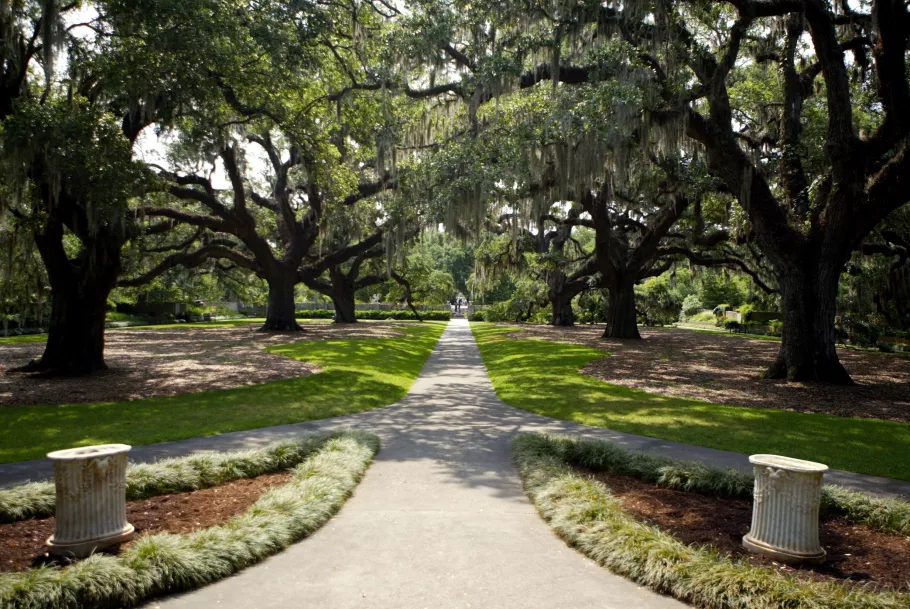 Friday
My wife and I woke up early on Friday morning to take our last walk on The Beach before leaving. I enjoyed Myrtle Beach in the summer for the first time as a family for me. I saw another side of that wonderful place. But now, it was time to go home. We packed our bags after the walk and left to the airport. Our flight to Albany was on time and landed safely in Albany, New York. After a quick lunch in Albany, we drove back home to Canada in 3.5 hours.
We would have liked to do more and discover more such as national parks, kayaking, fishing, discovering the trails by bike and all the activities you could do in the summertime and more…. It will be for the next time, there are so many things to do and discover even after visiting for 30 years. As for me, it seems like I discovered another town, it reminded me of that different culture, the food, the music, the beach, the ocean, there is not only golf in Myrtle Beach, South Carolina, we will be back soon, my home away from home!