90th Anniversary of the End of Prohibition Along the Grand Strand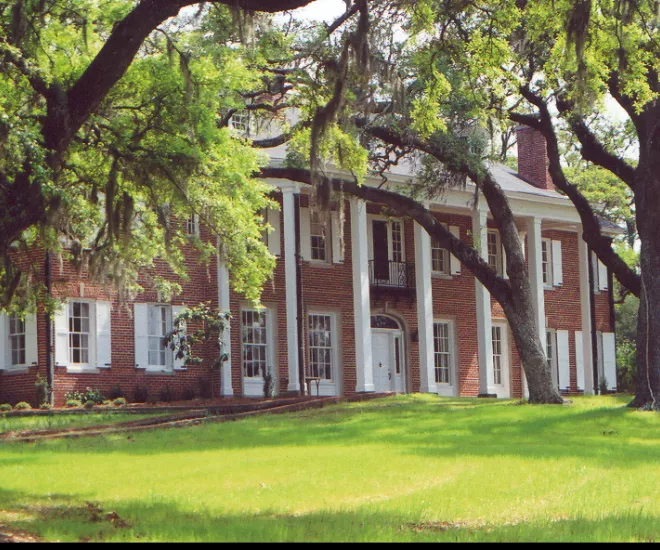 A forbidden history of cocktails
For ninety years, the Grand Strand has enjoyed the freedom of imbibing after Prohibition was lifted on December 5, 1933. Today, the area boasts two popular wineries, La Belle Amie Vineyard (https://labelleamie.com/) and Duplin Winery (https://www.duplinwinery.com/visit-us), and a very popular new Beer Trail (https://www.visitmyrtlebeach.com/beer). On Friday nights, you can even hop aboard a trolley (https://carolinalimo.com/tours/friday-night-flights/) and be taken to Myrtle Beach's oldest and newest breweries for an evening of craft beer sampling, and a tour at one of the locations to see how it is all made.
But during those nearly fourteen years beginning on January 16, 1920, when consuming alcohol was illegal, a forbidden history of cocktails emerged along the Grand Strand. Here are three local tales from the time of Prohibition that have become a part of our local history.
THE WHISKEY SHIP
Folks around here didn't care too much for Prohibition. Everyone pretty much made their own wine, moonshine and the like or knew somebody who did. Or, if they could, they'd get it imported.
There's the story of one such instance when what is now known in our local folklore as the Whiskey Ship came to call around 1930. Now I am pretty sure that that vessel wasn't actually named the Whiskey Ship as there were some pretty stiff penalties for being caught smuggling alcohol. Whatever its name, it was scheduled to make a delivery alongside the 2nd Avenue Pier late one evening when it got stuck on a sandbar. It would be daylight before the tide would be right for them to attempt to dislodge their vessel. So the crew did the only thing they could. They abandoned ship.
They took solace in the fact that it was late at night, and they were fairly certain that no one had noticed them. Everybody noticed! A small alcohol-seeking armada was soon launched, shuttling kegs, flasks, and bottles back to shore until dawn. By the time local authorities came out to investigate the next day, they found no crew, no contraband, and no witnesses.
THE (ALLEGED) SPEAKEASY AT THE OCEAN FOREST HOTEL
Rumors swirled in the latter days of Prohibition that the reason that the opulent Ocean Forest Hotel could keep its doors open during the Great Depression (and you didn't hear this from me) was because there was a speakeasy with illegal gambling being hosted in its tower. This speculation is purely hearsay, but it may very well have happened.
The Ocean Forest stood along the shore from 1929 until it was razed on Friday the 13th, September 1974. Look at a map of Myrtle Beach and you'll see that it is pretty much on a grid system, but when you look at the area between 52nd and 62nd Avenues North, you'll notice that the streets form a circle with a "V" in the middle of it. At the point of that "V," there is a roundabout near the beach. It was on that spot where the beloved Ocean Forest once was.
There are also present-day rumors which were probably known facts back in the day that bets were taken in a secret room near where the pool is now at was then the Ocean Forest Country Club, now known as Pine Lakes International Country Club. It is both Myrtle Beach's first golf course, nicknamed The Granddaddy, and considered the birthplace of Sports Illustrated. TIME Publishing held a marketing conference there in April of 1954, before the first issue hit the stands in August of that year.
WINSTON CHURCHILL'S "PRESCRIPTION" WHILE VISITING HOBCAW BARONY
The historic plantation just north of Georgetown on Highway 17 called Hobcaw Barony came to be in 1905 when several former plantations were combined by the new owner, Bernard Baruch. He was the internationally renowned presidential advisor who served our Commanders in Chief from the Wilson to the Kennedy administrations, especially during both World Wars.
Between the wars, he became a life-long friend of Winston Churchill. On December 13th, 1931, Churchill was in Manhattan for a lecture series he was doing and set out to visit Baruch at his townhome on 5th Avenue that evening. It had been a couple of years since Churchill had been there and he was a little fuzzy on the address, so when he arrived at what he thought was the correct location, he asked his cab driver to pull over and wait for him to confirm. The driver is happy to oblige.
Then, Churchill gets out of the cab, checks for oncoming traffic, but momentarily forgets that we don't drive on the left. He stepped right into the path of a car going 35 MPH. It nailed him and knocked him out. When Churchill came to, he said that the first thing that he heard was a New York police officer shouting , "Somebody's been killed!" No, Winston Churchill was not killed in 1931. Can you imagine our world history had that happened?
He did in fact survive. However, his nose and ribs got pretty beat up and he had to spend almost two weeks in the hospital.
That was a particular disappointment to him because he had to postpone his lecture series. He was making his living at that point in his life by giving talks and writing as his political career, so people thought, was basically over. Of course, it wasn't. He was elected Britain's Prime Minister in 1940 and led that country valiantly through most of World War II. He became one of those most famous figures in British history.
Meanwhile, back in December of '31, not to waste an opportunity, he writes an exclusive article from his hospital bed about his near-death experience and sells it to the British tabloid, The Daily Mail, for $2500. When he is released from the hospital, he takes the money and his wife and heads to The Bahamas to recuperate.
In the interim, Bernard Baruch, who felt awful that his friend should get hit by a car when he was trying to visit him, reached out to Churchill in Nassau and invited him to stay at Hobcaw Barony. "We will take good care of you," he said. And in January of 1932, Churchill took him up on the offer and visited with him just outside of Georgetown, along the southernmost tip of the Grand Strand.
In addition, to add insult to injury, Winston Churchill is stuck in the United States in 1931 and returns the following month. As you now know, Prohibition didn't end until 1933, and Churchill was a notorious drinker. But there was a silver lining. In the first six months after the start of Prohibition on January 16th, 1920, 15,000 doctors applied for a permit from the United States Treasury Department to prescribe alcohol for medicinal purposes. Every ten days, a patient could pay three dollars for a prescription and then pay another three or four dollars to have that "prescription" filled with a pint of booze.
Churchill's American doctor possessed one of those permits. The prescription that he wrote for his distinguished patient read like this: [THAT THE] POST-ACCIDENT CONVALESCENCE OF THE HON. WINSTON CHURCHILL NECESSITATES THE USE OF ALCOHOLIC SPIRITS ESPECIALLY AT MEALTIMES. Churchill's spirits of choice were brandy, Champagne and Johnnie Walker Red Label Scotch whiskey.