5 New and Exciting Things in Myrtle Beach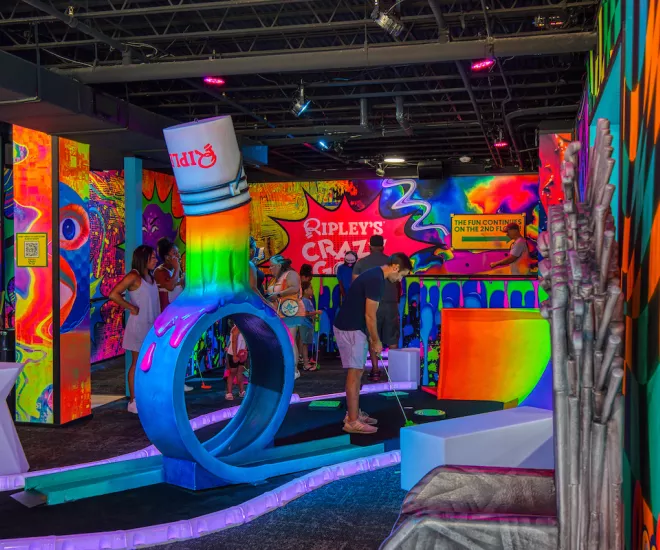 Every year the Myrtle Beach area continues to grow and expand. Naturally with more people comes new and exciting businesses. Every few months attractions and restaurants are opening for tourists and locals alike to try out. This article will come out every few months to give updates on the newest things to do in Myrtle Beach, so be sure to come back and check it out!
local's fav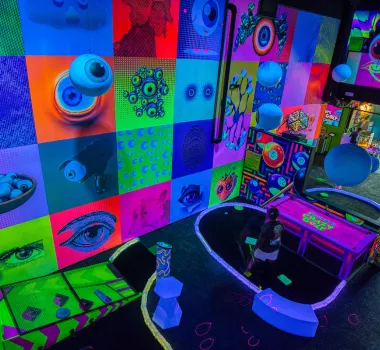 The Ripley's franchise has a few attractions that have been fan favorites in Myrtle Beach over the past years, including Ripley's Mirror Maze, Ripley's Believe It or Not, Ripley's Aquarium, and Ripley's Haunted Adventure. Now, new in 2023, Ripley's is bringing you Crazy Golf. This new endeavor puts a spin on miniature golf by including holes that involve zip-lining, neon lights, trick shots, and more for you and the family to enjoy while taking lots of photos. It's located on North Ocean Blvd and is open daily from 10:00 a.m. until 11:00 p.m.
featured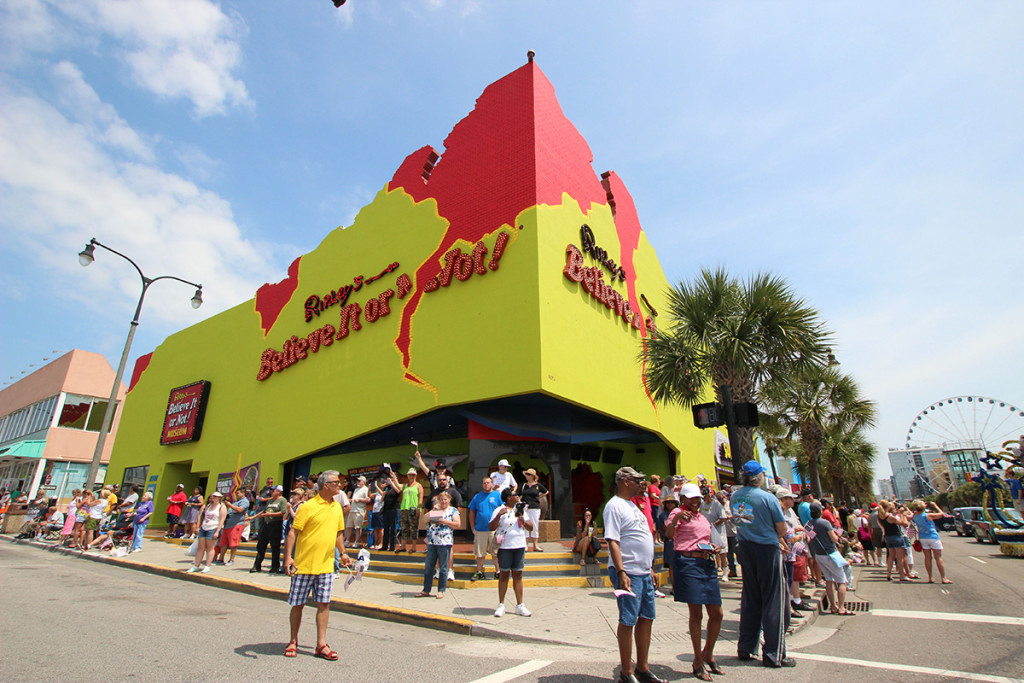 Ripley's came full force in 2023, adding not only new attractions but new exhibits inside of the current locations. Now inside the Ripley's Believe It or Not Odditorium is the Illusion Lab. Have you ever wanted to stand on the ceiling? What about seeing multiple versions of yourself at once? This exhibit is mind-boggling – it might even be challenging to decipher what's real from fake! Also located on North Ocean Blvd, it's right down from the new Crazy Golf. Spend an afternoon visiting multiple Ripley attractions by purchasing one of their combo deals.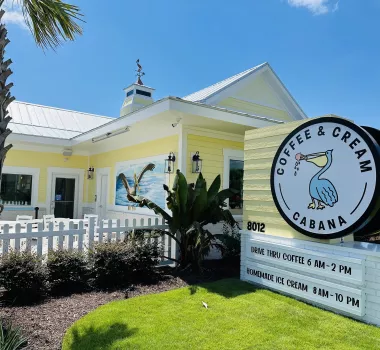 3.
Coffee and Cream Cabana
Can't decide between coffee or ice cream? Why not get both? Brought to you by the owners of Croissants Bistro and Bakery, is Coffee & Cream Cabana, a one-stop shop for all your summer essentials. The café offers coffee that's locally brewed next door in Croissants and offers all your staples like lattes, cappuccinos, and iced coffee. In addition, they make their own ice cream! Currently carrying 12 flavors, all the creams are made fresh on-site and are from local ingredients. They have favorites such as butter pecan, bourbon peach, and cappuccino chunk which is made with coffee from their local brews.
local's fav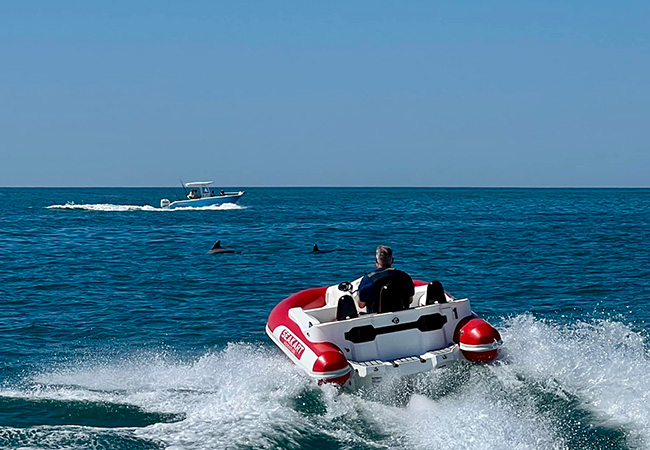 Located in Murrells Inlet, a little bit outside of Myrtle Beach is the brand-new Seakart Adventure. Do you enjoy riding in speed boats, but don't have a boat of your own? Or maybe you like being on the water but riding jet skis isn't your thing? Seakart has the dynamic of a jet ski, but the comfort and security of a boat. It's the perfect activity to participate in on a hot summer day because you get to see the lovely inlets of the South Carolina marsh while feeling a nice salty breeze on your skin. A boat driver must be at least 18 years or older, and each boat can hold up to three passengers at a time.
local's fav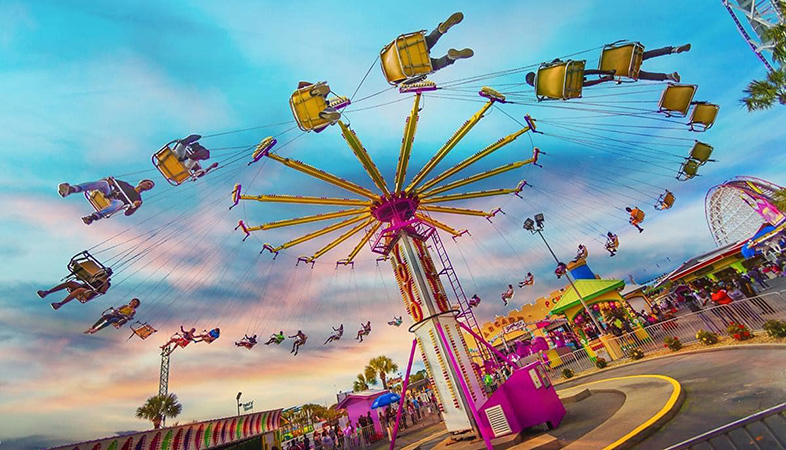 5.
Family Kingdom Amusement Park
This attraction isn't new; Myrtle Beach lovers know all about Family Kingdom. However, in 2023, the amusement park underwent renovations, has new ownership, and came prepared with new rides for the summer season. So, regardless of whether you've visited Family Kingdom, it's time to go back and try the new rides! Tickets are $50 a person for both children and adults to enjoy a full day of unlimited rides. However, if you are traveling with a larger group or plan to have a party, there is a discount for groups of 24 or more.