5 Beach Activities that Aren't Swimming in Myrtle Beach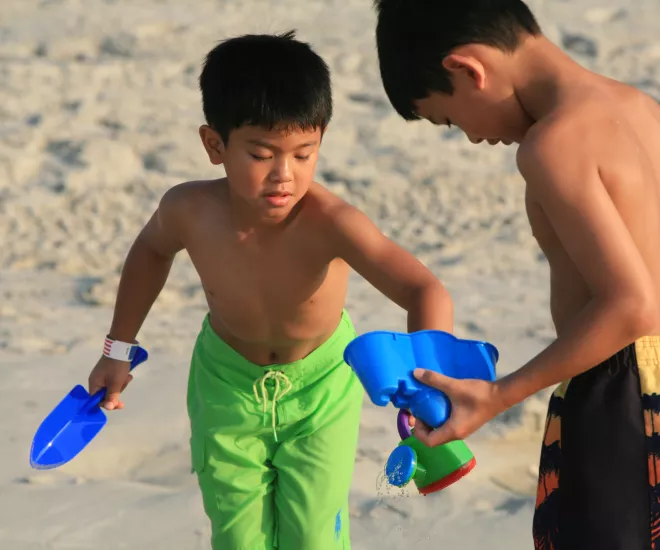 5 Beach Activities that Aren't Swimming in Myrtle Beach
It's not a secret that we all love the beach! Whether you are just here for vacation or, like us, you live here - looking for things to do on the beach that don't include swimming can sometimes be a challenge. After all, no one can stay in the water endlessly!
Remember when you used to have loads of fun at the beach when you were a kid? We all had a great time at the beach playing in the sand for hours.
I'm easy to please when it comes to doing something other than swimming at the beach because I absolutely love to watch people! I can usually see someone building a great sandcastle nearby and spend hours watching their progress. There is always something happening around you when you sit on the beach long enough!
Build Sandcastles
A fun activity to do at the beach is to start building a sandcastle. This activity is not just for kids. You can have fun with sandcastles at any age. You can have a family castle building contest. Who can build the biggest? Who can build the longest? Building sandcastles can take all day!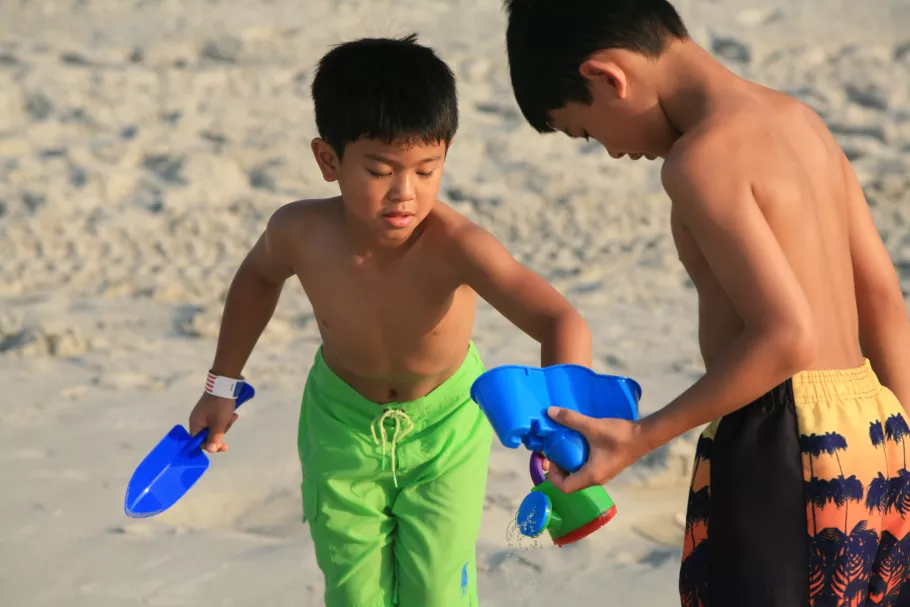 Create a New Friend!
Bury a family member or a friend in the sand and start making shapes on top. Be sure to keep their head and face out of sand! You can make all sorts of shapes out of sand on top of their body - a mermaid is my favorite! Be sure to take a picture of your new created sand friend to share on social media.
Read a Good Book
Bring your favorite book to the beach, lay back, relax, have a cold drink and start reading. Everyday life often gets in the way of sitting down to read a favorite or a new book, so the beach is the perfect time and place to get in some reading.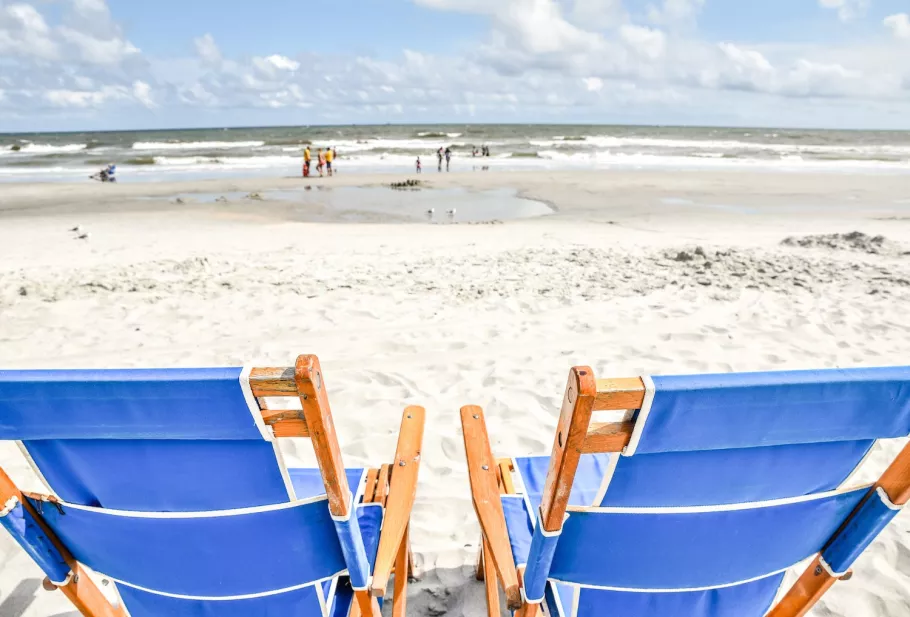 Shell Collecting
Collecting shells can be fun, interesting and educational. Make sure you take along a bucket or mesh bag to keep all the shells you want to take home. Many years ago, I purchased a clear glass lamp kit from the hobby store and filled it with all of the shells I collected at the beach that summer. The shell lamp made a great addition to my family room! 
You can also bring along a few small cake molds for the kids to play sand bakery. Once the little cakes are created, decorate them with small seashells!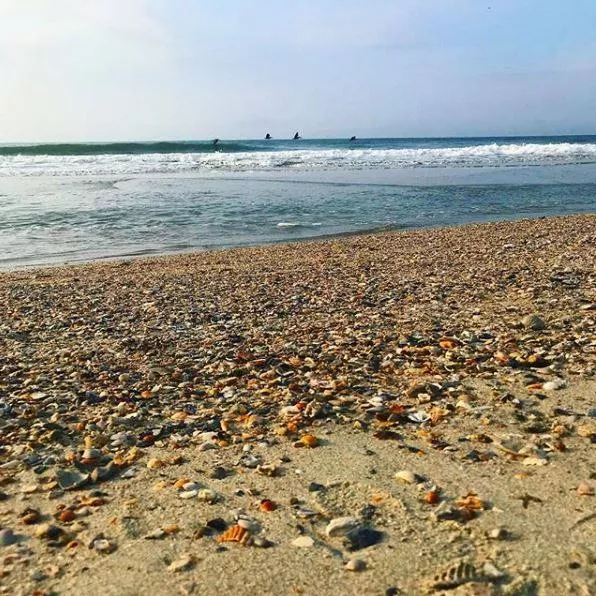 Take a Walk Along the Beach
Going for a walk along the beach is relaxing and enjoyable (and definitely expands my people watching!) Also, walking on the sandy beach is great exercise. The sand adds resistance to your walking, making your muscles work just a little bit harder. Get those legs in shape!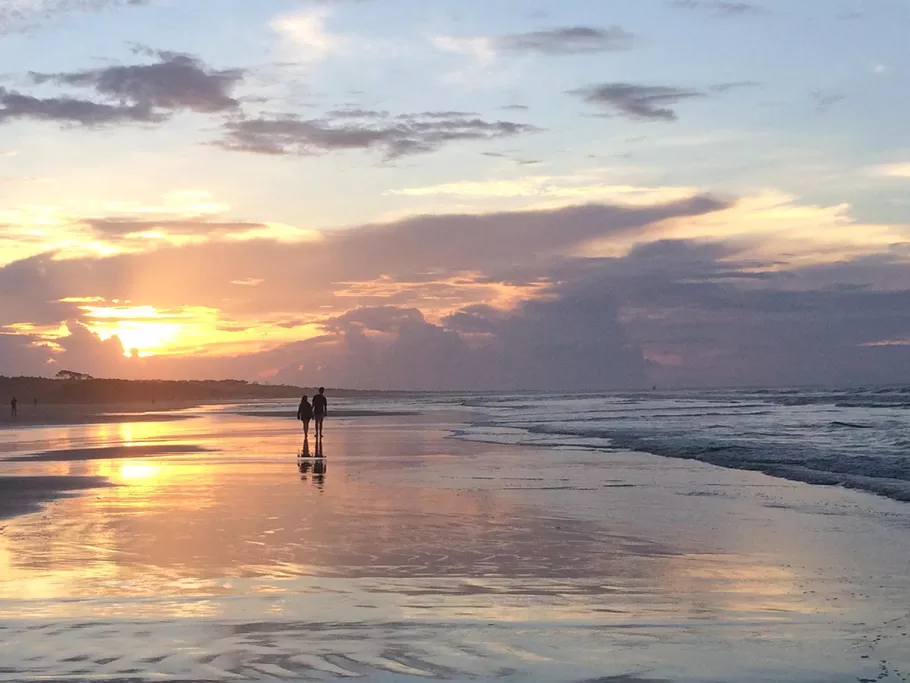 There really is so much you can do at the beach without ever getting into the water. Bring along some water guns, play volleyball, toss a frisbee, or fly a kite. Bring along a couple of board games to play while enjoying the sunshine.
Of course, you can always just sit back, relax and take a nap! Where else can you just sit and do nothing? I honestly think the beach is the only place we can get away with that! Don't forget the sunscreen!