10th Annual Marshwalk Masters Tournament Coming Up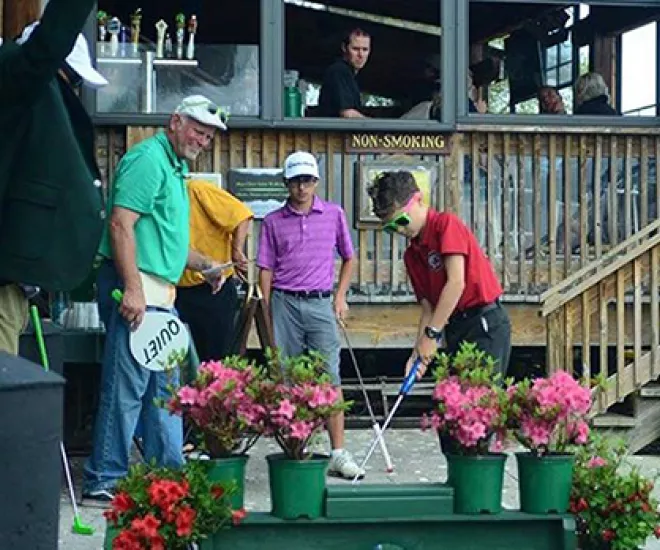 10th Annual Marshwalk Masters Tournament Coming Up
The Masters Golf Tournament will be taking over the scenic Murrells Inlet MarshWalk again this year, with the opportunity to putt your way through the MarshWalk Masters on April 13, 2019. Attendees are encouraged to 'dress to impress' in their best golfing attire, and prizes will be awarded to both winners of the golf tournament and the best-dressed attendee.
Pre-registration is now open for the event, and the first 100 participants who pre-register are guaranteed an event shirt (limited sizes available) for pickup at registration. Each round costs $20 per person, and youth attendees under 18 may participate with a registered adult.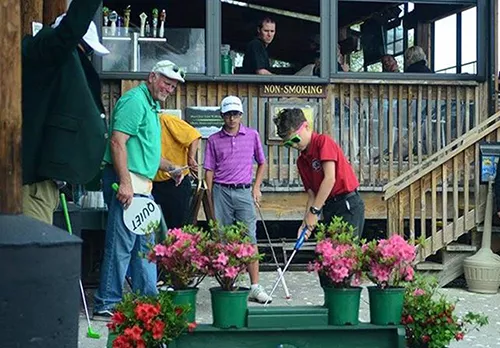 Check-in and day-of registration will run from 2 to 5 p.m., between Catfish Johnny's and the Creek Ratz lawn. Participants may purchase as many rounds and mulligans as they would like. Participants will play each of the nine holes along the MarshWalk. Not a golfer? No worries. One of the biggest draws of this event are the awesome drink and appetizer specials along the 'course.' Holes will be open from 3 to 7 p.m. and the lowest score wins. This event is cash only.
Winners will be announced at the after party at Drunken Jack's. Over $1,200 in prizes will be given away, including cash, MarshWalk Gift Cards, (2) Kenny Chesney concert tickets and hotel stay at North Charleston Marriott for April 25, 2019, and golf vouchers as well! Winners must be present to win.
Other important things to note: Score cards must be turned into Drunken Jack's by 7:30 pm. and judging time will be at 8 p.m. If you're a golfer (or just enjoy good food, drink specials and live music), this is an event that you will want to check out! For more information, visit www.marshwalk.com.