Myrtle Beach Boardwalk
The Best Mile To Discover Along The Myrtle Beach Coastline
The Myrtle Beach area's 1.2 mile-long Oceanfront Boardwalk and Promenade traverses through the sand from the 14th Avenue to 2nd Avenue Piers in Myrtle Beach. Always a family favorite, the boardwalk provides oceanfront views of the pristine beach line, numerous shops and restaurants along its path, and is divided into two different sections. The first section is all about visitors enjoying the serene, natural environment, while the second is all about high intensity fun with beachfront shops, restaurants and the iconic SkyWheel Myrtle Beach standing 187 feet tall. The Boardwalk recently underwent a facelift, now featuring recycled plastic boards in nine colors making it more accessible and more durable for years to come!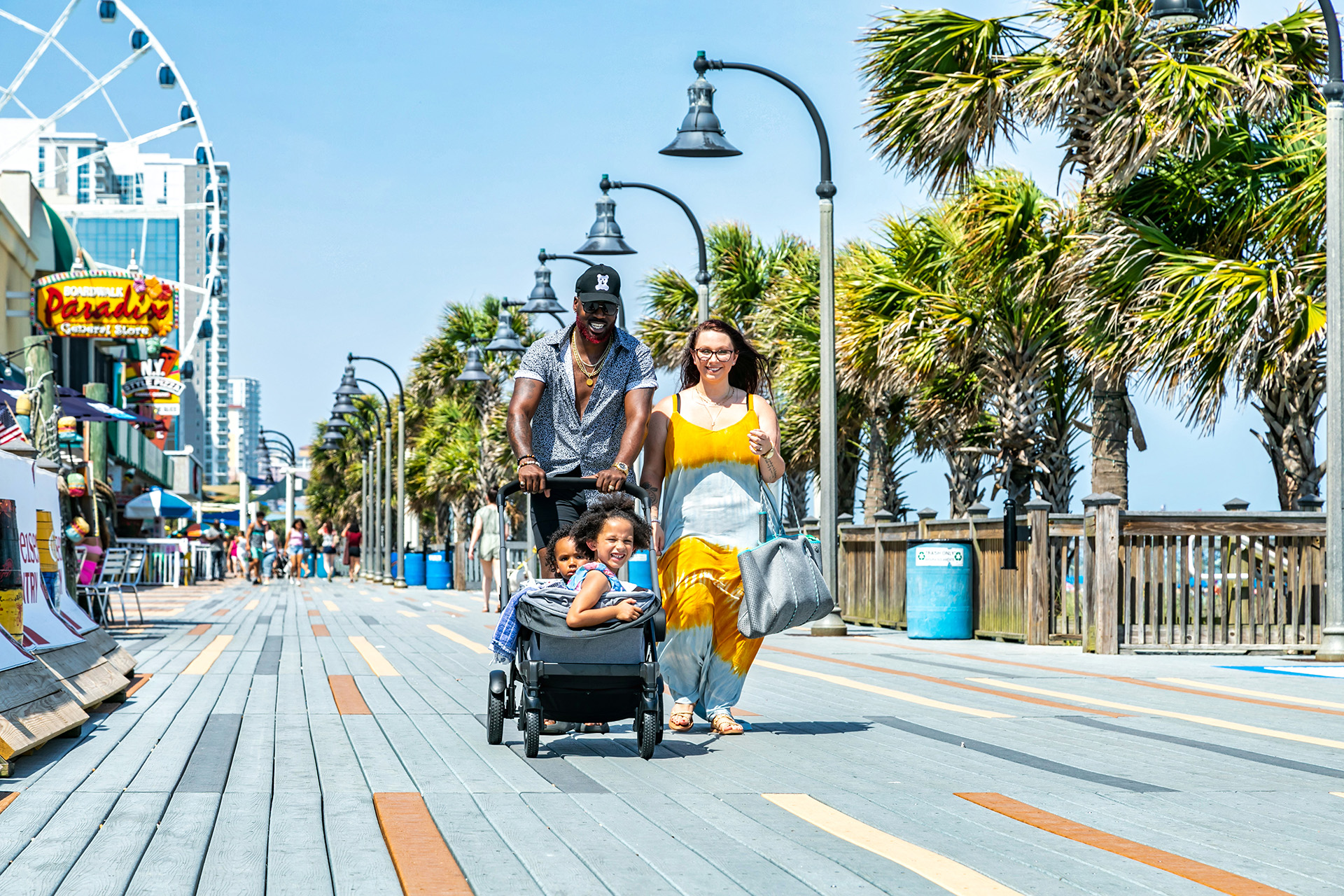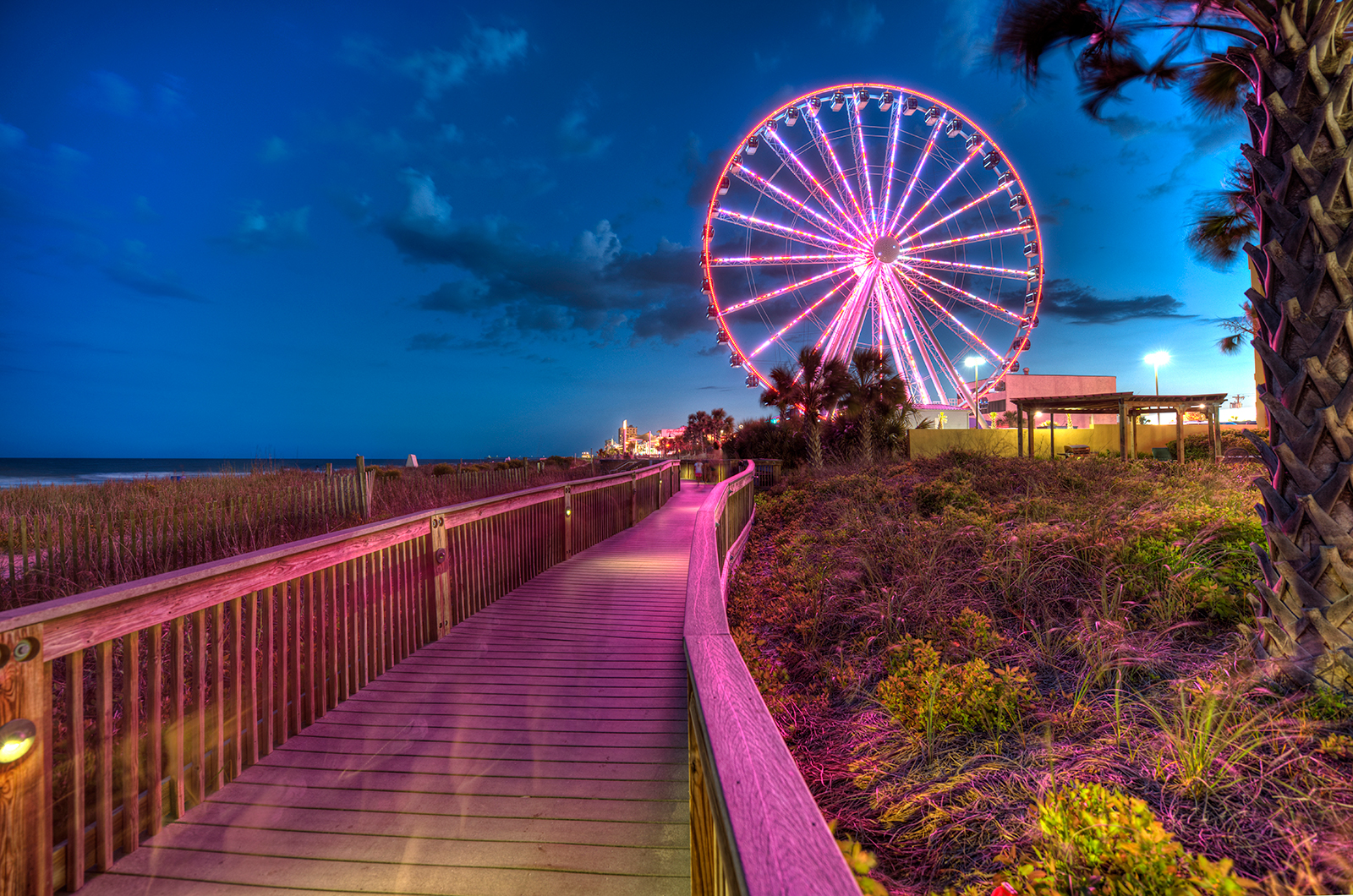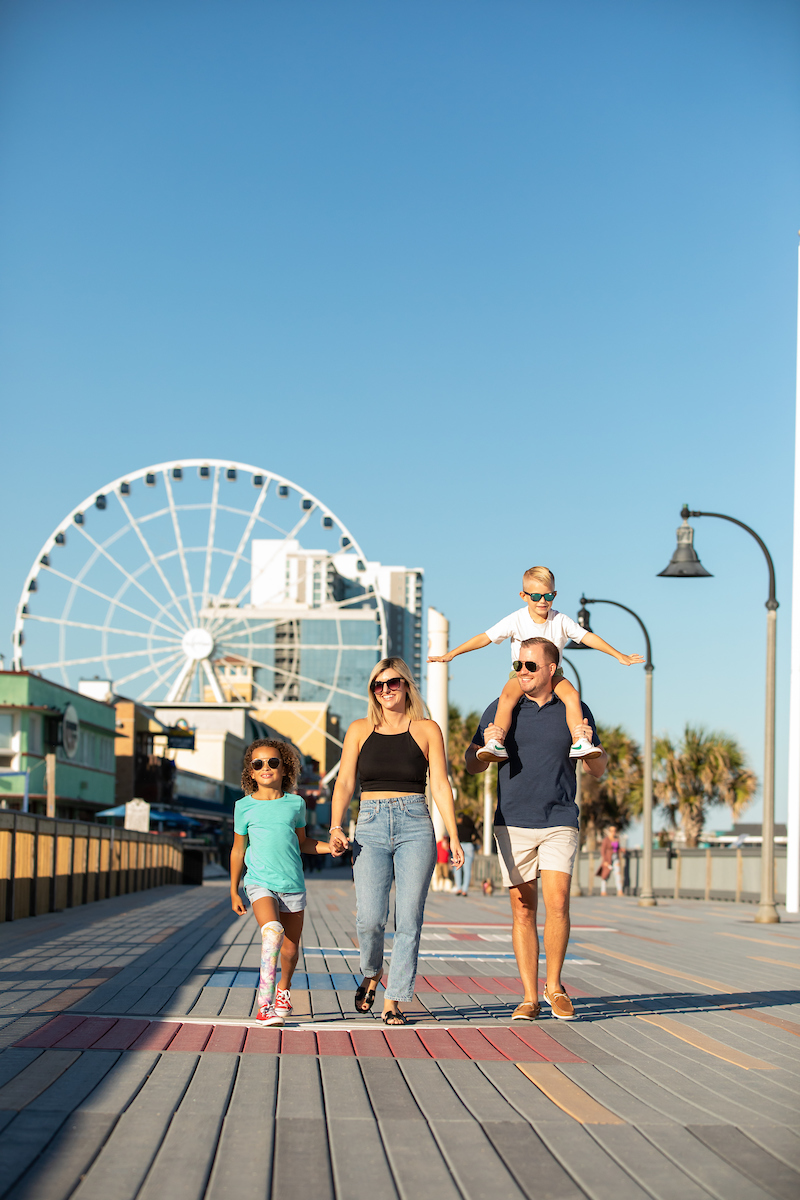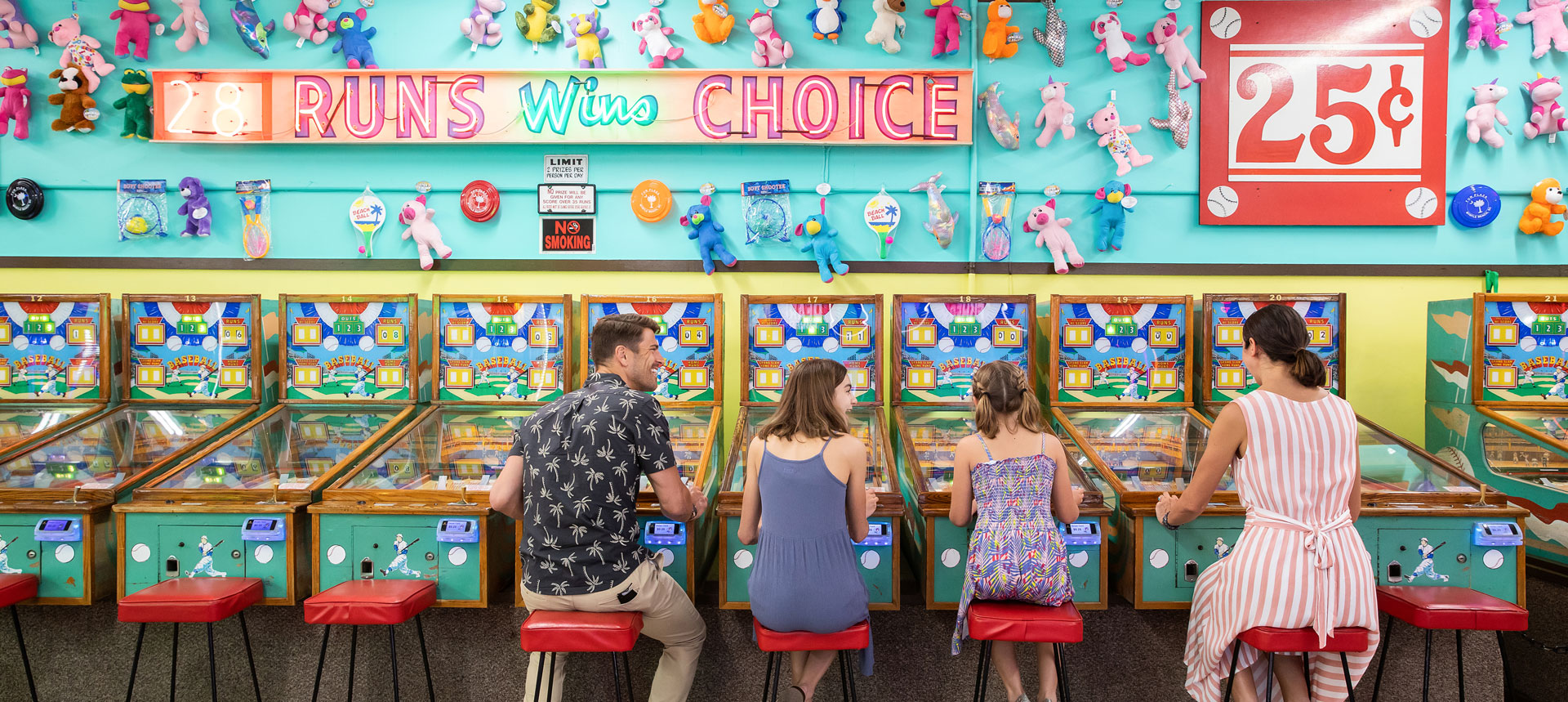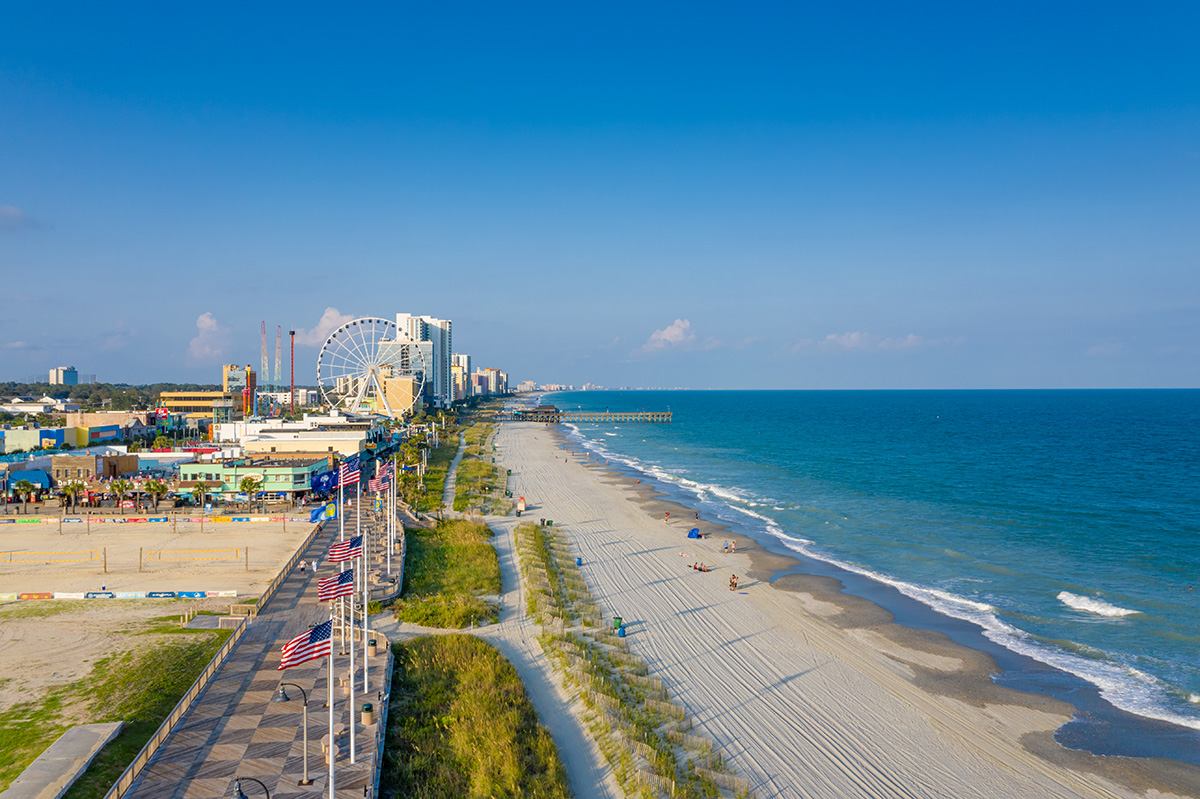 Hotels, Shops & Restaurants Along the Boardwalk
Boardwalk FAQ
Where does the Myrtle Beach Boardwalk start?
The Myrtle Beach Boardwalk starts at the 14th Avenue North pier and winds down through Plyler Park to the 2nd Avenue pier. 
Is Broadway at the Beach the same as the Boardwalk?
No, Broadway at the Beach and the Boardwalk are two separate places! Broadway at the Beach is located just two blocks away from the Boardwalk and features dozens of kid-friendly attractions, popular restaurants, shopping and live theaters. 
Are pets allowed on the Myrtle Beach Boardwalk?
Dogs are allowed on the Myrtle Beach Boardwalk only between 5:00am and 10:00am from May 1 through Labor Day. From the day after Labor Day through April 30 each year, dogs are allowed on the boardwalk at any time. (Note: At all times, dogs must be on a leash seven feet or shorter, and you must pick up and properly dispose of droppings.)
Can you ride bikes on Myrtle Beach Boardwalk?
Bikes are allowed on the Myrtle Beach Boardwalk from May 1 to Labor Day from 5:00am to 10:00am.
Can you walk on the Boardwalk in Myrtle Beach?
Yes, the Myrtle Beach Boardwalk is 1.2 miles long and an easy walk along the beach.
What shops are on the boardwalk in Myrtle Beach?
There are many shops, dining and attractions along the Boardwalk, including the America's largest gift shop, The Gay Dolphin. 
Is Myrtle Beach Boardwalk Open Now?
Yes! The Myrtle Beach Boardwalk is open 24 hours a day.
What time are fireworks at the Boardwalk at Myrtle Beach?
Throughout the summer, the Boardwalk hosts "Hot Summer Nights" with family-friendly activities, fireworks and more!
Why do they call it the Grand Strand?
The Grand Strand is 60 miles of pristine coastline and home to 6 of the most popular beaches in South Carolina. This "strand" of beaches is so vast and full of activities that is commonly called the "Grand Strand" by locals to refer to all the communities from Little River down to Pawleys Island.