Things To Do in April in Myrtle Beach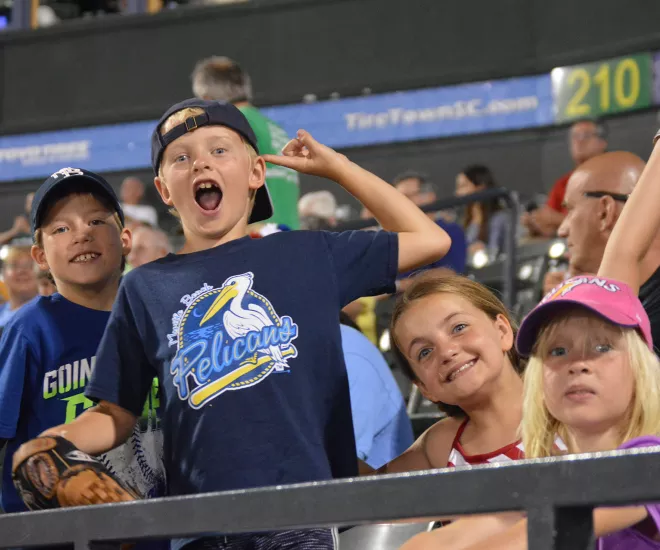 Easter is just around the corner but there are plenty of other fun things going on all month long right here in Myrtle Beach and along the Grand Strand. Gear up for tasty food festivals, amazing concerts, and all kinds of fun for your whole family. If you're lucky enough to be visiting The Beach (or you're a local), here's a quick peek at what you can expect to find going on in April.
March 31 – April 2, 2023, at Burroughs & Chapin Pavilion Place
The 2023 Myrtle Beach Food Truck Festival is set for the first weekend in April near the Myrtle Beach Boardwalk. Dozens of local and regional food trucks will line the lot serving up all kinds of food from pitas and BBQ to cinnamon rolls and gourmet grilled cheese sandwiches. There's a long list of artisans and vendors as well as live music throughout the weekend. Wicked Weed Brewing will be serving its signature beers, sours, and a variety of wines. Tickets are available on their website and will also be open to purchase each day of the event.
Pelicans Ballpark
"Take me out to the ballgame!" The Myrtle Beach Pelicans will kick off their home season against the Charleston Riverdogs from Thursday, April 6-8, 2023, and again later in the month against the Augusta Greenjackets April 18-23. Take advantage of promotions like Taco & Tallboy Tuesdays, 1/2 price hot dogs on Wednesdays, and everyone's favorite – Thirsty Thursdays. Your kids will love the Fun Zone with games, inflatables, and visits from our favorite local mascots.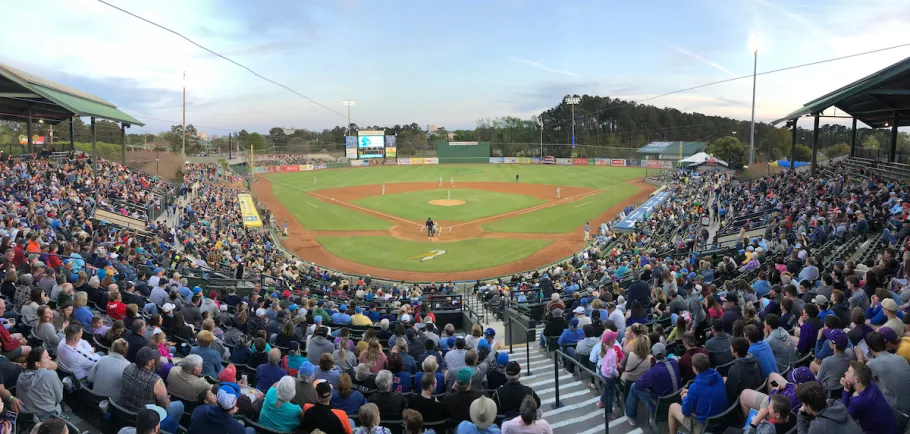 THIS EVENT HAS BEEN POSTPONED DUE TO WEATHER.
April 7-8, 2023, at Burroughs & Chapin Pavilion Place
The Myrtle Beach Shrine Club presents the Smoke on the Beach BBQ Festival this April in Myrtle Beach. The festival draws professionals and amateurs from all over the country to compete to win cash prizes in various BBQ categories. The event draws in food trucks, a car show, live music, and plenty of family fun. Smoke on the Beach will be held from 3-9 p.m. Friday, April 7, and 10 a.m. to 6 p.m. Saturday, April 8.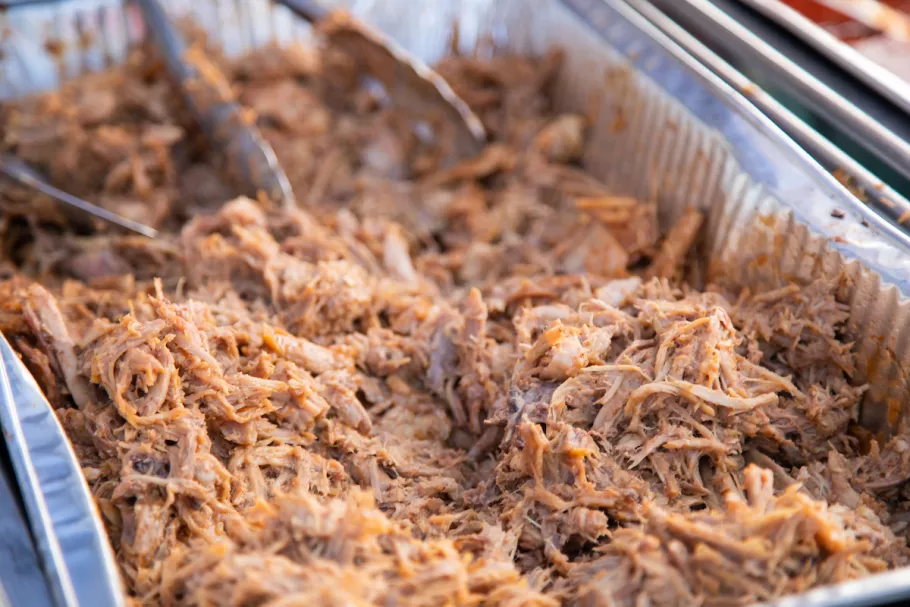 April 8, 2023, at the Murrells Inlet MarshWalk
Put on your finest golf gear and putt up and down the Murrells Inlet MarshWalk to compete to win over $1,200 in prizes. There will be prizes for the lowest score, best dressed, and more. Golf at your own pace and in whatever direction you choose and enjoy food and beverage specials at each hole. The cost is $20 per person and registration begins at 2 p.m. Saturday, April 8 near Drunken Jack's and Wahoo's.
April 10 at The Dye Course at Barefoot Resort
Hootie and the Blowfish created the Monday After the Masters as a small way to earn money for charity and it has since grown into a multi-million dollar charity event right here at The Beach. They'll host two rounds of Celebrity Pro-Am golf tournaments, VIP parties, a free concert, and plenty of celebrity and pro golfer appearances this year. The Dye Course at Barefoot Landing will host the tournaments and a special Hootie & The Blowfish and Friends concert is planned for Monday at House of Blues in North Myrtle Beach.
April 19-23, 2023, at Burroughs & Chapin Pavilion Place
The World's Strongest Man Competition is coming to Myrtle Beach and invites fans and newcomers to check out their exciting events. Each year competitors compete in challenges like a vehicle pull, Atlas Stones, Deadlifts, a Log Ladder and so much more to win the title of World's Strongest Man. Can a new world record be set? Head down to The Beach to find out! This event is free to attend.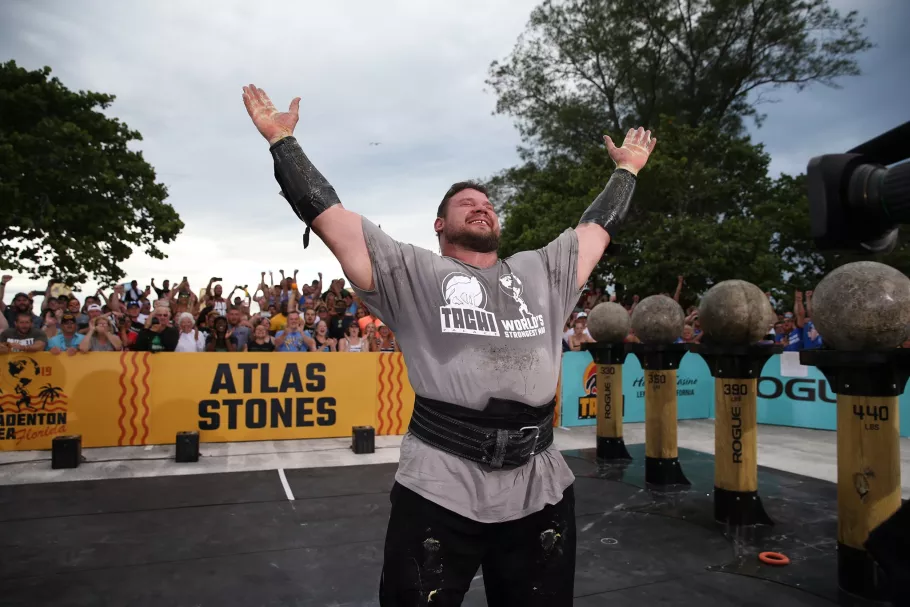 April 13-23, 2023, Shag Clubs Along Main Street in North Myrtle Beach
Did you know the state dance of South Carolina is called "The Shag?" Each year thousands of Shaggers visit the Grand Strand for the annual SOS Spring Safari. There's a variety of "tea parties" at our local shag clubs each night, plenty of live music, shag competitions and lessons, and lots of fun. On the final Saturday of SOS Spring Safari there's a massive parade at 1 p.m. where decorated floats compete for Most Original, Best Shag Theme, Shagging Troop, and Best Club Vehicle.
April 24-29, 2023, at the Myrtle Beach Convention Center
Singing in the Sun is back in Myrtle Beach for its 25th year with huge names performing throughout the week. This is one the largest Gospel Music events in the world and brings in names like The Gaither Vocal Band, Hoppers, Karen Peck and New River, Greater Vision, Sisters, and countless more! This year you can enter to win a car sponsored by The Gaither Vocal Band! Tickets start at $23/day and multi-day tickets are available for purchase.