Healthy Travel Information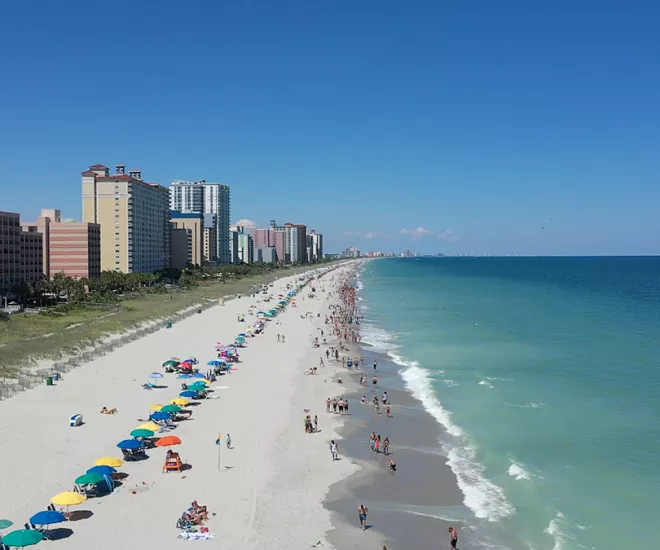 Visit Myrtle Beach Responsibly & Patiently
(As of March 2023)
The health and safety of our residents and visitors are paramount and as such, we want to ensure you are fully informed of the impacts of COVID-19 on our area and the current status of travel. We'll continue to post updates on this page and our social channels. In the meantime, stay healthy and stay safe. When you are ready, we are ready to welcome you back to The Beach.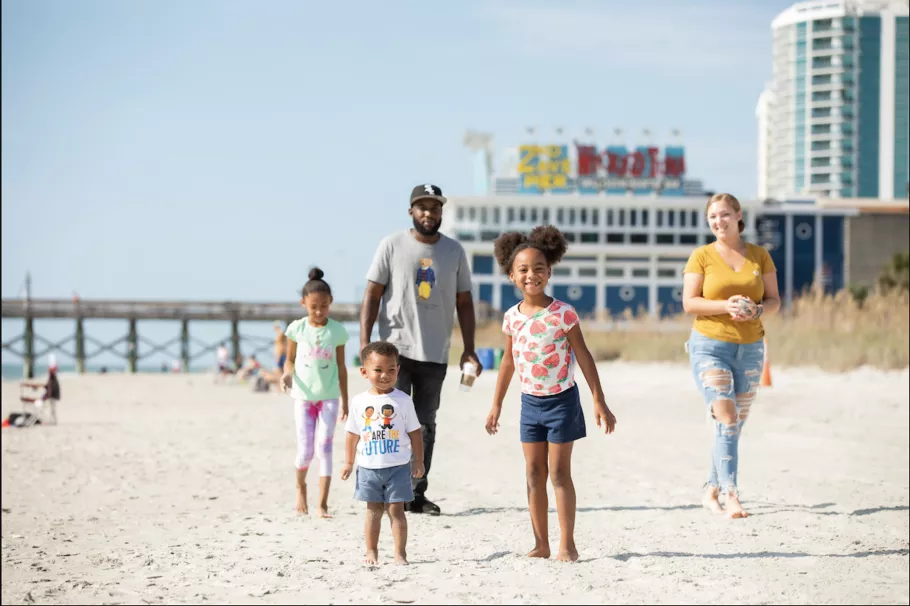 We Are Open
As COVID-19 remains a public health issue, we ask that you visit our area responsibly so everyone can enjoy all the Grand Strand has to offer. Here are some tips to help everyone stay safe:
Practice healthy hygiene. Wash your hands frequently. Use sanitizer when soap and water are not available.
Wear a face mask when you visit public places when recommended or required, such as the airport.
Practice social distancing by staying 6' away from others. This applies to everywhere you go, including the beach.
Attractions, youth sports and day camps are open, though call ahead for special hours and schedules.
Close contact businesses, public and commercial pools are open at full capacity.
The Myrtle Beach International Airport is open and masks are not required.
Restaurants are open for dine-in service at full capacity. Please check with the individual establishment for hours and remain patient, as there may be additional wait times or slower service.
Please Pack Your Patience
Visitors are asked to pack their patience. Businesses are still opening back up and hiring seasonal workers for summer vacationers. Please be prepared for additional wait times when checking in at your accommodation, entering attractions or at restaurants. When possible, reserve tables at your favorite restaurants in advance. Thank you for your understanding!
You'll find information to frequently asked questions below.