Winyah Bay Brewing Company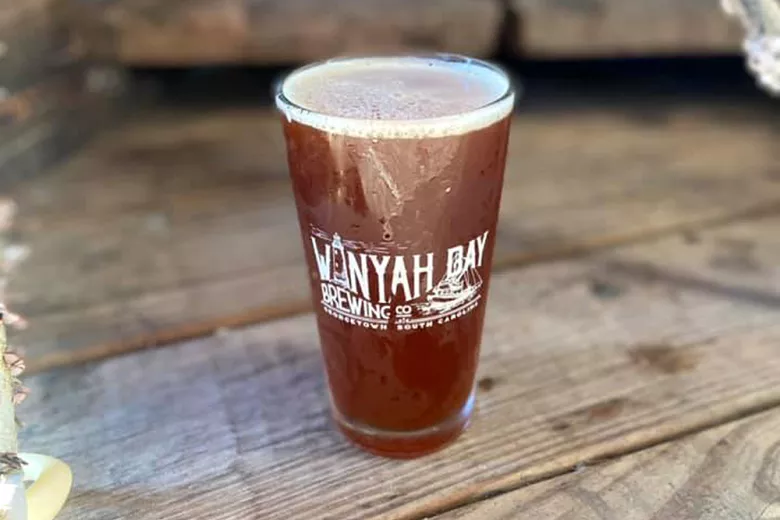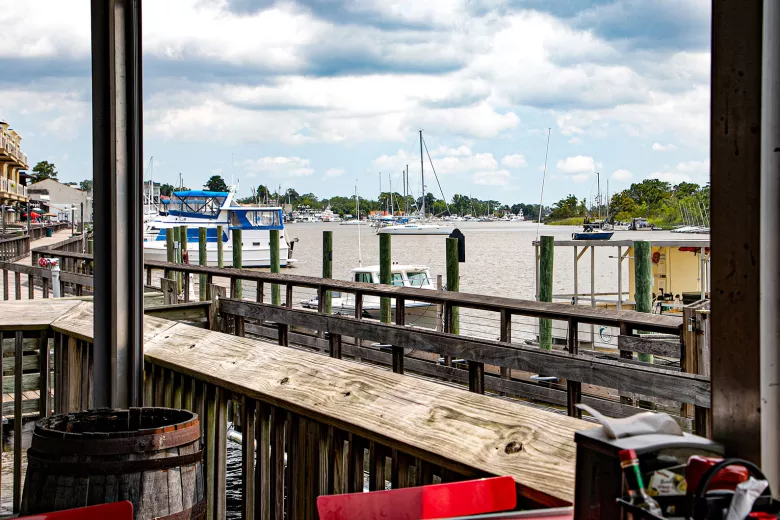 Winyah Bay Brewing Company is a hidden gem located in the historic port town of Georgetown, South Carolina — about 30 miles south of Myrtle Beach. Located along the beautiful Georgetown waterfront and Harborwalk, the location offers stunning views of the Winyah Bay and a relaxed atmosphere that makes it the perfect spot for a casual night out.
The atmosphere here is inviting, with spacious indoor and outdoor seating areas leaving plenty of room to gather with friends and enjoy a cold beer.
When it comes to brews Winyah Bay offers a fantastic selection, with a focus on locally-sourced ingredients. From refreshing choices like the Blueberry Wheat and White Boots Pineapple Ale, to hop-forward selections like the "Hop"sewee IPA — named after a nearby historic plantation — there's plenty to try here.
Since it's nestled inside the long-running Buzz's Roost restaurant, the food here is also well-known locally, featuring a delicious menu of southern-inspired dishes with a focus on fresh seafood. You can't go wrong with hearty options like Low Country Boil and Shrimp & Grits, sandwiches filled with Mahi, Flounder and Grouper or great snacks like Buzz's famous Crab Balls.