Pirates Voyage Dinner & Show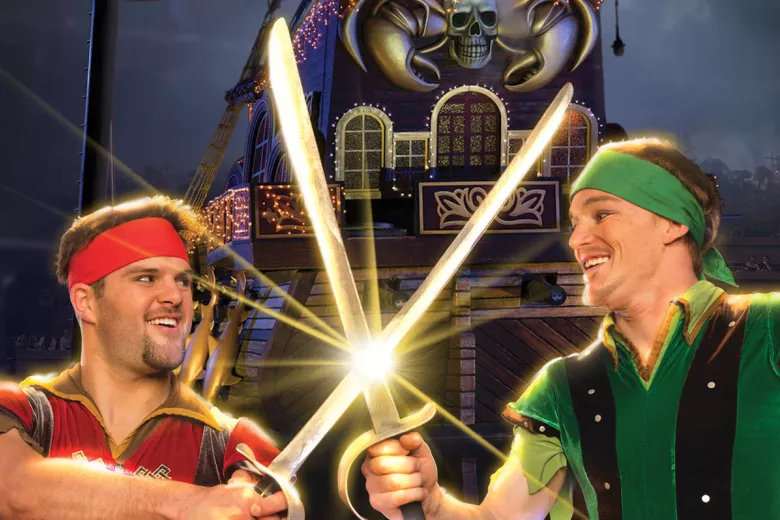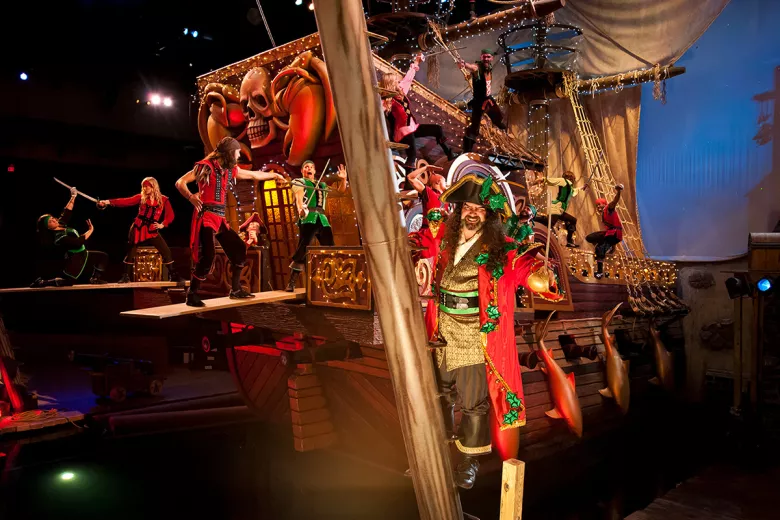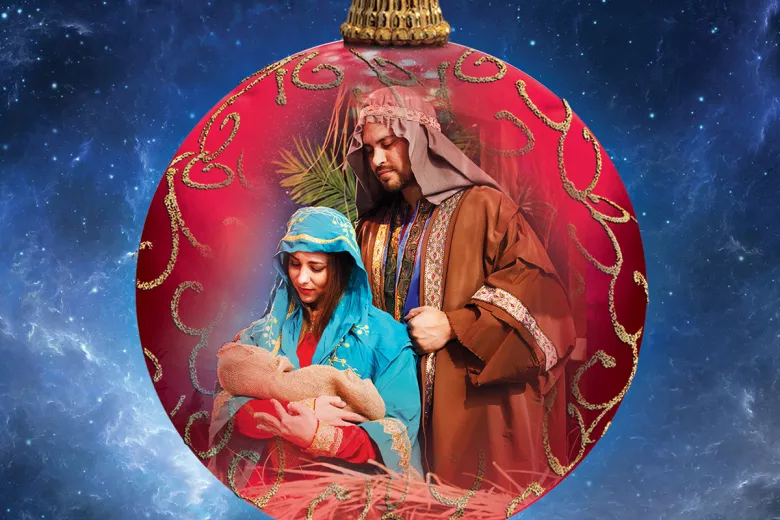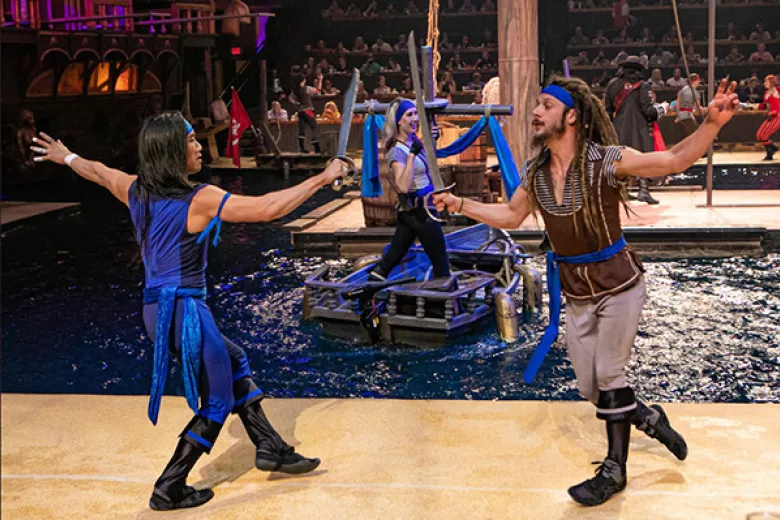 Celebrate all of the good things that make the holidays special as the Mystical Christmas Spirit takes Captain Scrooge on a journey through time and space to find the meaning of Christmas. Cheer along as giant Christmas toys come to life and perform amazing acrobatics high above the lagoon. Laugh at the hijinks of a comical castaway and her sea lion companion. Gaze in wonder at a live Nativity, complete with wise men and an angel with a special message for landlubbers and pirates alike.
Your family will also be thrilled by an epic battle between the Crimson and Emerald pirates as they compete for the coveted Christmas treasure on land, on deck, in water and high above two full-sized pirate ships! All the while, you will enjoy a four-course holiday feast including our Voyager Creamy Vegetable Soup, Buccaneer Biscuit, Half O' Roasted Cackler (chicken), Captain's BBQ Pork, Cob-O' Buttery Corn, Pirate Herb-basted Potato, Apple O' Me Eye Pie for dessert, and unlimited Coca-Cola, tea or coffee.
Join the Pirates Voyage Christmas crew and put some "Yo ho" in your "Ho, ho, ho!"