Make It An All Beach And Ocean Day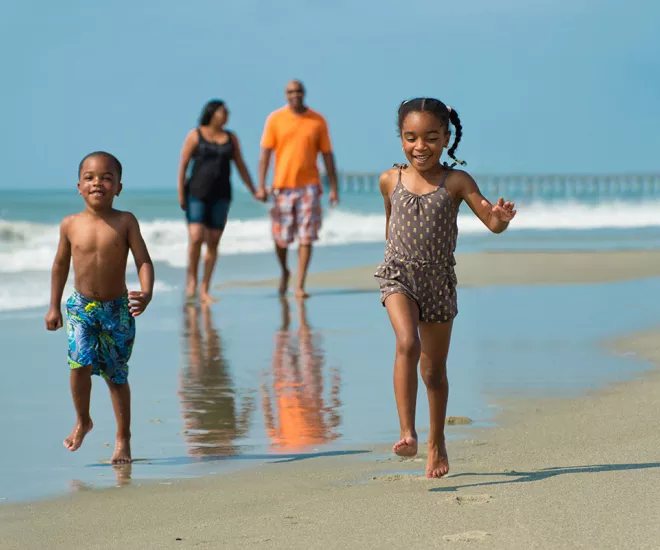 Myrtle Beach isn't just any beach - it's The Beach! Plan your perfect "All Beach and Ocean" day. Pack up your cooler with a full picnic including your favorite snacks and frozen water bottles. Put that beach bag together with plenty of blankets and towels, sunscreen, books, a Frisbee, and a great snack. Don't forget the boogie board, beach chairs, and kid's sandcastle buckets and tools.
Leave the house early to enjoy a traditional breakfast at one of the many breakfast diners or restaurants along our coast. Get ready for a full day of the glorious Myrtle Beach tropical sun and fun. Did you know that there are 6 different beaches , whether it's the bustling North Myrtle Beach or Myrtle Beach action, or the traditional laid-back beaches of Surfside Beach, Garden City Beach, or Litchfield Beach. Life is grand in the southern tropics as you get situated on your new favorite beach! Relax and take time to feel that warm sun and ocean breeze. Dig those toes into the sand. Listen to the sounds of the waves and seagulls, with the water just a few feet away, rolling in and rolling out, and completely enjoy your day of swimming in the waves and playing games with the kids.
Another fabulous way of making the perfect beach day is by booking a charter for deep-sea fishing in the Atlantic with Calabash Fishing Fleet or Action Water Sportz. Enjoy half-day or full-day chartered excursions and bring home the big fish you have always dreamed of. Want another type of water adventure? An Express Watersports parasail adventure with a friend riding high above the ocean is a perspective-boosting experience that comes with the most incredible view of the Myrtle Beach coastline! Are you part of a large group seeking ocean fun? You can also ride on a banana boat with up to 6 of your friends or family with Banana Boat Express. Blasting over waves at 35 mph, all you need is a swimsuit and the ability to hang on! Also good for groups are Jet Ski dolphin tours with Blue Wave Adventures or Voyager Deep Sea Fishing and Dolphin Cruises. See dolphins up close and personal! Cruise through the Inland Waterways of the Carolina's out to the Atlantic Ocean and make amazing memories of an unforgettable Myrtle Beach vacation.
Check out our coupons for fishing charters, jet skis, and banana boat rides, and enjoy the beach!
Be sure to book your perfect place to stay in the Myrtle Beach area - your spot on the sand is waiting for you!