April 9, 2023 - April 10, 2023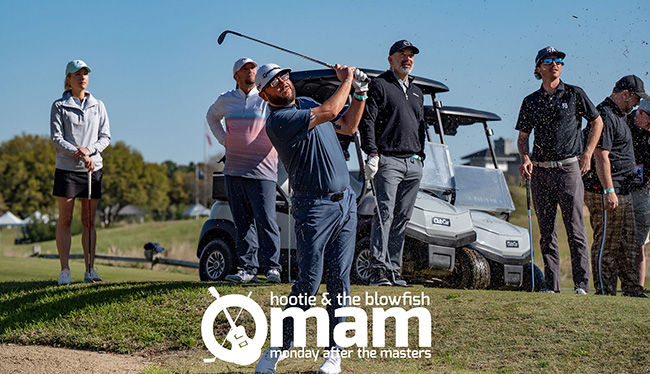 What started out as a small get together with Hootie and his friends to raise money for charity has evolved into one of the top Celebrity Pro-Ams in the country. The 2023 MAM is April 9 & 10, 2023 at The Dye Club at Barefoot Resort in North Myrtle Beach, SC.
The MAM has generated millions of dollars for children's educational programs and the South Carolina junior golf program. Darius, Dean, Mark and Soni remain true to their philanthropic roots in hosting this one-of-a-kind event.
Visit the website for more information on attending the MAM events.
Sunday, April 9, 2023 | 7:00am
Monday, April 10, 2023 | 7:00am