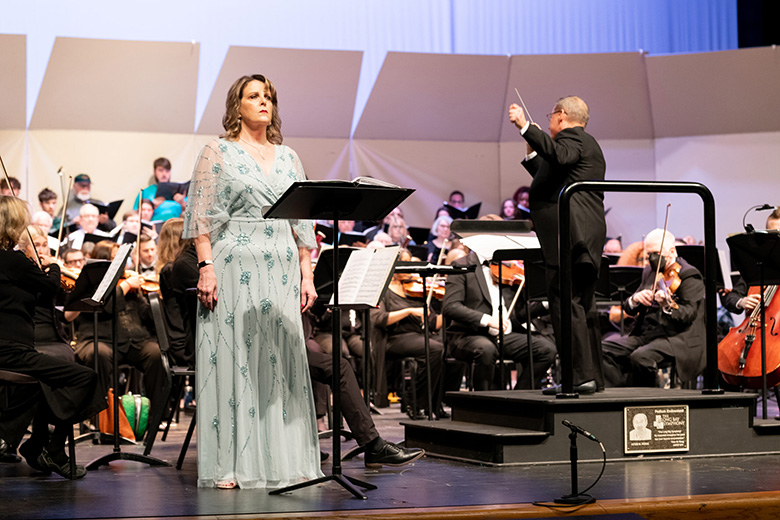 Throughout history, countries have developed their own distinct musical styles, which become part of their national identity. Characteristic French elegance and subtlety are demonstrated in Danse by Claude Debussy (in a vibrant orchestration by Maurice Ravel), while the passion and intensity of the Spanish ethos radiates from Manuel de Falla's ballet, El Amor Brujo (Love, the Magician). Cuban-American composer Tania León (a 2021 Pulitzer Prize winner and 2022 Kennedy Center honoree) incorporates the unique blend of cultures in her native country to create a distinctive voice that is the essence of her Para Viola y Orquesta, and quintessential American composer Aaron Copland forged a universally recognized national musical language, clearly evidenced in his ballet, Appalachian Spring (which includes the famous Shaker melody, "Simple Gifts").
Featuring mezzo-soprano Jennifer Luiken
Single tickets will go on sale starting September 5th. Prices range from $28, $53, $58, $63 depending on seating section (fees included).
Sunday, April 21, 2024 | 4:00pm