WonderWorks Golden Ticket Experience
Jun 1, 2019 - Aug 18, 2019
Beat the crowds this summer at WonderWorks with shorter lines and wait times! Enjoy this exclusive private experience from 8am-10am, then stay and play all day! Offer valid for a limited number of guests and must be used on the specific date you select. Cost is $35 plus tax for all ages - available June 1-August 18, 2019.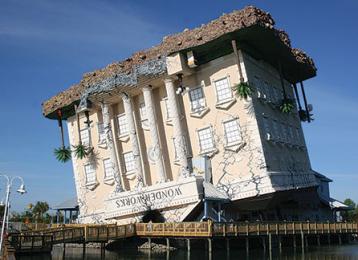 1313 Celebrity Circle Myrtle Beach, SC 29577
WonderWorks, an indoor amusement park for the mind, has 100 interactive exhibits for all ages. Experience 84mph hurricane force winds, lie on a bed of nails, land, design & ride a virtual roller coaster, climb an indoor ropes course, play a game of lazer-tag, plus more! At Broadway at the Beach.