Wonderful Winter Offer - Save up to 25%
Jan 1, 2020 - Feb 29, 2020
Don't let the winter blues get you down! Take advantage of the absolute best winter rates Myrtle Beach here at the luxurious Marina Inn. Spend your vacation when the locals come out to play like visiting top attractions, diverse dining and plenty of shopping. Choose from a variety of room types from the grande guest room to the one, two, three bedroom suite and a four bedroom penthouse!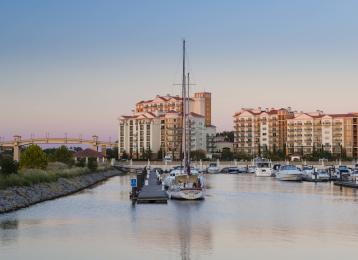 8121 Amalfi Place Myrtle Beach, SC 29572
Centrally located to all of Myrtle Beach's top attractions with 200 guest rooms, 2 & 3 BR villas, naturally landscaped beach complete with chairs, towels & umbrellas provided for our guests, summer family activities, two golf courses, 24 hour fitness facility, outdoor/indoor pools, dining and more.