Winter Wishes of 35% Off
Nov 27, 2018 - May 23, 2019
Your wish is our command. We've made your wish for a beach vacation a reality with 35% savings. Enjoy rooms starting as low as $33 per night. But don't wait, this deal will be gone as quickly as it came if you don't book today.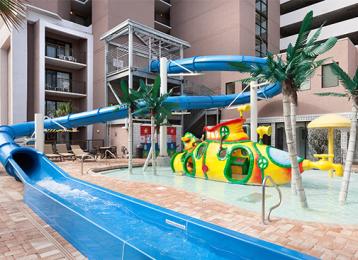 7200 North Ocean Blvd. Myrtle Beach, SC 29572
Welcome to Myrtle Beach's premier oceanfront resort located in the renowned north end of town it boasts one of the most scenic stretches of beach along the east coast. Amenities include: Oceanfront pools, lazy rivers, hot tubs, a high-speed waterslide, Tiki Hut, Oceanview Café, Martin's Restaurant, Starbucks, FREE DVD Rentals & FREE daily tickets to the area's favorite attractions.