Vacation Myrtle Beach: Great Myrtle Beach Condo Giveaway!
Apr 23, 2019 - Mar 31, 2020
Enter for your chance to win a fully furnished Oceanfront Condo in Myrtle Beach, valued at nearly $100,000 OR a cash prize of $50,000! Other lucky winners will receive a 7-night stay or a 3-night stay at one of Vacation Myrtle Beach's oceanfront properties. Enter today for your chance to win!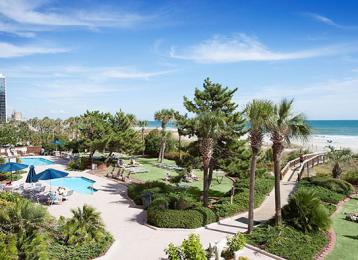 1144 Shine Avenue Myrtle Beach, SC 29577
Vacation Myrtle Beach offers visitors thousands of room & condo choices at the lowest guaranteed price. Accommodations range from rooms to 5 bedrooms condos, with resort amenities including putt-putt, 4-story tall waterpark, lazy rivers, indoor/outdoor pools, dining, bowling alley & so much more. Start your vacation planning with the top trusted vacation site in Myrtle Beach!