Up to 38% off for Military, Guard/Reserves & Veterans
May 1, 2020 - Dec 31, 2022
We are offering a total of up to 38% off for Active-Duty Military, Current Guard/Reserves, Veterans, Retired Service Members, & Current & Retired Military Spouses via our Military Special. To verify discount at check-in, please provide proof of service. Exclusions apply. For more information, please call 866-868-0628.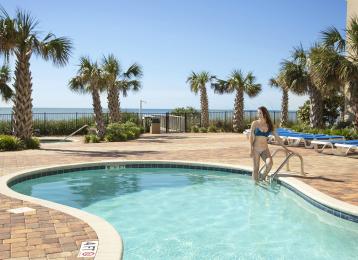 1605 South Ocean Blvd. Myrtle Beach, SC 29577
The Palace's all-suite layout offers you plenty of room to stretch out and relax. Take a dip in one of two oceanfront pools and soak in one of the hot tubs during your Myrtle Beach vacation. Guests can relax in the sauna, step into the steam room or work out at the on-site exercise room. Palace Resort is centrally located to attractions and restaurants for fun, food, and excitement!