Up to $100 Off Birthdays Booked in May
May 3, 2021 - May 31, 2021
Book your Party May 1 thru May 31, valid for Birthdays hosted anytime thru December 31, 2021: *First 20 Parties get $100 off *Next 20 Parties get $50 Off *Following 20 Parties get $25 Off Act Now for Best Discount at the link.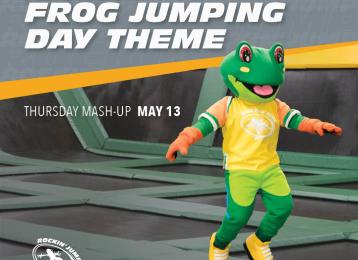 2200 North Oak Street Myrtle Beach, SC 29577
Rockin' Jump is Myrtle Beach's ultimate trampoline park providing fun for kids and adults of all ages. We offer Fitness and Competition Disguised as Fun!