The Carolina Opry - Time Warp - Package Both and Second Show is Just $15
Dec 23, 2019 - Oct 26, 2020
Purchase tickets to The Carolina Opry Show and add tickets to The Time Warp Show (or vice versa) for as low as $15 + tax. The same party must attend both shows within 10 days. Does not apply to Premium seating. Price does not include tax. Package must be booked via phone or at the box office.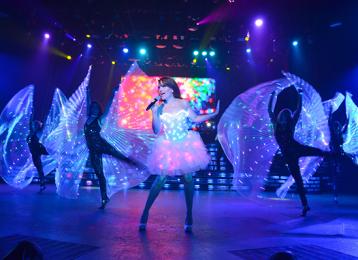 8901 North Kings Highway Myrtle Beach, SC 29572
The only show voted #1 for 30 years straight and highly acclaimed by The New York Times, USA Today and CNN, the award-winning variety show blends two hours of high-energy music, comedy and dance in a 2,200 seat theater with state-of-the-art lighting and sound!