Summer Savings: 50% Off + Free Breakfast
Jan 3, 2019 - Aug 29, 2019
Now -February 28th we've slashed all our prices for best savings of the year. With savings up to 35% off for Winter, FREE nights for Spring and 50% Off + Free Breakfast for Summer, you won't find this high of savings again. So act fast to get the greatest savings and the best accommodations before they are gone.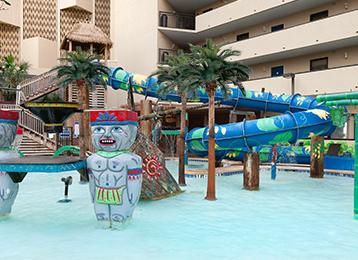 7100 North Ocean Blvd. Myrtle Beach, SC 29572
Looking for the most from your Myrtle Beach vacation, then come visit Ocean Reef Resort. Our beautiful oceanfront resort offers top-of-the-line accommodations and amenities such as: Shipwreck waterpark with Tiki pool and The Lagoon Launcher waterslide, pools, lazy rivers, hot tubs, Café Du Port, Banana Boat Lounge, FREE DVD Rentals and FREE admission to Myrtle Beach's most desired attractions.