Summer Resort Credit Special!!
Jun 1, 2019 - Aug 31, 2019
Check out this Resort Credit Offer. Stay with us anytime between June 1st-August 31st and receive a Resort Credit of $20.00 per day! Limited time offer so Book Now! Max Resort Credit-$140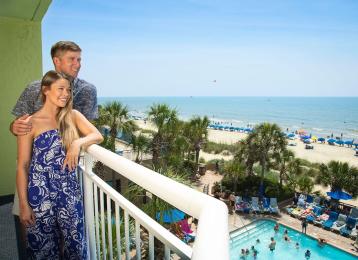 1105 South Ocean Blvd. Myrtle Beach, SC 29577
Coral Beach Resort & Suites captures the best of Myrtle Beach. Combining an unequalled array of amenities with a relaxed, stress-free atmosphere, Coral Beach Resort & Suites was named "Best Family Accommodations" in Myrtle Beach by the Travel Channel.