South Wind on the Ocean: Worry-Free Guarantee!
May 1, 2020 - Oct 15, 2021
Book now for ANY future arrival date for the option to cancel or change up to 72 hours prior to arrival for FREE. See website for more info or call (855) 397-3220 for more information.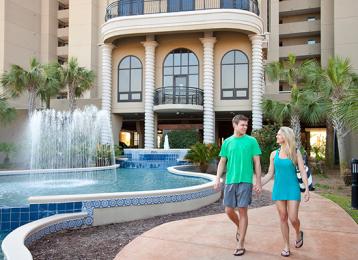 5310 North Ocean Blvd. Myrtle Beach, SC 29577
Lavish landscaping featuring reflecting pools and fountains upon entrance to resort. Richly designed one-to-five bedroom condominiums. All condominiums are oceanfront with private balconies.