Snow Bird Special - Save up to 35%
Jan 19, 2021 - Mar 1, 2021
Book now through March 1, 2021. SAVE 35% On a 14 Day Vacation! SAVE 30% On a 10 Day Vacation! SAVE 25% On a 7 Day Vacation!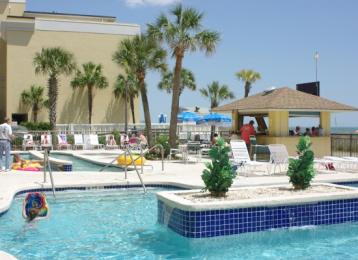 1525 South Ocean Blvd. North Myrtle Beach, SC 29582
Oceanfront resort hotel located in the heart of North Myrtle Beach. Accommodations feature 95 oceanfront one and two room suites and efficiencies, along with 21 side view king rooms. Amenities include indoor and outdoor pools and lazy river. Special rates for winter monthly rentals are also available and we offer AAA and AARP discounts.