Sea Watch Resort: Worry-Free Guarantee!
May 1, 2020 - Dec 31, 2022
Book now for ANY future arrival date for the option to cancel or change up until 14 days prior to arrival for FREE. For additional peace of mind, we will continue to offer our optional Vacation Interruption Protection plan, which allows for changes or cancellations up to arrival day as well as refunds for early check-outs. See website for more info or call (855) 396-2660 for more information.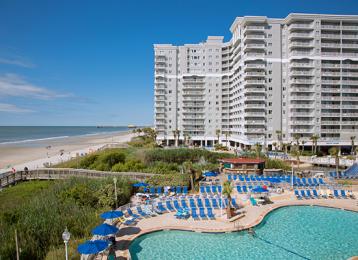 161 Sea Watch Drive Myrtle Beach, SC 29572
The two glorious oceanfront towers of the Sea Watch Resort provide your choice of balcony views during your resort beach vacation. Offering the complete experience of friendly service, dazzling amenities, and oceanfront and ocean view condos. Close to shopping, restaurants, and attractions, the exclusive gated Sea Watch Resort offers something for everyone. Reserve your place for fun now!