Rockin Wednesday BOGO
Nov 2, 2022 - Dec 28, 2022
Come out to Rockin' Jump for 2 times the fun. Get 180 minutes of jump time for the price of 90 minutes of jump time, same jumper during Open Jump. Available online or in park. Rockin' Socks are required, not included in this offer and are reusable. Bring yours along if you have them. We also trade out other trampoline park socks with our compliments.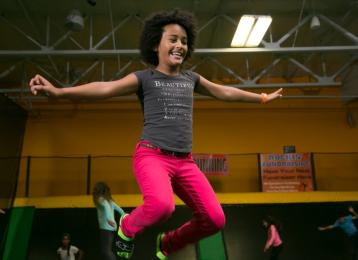 2200 North Oak Street Myrtle Beach, SC 29577
Rockin' Jump is Myrtle Beach's ultimate trampoline park providing fun for kids and adults of all ages. We offer Fitness and Competition Disguised as Fun!