Pirate Ship Sunset Cruise - $4 Off Per Person
Jan 1, 2018 - Dec 31, 2018
$4 Off Per Person. Coupon valid for adult tickets only. Not valid with any other offer. Use promo code "Sunset2018".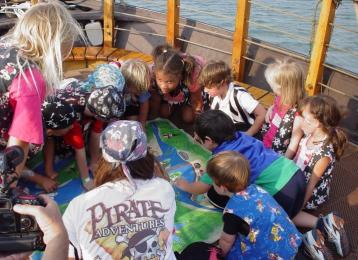 4079 US 17 Business Murrells Inlet, SC 29576
Come aboard Matey! Once aboard, young pirates will learn the rules at sea aboard the Sea Gypsy and search for sunken treasure. As the crew searches for clues, mateys discover that Pirate Pete, the smiliest, most rotten, pirate on the Seven Seas, is lurking nearby, and he has something our brave crew needs. Will the crew defeat Pirate Pete and find the sunken treasure!?!