Pirate Adventures - $4 Off Per Person
Jan 1, 2020 - Dec 31, 2020
$4 Off per person. Coupon valid for persons age 3 & up. Enter promo code: gotkids.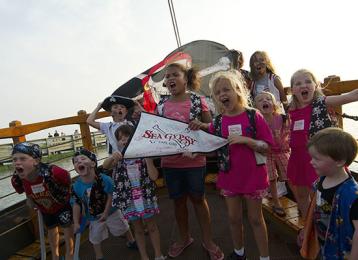 4079 US 17 Business Murrells Inlet, SC 29576
While aboard the Sea Gypsy for a 75 minute excursion through Murrells Inlet, children and families will be entertained and educated while fully participating in a swashbuckling adventure! Perfect for children ages 10 and under. We set sail in March and sail through August!