Myrtle Beach Worry-Free Vacation Packages & Deals
May 1, 2020 - Dec 31, 2020
Book now for ANY future arrival date for the option to cancel or change up to 48 hours prior to arrival for FREE. For additional peace of mind, we will continue to offer our optional Vacation Interruption Protection plan, which allows for changes or cancellations up to arrival day as well as refunds for early check-outs. See website for more info or call (843) 448-1461 for more information.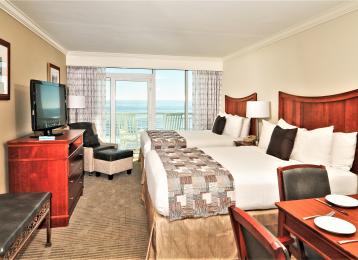 1804 South Ocean Blvd. Myrtle Beach, SC 29577
When it comes to the best of Myrtle Beach, look no further than the BEST WESTERN PLUS Grand Strand Inn & Suites, everything you could possibly want is available here. With our variety of room types and 2 buildings to choose from or even our 1 and 3 bedroom cozy cottages. We have a place for everyone.