LOCALS!!! Enjoy $15 Tickets!!!
Sep 21, 2020 - Dec 31, 2020
WonderWorks is offering LOCALS of Horry, Georgetown and Brunswick county a special discounted offer! Enjoy $15 tickets to experience the UPSIDE DOWN ADVENTURE!!!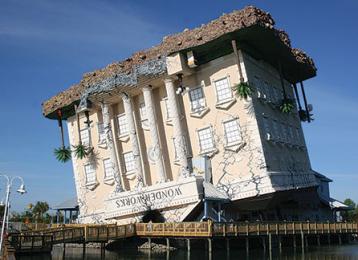 1313 Celebrity Circle Myrtle Beach, SC 29577
WonderWorks, an indoor amusement park for the mind, has 100 interactive exhibits for all ages. Experience 84mph hurricane force winds, lie on a bed of nails, land, design & ride a virtual roller coaster, climb an indoor ropes course, play a game of lazer-tag, plus more! At Broadway at the Beach.