Jump Free for the Rest of the Year
Jul 1, 2021 - Dec 31, 2021
How Does your Child get to Jump Free for the Rest of the Year at Rockin' Jump? Book a Party by July 31. Valid for Birthdays hosted by end of December 31, 2021.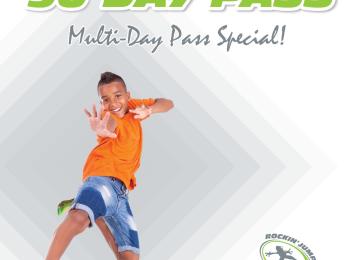 2200 North Oak Street Myrtle Beach, SC 29577
Rockin' Jump is Myrtle Beach's ultimate trampoline park providing fun for kids and adults of all ages. We offer Fitness and Competition Disguised as Fun!