Hungry Howie's - $27.99 2 XL Pizzas with Howie Bread
Jan 1, 2022 - Dec 31, 2022
27.99 2 XL Pizzas with Howie Bread with 1 topping. Use code: SC27. We deliver to your room.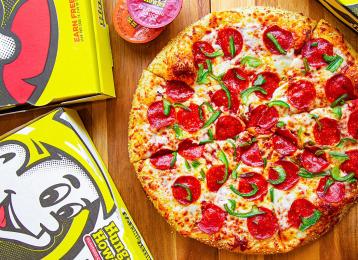 1601 South Kings Highway Myrtle Beach, SC 29577
Home of the Original Flavored Crust. Hungry Howie's Pizza is made from only the freshest ingredients. Satisfy your appetite with Howie bread, buffalo-style Howie wings and boneless wings, calzone-style oven-baked subs and crisp salads.