Hook & Barrel - $5 Off
Jan 1, 2021 - Dec 31, 2021
$5 off your purchase of $50 or more. Not valid with any other offer, coupon or discount. One coupon per table.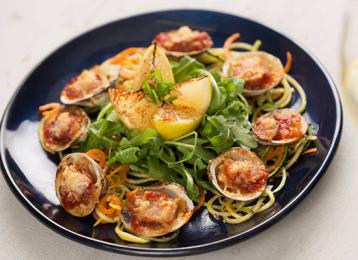 8014 North Kings Highway Myrtle Beach, SC 29572
Fresh, full flavored seafood including oyster stew prepared right in front of you. A fresh take in dining all served with pride with distinctive, sustainable seafood dished and local produce, in an eco-friendly restaurant that's kind to Mother Earth. Hook & Barrel. One nibble and you'll be hooked.